Harnisha Singh's novel Look Who's Talking Released: Young writer Harnisha Singh's novel Look Who's Talking was released today at Hotel Aroma. Look Who's Talking is a humble attempt by the author to be a compassionate, sympathetic and compassionate voice towards animals with unmatched and impulsive feelings and stray animals.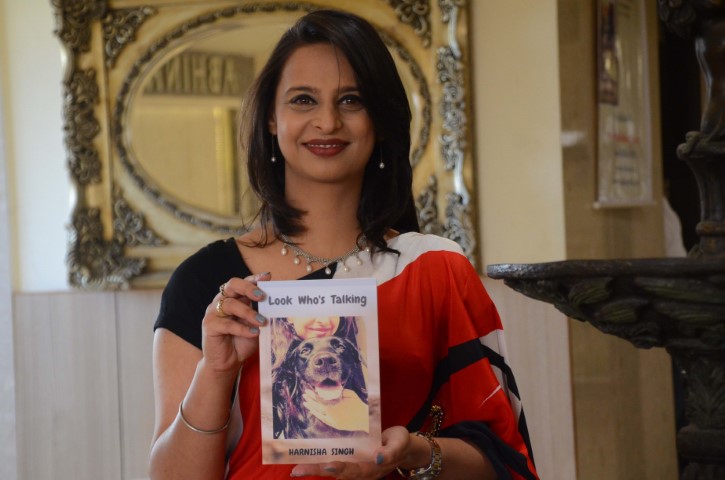 Among the distinguished guests at the launch event held at Hotel Aroma were Brigadier PK Vij, Nagina Bains, Manmohan Singh and Chief Guest Newton Sidhu. It is basically an autobiographical illustration, and a story of groping the relationship between the author and the dwarf dog Shadow he saved.
This book is a seductive bouquet of wit, humor and emotion. It also has a message for readers of all ages – about compassion, compassion, love and companionship, author Harnisha said on the occasion that this book is specially designed for children and all adults aged 10 years and above, with unique animals. For, there is an appeal to the vision of sympathy and the feeling of kindness.
Look Who's Talking is such a small package that comes with all the good stuff. Short, melodious, poignant and heart touching, this book is a guarantee of a smile on the readers' faces and is capable of building a home in their hearts. Writer Harnisha Singh was born as the daughter of Major General Harish Jeet Singh, SC, VSM and Nishi Singh.
She is an artist, poet, philanthropist, writer, entrepreneur, animal lover and is now going to leave an indelible impression on the hearts of people with a compassionate book as an eminent writer, Harnisha Singh. With more than twelve years of diverse work culture experience, airline industry, banking sector, corporate sector, diplomatic missions and school administration, she is living with her husband in Gurgaon to her delight.
This book is the story of a small black dog saved by him to change his life. It was only after bonding with this dog that he realized that unmatched, helpless dogs forget the excesses of human beings and lavish infinite love and loyalty on us.