HF Super expands its Punjab Market with launch in Amritsar : HF Super, a registered trademark of Chanakya Dairy Products Ltd., one of the North India's leading dairy and bakery brand launched its products in Amritsar.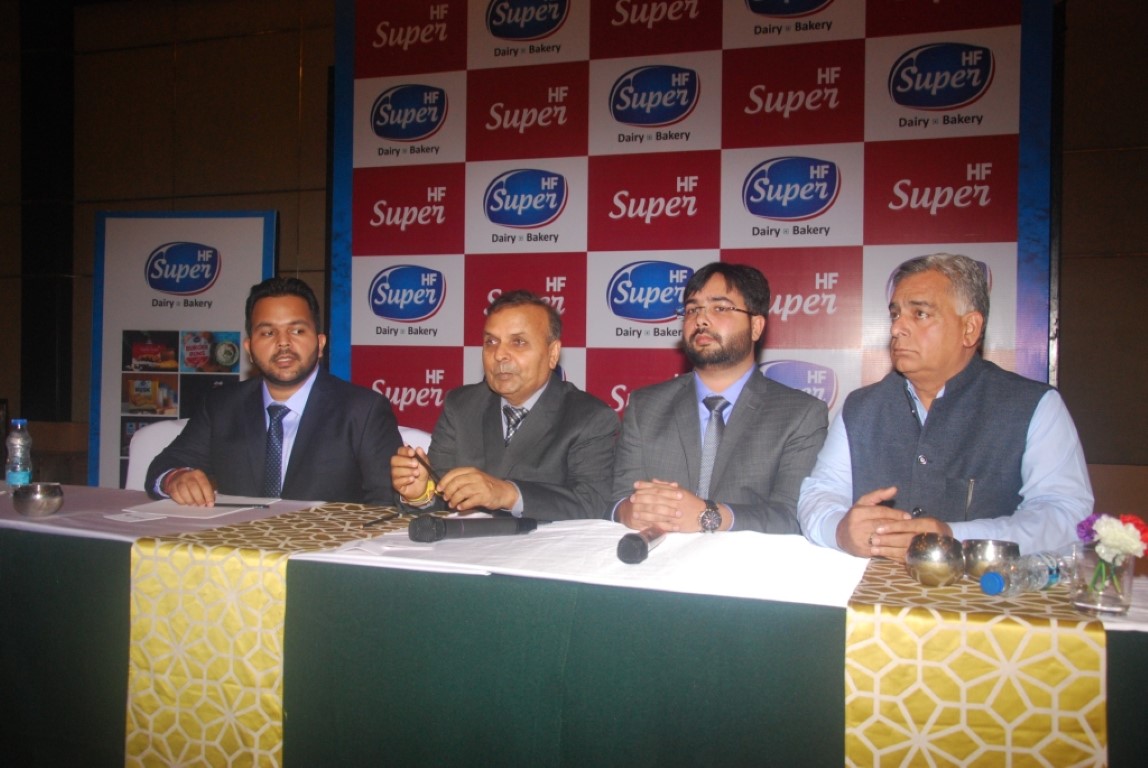 The company with its base at Mandi Gobindgarh is fast growing its share in dairy and bakery business across Punjab, Himachal Pradesh and Haryana. HF Super started with a capacity of 10,000 litres a day in 1995 and is now collecting 5,00,000 litres of milk from farmers every day before processing and supplying it to households before dawn, and has almost 29 varieties of products in its dairy division.
The Bakery unit of HF Super was started in 2015 and has one of the biggest ovens of the region till date. The company offers a complete range of Bakery products, and produces almost 1,00,000 bread daily in its advanced manufacturing unit at Mandi Gobindgarh.
"We have come a long way at HF Super. The customer has really appreciated our products and we have only one task – to serve the customer with best quality products. We understand the responsibility of dealing with farmers and our commitment towards customers. HF Super has continuously invested in infrastructure and we can assure our customers of processing and producing the products with least human intervention. We are expanding our market and Amritsar is truly a milestone for us", shared Mr. Vinod Dutt, Chairman, Chanakya Dairy Products Ltd. and Chanakya Bakery Products Pvt. Ltd.
The company has a strong network of milk collection process, spread over 650 Village-Level- Collection-Centres (VLCs) and has 9 strategically located Chilling Stations. HF Super collects milk from more than 8500 farmers across Punjab, Haryana and Rajasthan. The company is investing considerably in educating the farmers about the latest technology to improve cattle breed & to maximise the production of milk.
Bakery plant of HF Super is well equipped and uses latest technology to produce high Quality Bakery products ranging from Breads, Cookies, Kulchas, Burger, Buns, Fruit Buns, to Pizza Base and more.
Talking about the future plans, Vidur Dutt, Director Chanakya Dairy Products Ltd. and Chanakya Bakery Products Pvt. Ltd. said, "The main aim of HF Super has always been serving the customers with the best quality. Infact, that was one of the driving force behind the foundation of HF Super brand. With the introduction of our products in Amritsar, we are taking this promise to the next ladder. As a brand, we are working to see ourselves reaching a wider audience by introducing our products to the entire North region. Moreover, we are planning to expand our Ice-cream business, with a new & large manufacturing unit soon."
HF Super is sure to give the people of Amritsar, another reason to consume good food. 'Super Khao, Super Jiyo', the motto of brand goes well with the spirit of Amritsar —  Sirmour of Punjab.