PRINTING AND STATIONERY DEPARTMENT SOUGHT CONSOLIDATED REPORT FROM ALL DEPARTMENTS WITHIN FORTNIGHT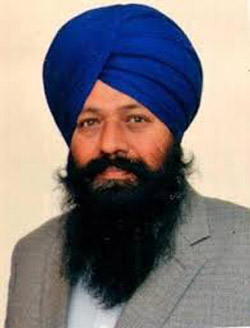 NewZNew (Chandigarh) : The Punjab Government has been contemplating the hike in the uniform rate of the drivers, working under different departments except commercial drivers of Punjab Roadways.
Disclosing this here, Mr. Sohan Singh Thandal, Minister for Printing and Stationery Department said that all the departments have been asked to send the consolidated report of the drivers, working in their respective departments. He said that the various drivers' unions have been requesting the Punjab Government to increase the rates of the uniforms. He said that during the meeting with the delegation of the drivers' unions, the state government had assured them to consider the hike sympathetically. He said that in this backdrop, all the departments have been asked to furnish the consolidated report, including the strength of the drivers. Mr. Thandal said that the report must also indicate the financial liability and other aspects.
The Minister further said that in the face of this demand, the departments have again been told to send the final consolidated report on prescribed performa within fortnight. He said that after the receipt of the reports, this case would further be forwarded to the Finance Department for further necessary action.