How Financial Aid Can Help Women Entrepreneurs Grow their Business: In terms of entrepreneurial participation, women entrepreneurs comprise roughly 14% of the total pool.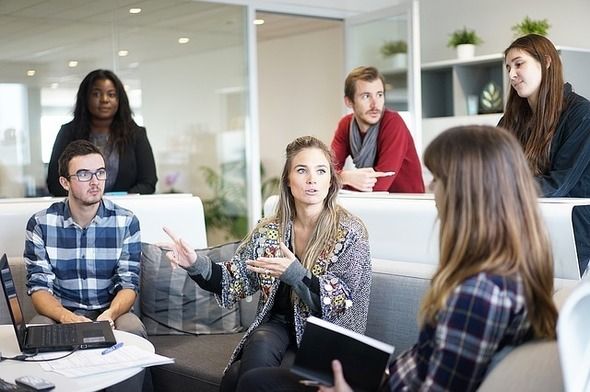 As women empowerment gained momentum worldwide, Indian government undertook certain measures to stage it as a major focus point towards the nation's progress.
Schemes and subsidies were launched to provide loan for women entrepreneurs and business loan for mothers.
Women are extremely passionate and driven about their ventures as much as men are. They harbour dreams of opening Café, Parlour, Tuition Centre or a Fashion Website. Now women can give wings to their start-up ideas backed by proper funding through government schemes.
How to Get Started
Not every foot will fit in every shoe. Similarly, every venture has its own sets of needs. The list of below pointers will help you give form to your couch ideas.
Do your homework-> To identify suitable grants and business loan for women check out online portals and sites. Read the specifications carefully and map them to your goals.
Eligibility Check-> Once you have noted the schemes that interest you, checklist the eligibility scores. There might be rules specific to demography, age and business tenure.
Apply on time-> Block time in your schedule specifically to apply for the grants. Make sure deadlines are met, and all documents are in order.
Track Applications-> Keep track of the status of your applications once sent. In some cases, your application might be sent back for revision. Be on top of things to ensure smooth processing.
How to Identify Suitable Funding Opportunities
Even before you can start with applications, you need to correctly pinpoint the funding scheme that will cater to your business proceedings. Follow the below simple steps to find out the scheme that will compliment your venture.
Loan Amount Offered: Get a proper estimate of your funding requirements. This will help you filter out unnecessary schemes that do not fall within the range.
Secured Vs Unsecured Loan: Secured loan requires collateral for availing the loan amount. Check if you can provide collateral. Otherwise, opt for unsecured funding.
Minimum ownership Criteria: Some schemes require you to have maximum ownership (50% and above) of your business. Check the requirements carefully before applying for the same.
Your research is done. You know exactly what you are looking for and have already gauged the financial commitment you can take. Now you are all set to delve into the next step of building your game plan.
Government Schemes for Developing Women Entrepreneurship
Low Budget Financing:
This is particularly designed to aid women who are just starting. If you are a mother and wife, juggling daily chores while nurturing a business plan, then these schemes are for you. The loan amount offered is less and usually collateral-free.
Udyogini Scheme: Best known for low-interest rates on business loans for women, this scheme was promoted by Punjab and Sind Bank.
Highlights of the Funding:
Loan availed can be up to 1 Lakh for women between 18 to 45 years of age
Family income is capped at Rs.45000 annually to avail this scheme
Subsidy of 30% of the loan amount or Rs.10000 (whichever is lower is extended to widowed/destitute/disabled women hailing from SC/ST category
Subsidy of 20% of the loan amount or Rs.7500 (whichever is lower) is extended to women from general category
Annapurna Scheme: Another small scale financial funding, this scheme can boost your micro business.
Highlights of the Funding:
Loan availed can be up to Rs.50000
Repayment Tenure- 3 years
Collateral and guarantors required
Bhartiya Mahila Bank and State Bank of Mysore initiative
Mudra Yojana Scheme: Focusing mainly on small business units Mudra Yojana Scheme aims at aiding women in kick-starting small business centres such as Day-Care or Salon.
This scheme is threefold and caters to 3 levels of financial funding.
Shishu Plan- As the name suggests, it helps businesses in the early stages. Maximum loan up to Rs.50000
Kishor Plan- This is for businesses which are already up and running. Loans from Rs.50000 to Rs. 5 Lakh can be availed
Tarun Plan- Mostly caters to scaling up of business. The maximum loan availed can be 50 Lakh
You can apply for the above three tiers depending on the age and maturity of your venture.
Highlights of the Funding:
Loan availed can be between 50,000 to 50 Lakh
No collateral required for loan amount less than 10 Lakh
High Budget Financing:
This form of funding adheres more to income groups who have more risk appetite and can take more financial burden. Usually, collaterals in terms of asset and guarantors are required to process loans beyond certain capped amount.
Stree Shakti: Stree Shakti is yet another lucrative loan opportunity that can help you push your boundaries and take your enterprise to the next level.
Highlights of the Funding:
Loan availed can be up to 50 Lakh
Additional concession of 0.5% on a rate of interest if loan availed exceeds 2 Lakh
Must have 50% ownership of the business
State Bank of Mysore initiative
Bhartiya Mahila Bank: It helps mainly underprivileged women boost their business through funding. It is now merged with SBI since 2017.
Highlights of the Funding:
Maximum loan capacity of 20 Crores for manufacturing enterprises
Offers collateral-free loan up to 1 Crore under Credit Guarantee Fund Trust for Micro and Small Enterprises
Repayment Tenure- 7 years
Total Rate of Interest- 12.25% (Base 10.25 + Additional 2)

Cent Kalyani Scheme: This scheme is targeted toward women in a variety of business verticals like managing SMEs, female retailers and agricultural workers.
Highlights of the Funding:
The maximum loan offered is 1 Crore
No collateral required
Zero processing fee
Launched by Central Bank of India
The interest rate varies as per market fluctuation.
Other Schemes:
Comparison Criteria

Mahila Udyam Nidhi Scheme

Shringaar / Annapurna (Bhartiya Mahila Bank)

Synd Mahila Shakthi (Syndicate Bank)

Shakti Scheme (Dena Bank)

Eligibility

NA

Shringaar: 20 to 60 years age

Annapurna: 18 to 60 years age

Comprehensive business knowledge

Min 50% Ownership

Max. Loan Amount

Up to Rs. 10 lakh

Shringaar: 10 Lakh

Annapurna: 50,000/-

Up to Rs. 5 Crore

Up to Rs. 20 Lakh for retail trade, education and housing. Rs. 50,000 under micro-credit schemes

Loan Term

Max 10 years

Shringaar: 7 years

Annapurna: 3 years

Maximum of 10 years including moratorium period

Varies based on the loan amount and other factors

Interest Rates

Varies as per market

As per bank

0.25% below the base rate for loans over Rs 10 Lakh. Lesser amounts at a base rate

0.25% below base rates for women applicants who are majority stakeholders in the company

 
 
 
 
 
Each of these schemes covers a different spectrum of funding and financial aid. Properly channelled, you can give wings to your enterprise by leveraging these to build a solid footing in the entrepreneurial ecosystem.