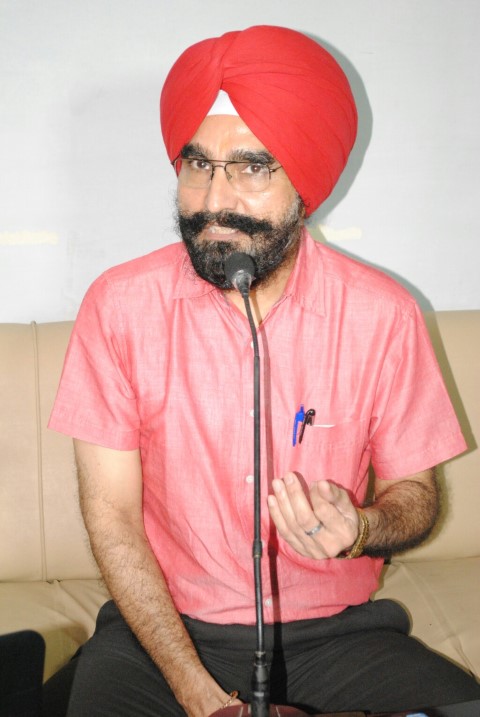 NewZNew (Chandigarh) : "India has high death rate despite having less patients as compare to US. In fact Asians are 'low risk group' for prostate cancer as prostate cancer is 10 times more common in Americans than in Asians . Whereas blacks are in high risk category , whites are in average the Asians are fall  in low risk category."
This was stated by an Internationally renowned cancer specialist, Dr Devinder Singh Sandhu while addressing a press conference at Chandigarh Press Club on 'cancer awareness' here today after returning from US where he was invited by American doctors to update them on prostate cancer screening in Asian immigrants to US.
Dr. Sandhu educated American doctors during his 45-minute lecture at Centre for Experiential Learning at University of Rochester, New York on July 29th in a 2-day continued medical education (CME) program The CME was granted 8 credit hours by university.
Dr Sandhu who runs a Sandhu Cancer Centre at Ludhiana informed that every year worldwide more than 11-lakh new cases of prostate cancer are diagnosed and 3-lakh dies out of it every year. Interestingly American blacks have the highest incidence whereas Asian immigrants in US have lowest rate.
He advocated regular PSA testing for Asians starting at 45-yr of age as against 50-yr for whites & 40-yr for blacks. PSA testing should stop at 60-yr in Asian immigrants as against 70-yr in whites. This difference is due to diagnosis of cancers at early age in Indians & less life expectancy of around 67-yr in Indians as compared to the Americans who have life expectance of 78-yr.
Meanwhile it was a great honor not only for Dr. Sandhu, but also for Punjab and India as well as because people often consider India as a backward country but an Indian cancer super specialist was called by American doctors to update them on prostate cancer screening in Asian immigrants to US. Congressman Jim Costa was the Chief Guest in that event.