India's largest National Theatre Festival 'Rangrezz' 2019 starts at Chitkara University: The National Theater Festival "Rangrej-2019" started today at the Punjab Campus at Rajpura, Chitkara University.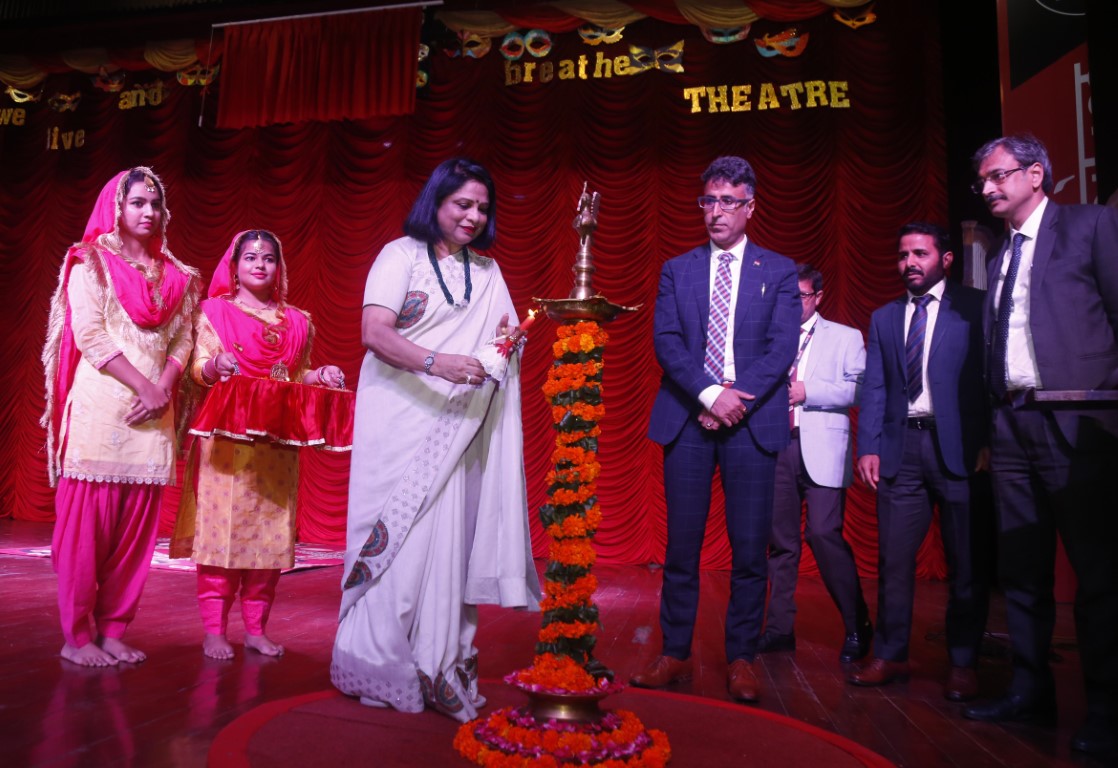 140 teams from 20 states across the country are participating in this Annual 2-Day National Theatre Festival. This year's theme for Rangrezz is 'Light to Unlighten'.
India's prominent theatre personalities, including Ms Shinjini Kulkarni, Kathak Dancer & granddaughter of Kathak Maestro Pandit Birju Maharaj ji; Mr. Robin Das, Eminent Actor, Director & Professor, National School of Drama; Mr. Chintamani Biswal, Theatre Artist and Actor; Mr. Manoj Singh Tiger, Eminent Theatre Artist; Mr. Sandeep Bhardwaj, Film Actor & Theatre Artist; Mr. Anshuman Singh, Theatre & Film Artist; and Mr. Rajan Arora, Theatre Artist; were invited to adjudge the participants.
Addressing the audience after a traditional inaugural ceremony, Hon'ble Dr. Madhu Chitkara, Vice Chancellor, Chitkara University; said, "Chitkara University's National Theatre Festival – Rangrezz, aims to provide a national-level platform to the next generation of budding performers, to showcase their artistic abilities, while at the same time ensure artistic enrichment by cultivating a connect with our rich cultural heritage." Adding that, "We believe complementing extracurricular activities with education, goes a long way in helping students develop a well-rounded personality."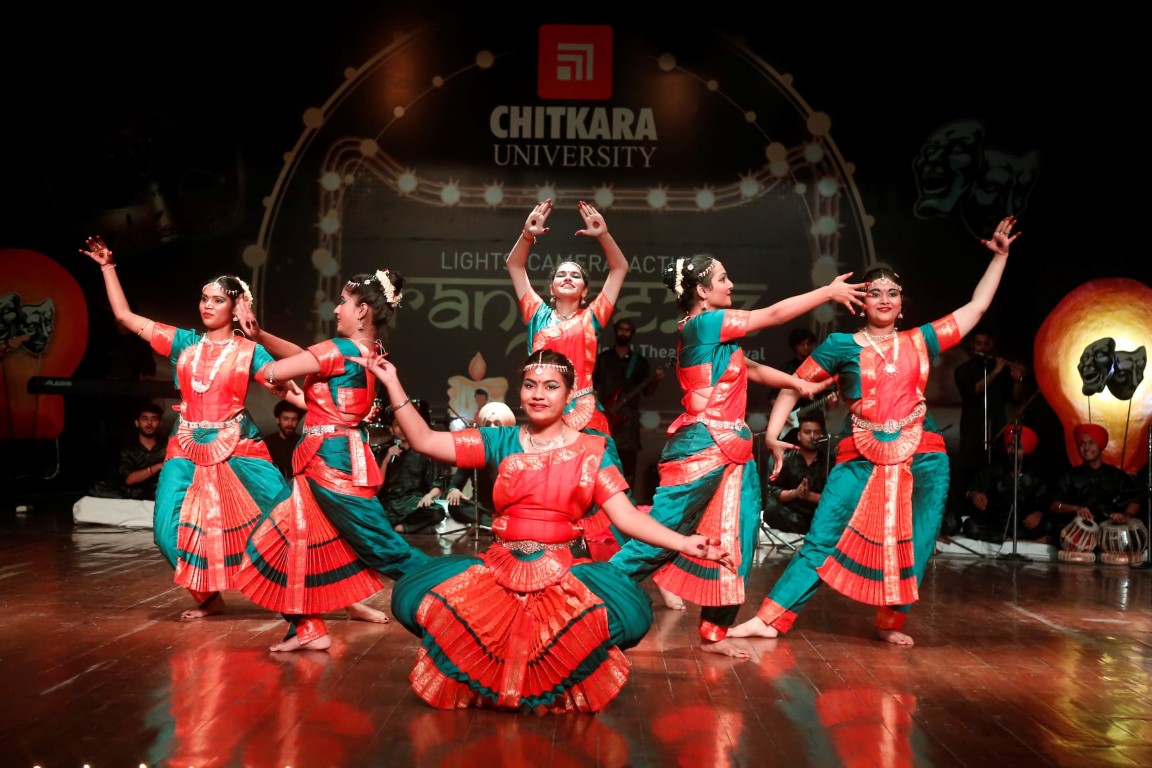 With a complete focus on the next generation of budding theatre artists and directors, the National Theatre Festival – Rangrezz, will witness an impressive line-up of the multi-lingual plays in English, Hindi and Punjabi, marked by various trends in the Indian society.
The performances by the teams left everyone in the audience speechless. Performance categories included, Stage Play (Proscenium), Street Play (Nukkad Natak), Fringe Theatre, Monologue, Stand Up Comedy; and a variety of fun events.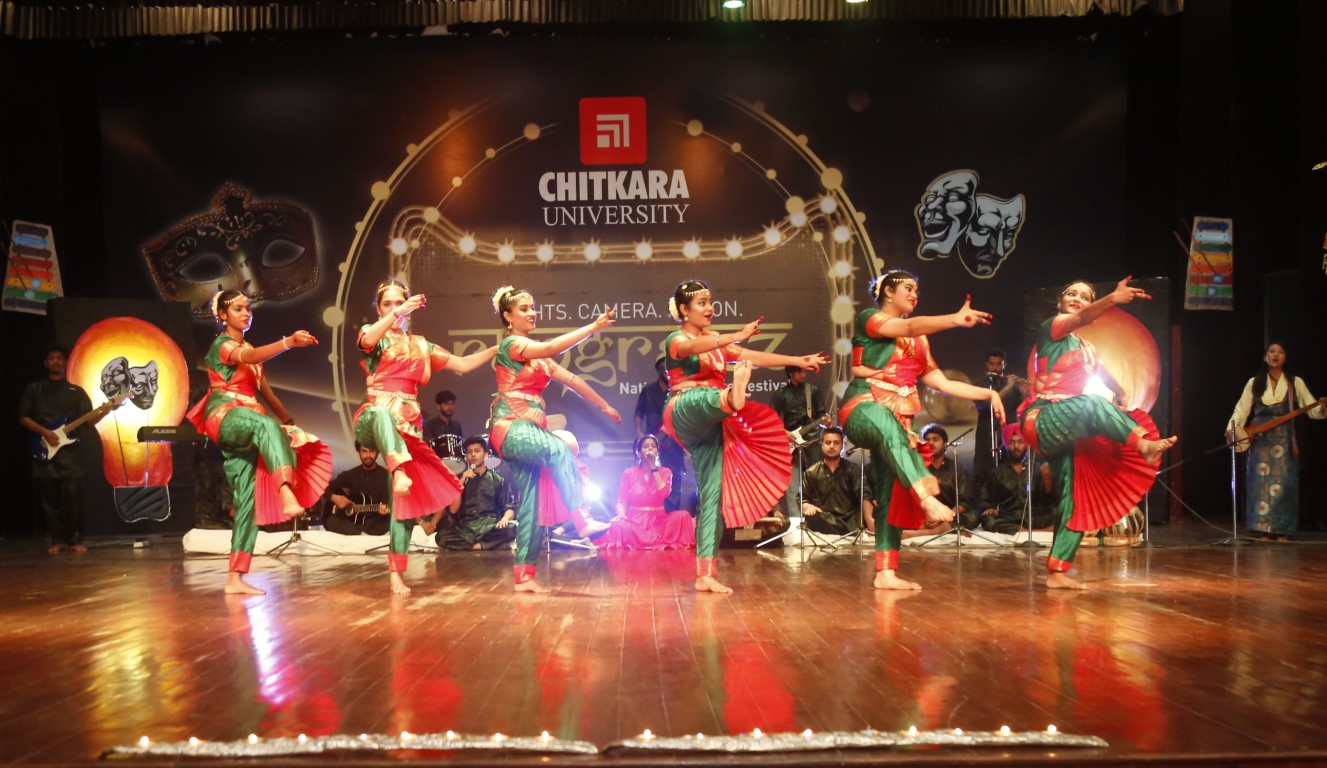 The attractions on the second day of Rangrej-2019 will be the special live performance by guest of honor Kathak dancer Shinjani Kulkarni, granddaughter of Pandit Birju Maharaj ji and Musical Star Nite of Punjabi singer and actor Ranjit Bawa.