Indo Global Colleges organised employability and entrepreneurship development workshop: Indo Global Colleges organised workshop on employability and entrepreneurship development. The theme of this workshop was transforming high potential youth into high performing youth leaders.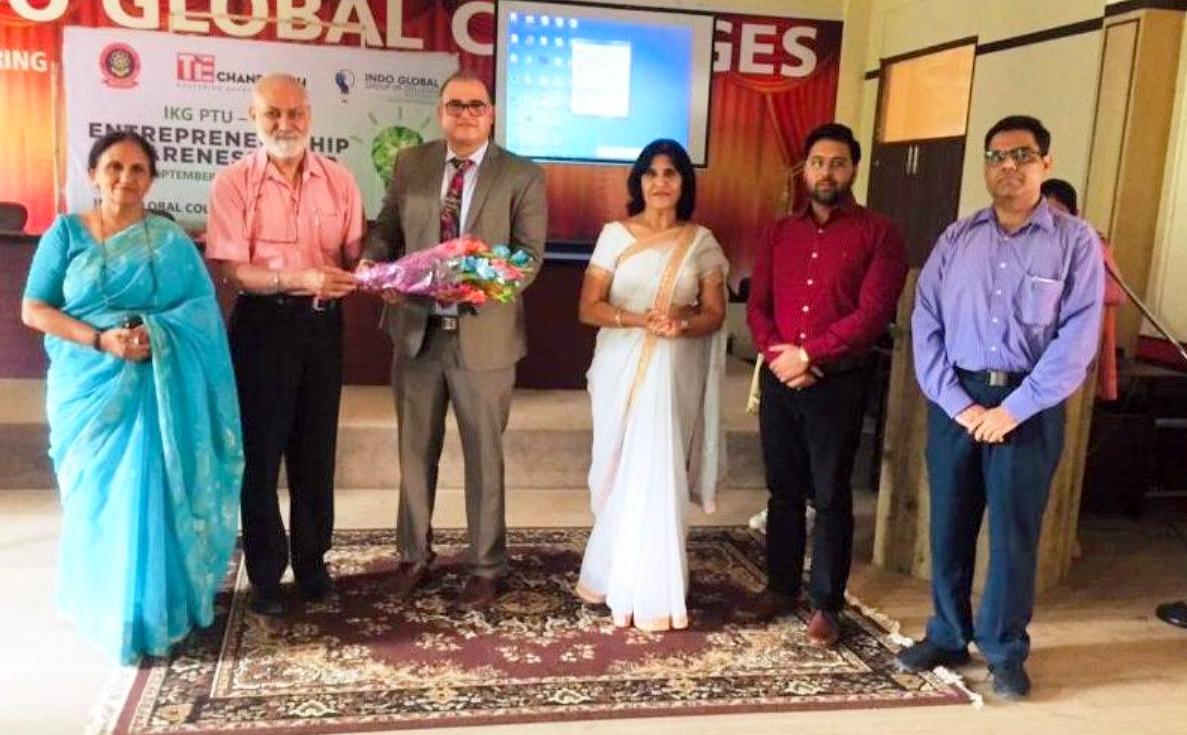 Topics like commencing with meaning of employability and employer expectation were covered. Varun Vashist, Senior Manager, TiE Chandigarh was keynote speaker at the moment. Chairman of the Group Sukhdev Singla encouraged students to start own small business and discussed employability related skill development-Communication Skills, Team building etc.
Later, Entrepreneurship skills, Challenges and opportunities for young entrepreneurs in 21st century were discussed. How to start a new business, Commencing with need assessment, preliminary research, and business plan, identifying the recourses, legal framework, financing, marketing and setting future goals were also explained to the students.
After that leadership skills, group activities, team building activities and conflict resolution, mistakes that young and new entrepreneurs often make in action plan, presentation of Action plan and evaluation were also discussed. Success Story of  Vikas Rai Chauhan ,Founder, Pinjore Foods was also detailed to the students at the moment .