International Solar Alliance announces ISA Solar Awards 2020:  The International Solar Alliance (ISA) has successfully institutionalized ISA Solar Awards to recognize distinguished scientists and organizations that excel in providing affordable, reliable and sustainable solar energy.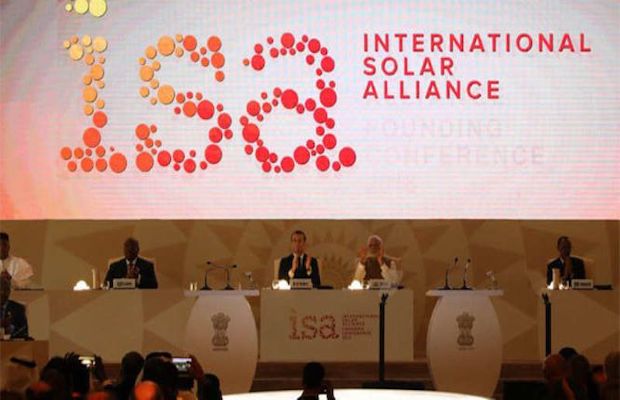 The ISA Solar Awards will promote ISA's agenda of addressing the energy access needs and energy security issues in a green and clean manner by facilitating massive deployment of solar technology at an affordable cost and enhance participation of individuals, institutions and companies in the sector. Also Read: Over 60K sign up for Russian Covid vax, 700 injected
The objectives of these awards are to encourage the contributions and progress in bringing scalable solutions to the forefront, to inspire a shift in the approach towards affordable clean energy and to activate work towards development in the field of solar energy, whilst providing the necessary platform for incubation to emerging innovations in the field.
The details of the awards and the application process is available on the Official ISA Portal, isolaralliance.org. The application forms will be evaluated by a screening committee followed by an International Awards Committee, comprising of high- level dignitaries and leaders from the renewable energy sector. Ms. Rachel Kyte, Dean, The Fletcher School, Tufts University will lead as the Chair of the Awards Committee. Also Read: Kafeel Khan takes battle with Yogi to UN body
The ISA Solar Awards will showcase 3 award categories:
ISA Kalpana Chawla Haryana Solar Award
The Government of Haryana, India has institutionalised the ISA Kalpana Chawla Haryana Solar Award to reward the best scientist, engineer or technologist who is actively involved in innovation, R&D, development and deployment of path-breaking technologies in the field of solar energy.
ISA Karnataka Visvesvaraya Solar Award
The Government of Karnataka, India has set up the ISA Karnataka Visvesvaraya Solar Award to recognize an organisation for its contribution in developing or implementing the best floating solar project.
ISA Diwakar Solar Award 
The ISA Diwakar Solar Award has been established with the gracious support of Shri. Piyush Goyal, Hon'ble Minister of Railways, Government of India. This award is for organizations run for children with special needs, that have adopted solar energy applications or run on power derived from solar energy to encourage the value of an inclusive society.
"The world is at a critical juncture now and is staring at an uncertain future in terms of energy production. All nations need to come together and formulate a mechanism to address energy needs through clean & sustainable methods like Solar. Combined efforts by the nations will form the pillar of a successful solar revolution. The ISA awards are an opportunity to recognize the brilliant minds who are not only doing exemplary work in the field of Solar Energy, but also set an example and inspire other individuals, institutions and nations to follow.", said Shri Upendra Tripathy, Director General, International Solar Alliance (ISA).
Knwo More About ISA
The International Solar Alliance (ISA) is a treaty-based international intergovernmental organization. ISA was launched by H.E. Narendra Modi, Hon'ble Prime Minister of India, and H.E. François Hollande, former President of France, in the presence of H.E. Ban Ki Moon, former Secretary-General of the United Nations, at Paris on November 30, 2015 on the side lines of the Conference of Parties (COP) 21, of the United Nations Framework Convention on Climate Change.
The Paris Declaration establishes ISA as an alliance dedicated to the promotion of solar energy among its Member Countries. The major objectives of the organization include deployment of 1000 GW of solar capacity and mobilization of US$ 1000 billion of investment in solar energy sector by 2030. As an action-oriented organization, ISA intends to bring together member countries to aggregate demand and realize economies of scale, resulting in reduction of costs of solar applications, facilitating deployment of existing solar technologies at scale, and promoting collaborative solar R&D and capacity.
As on June 26 2020, the ISA Framework Agreement has been signed by 86 countries, with 67 having also deposited instruments of ratification. The ISA is headquartered at Gurugram in Haryana, India. H.E. Mr. Upendra Tripathy is the Director General.