Is Gold Still A Logical Part Of A Diverse Portfolio?: For a very long time, gold has been viewed as a stable and reliable aspect of any diversified investment portfolio.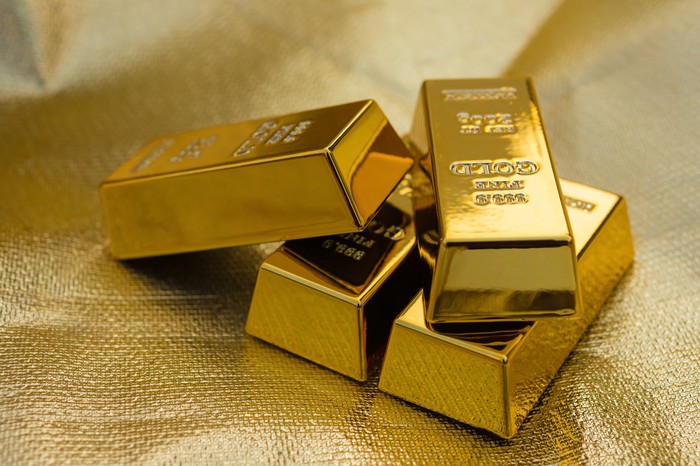 To an extent, this reputation has always been mildly troublesome, because as any successful investor will tell you, looking at any one asset as "stable" is generally unwise. In a very broad sense, over time, however, gold has performed more consistently than most other popular commodities or stocks, which has made it common for people to allocate some of their resources a stash of the precious metal – even if it's only a small stash.
The question is whether gold remains a logical part of a diverse portfolio in an age in which there are so many other alternatives to traditional markets being made available. NewzNew noted last year that growth was still visible in global commodities, including metals, as of early 2018. But here's an updated look at the state of the gold market.
The Price Remains Promising
Gold can be volatile from one month to the next, like most any asset. One reason investors have valued it for so long though is that over time, it seldom drops drastically, and generally maintains an upward trend. The gold price charts at FXCM show that this has continued to be the case in the last few years. Since relatively early in 2016, gold has fluctuated almost continuously between $1150 and $1450 in price. More recently, since the beginning of 2018, it's been roughly between $1200 and $1500, showing a range ever-so-slightly higher than the preceding years. This is not a promise that the trend will always continue, but at least lately, gold has done more or less as people have come to expect it to do.
Buying & Storage Methods Are Getting Simpler
20 years ago, or even 10, the idea of investing in gold might have sounded appealing financially, but challenging or unfeasible logistically. Many might not have known where to start, and that alone can prevent someone from making an investment. Today, however, methods for buying and storing gold are simpler, more intuitive, and thus more appealing than ever before. There are reputable online sites, some of which have accompanying mobile apps, allow you to essentially manage a gold account, buying, holding, and selling as you please with assurances of safe and secure storage.
Gold Is Holding Up To Bitcoin
Not long after it emerged, bitcoin was hailed by many as "the new gold," or even as a sort of modern evolution of precious commodities in general. Even now, there is persistent chatter of bitcoin's supremacy, as evidenced by a recent write-up by Forbes calling it "better" than gold. The truth, really, is that the two probably shouldn't be compared as often as they are, and there are significant differences between them. However, we should still note that to the extent anyone expected bitcoin to take away from gold's value or appeal as an investment holding, gold has managed to hold its own. That is to say, there has been no clear change correlating with the rise of cryptocurrency in how gold is handled or valued.
None of this means that gold is a guarantee, nor that it is the right investment for you. Everyone's portfolio is unique, and it's important to do your own research and consider your own priorities when deciding where to place your money. However, we can at least say generally that gold today is much the same as it's always been, from an investment point of view.