Is It Too Late to Start a CBD Oil Business?: CBD has taken the country by storm in recent years, creating an industry worth billions in a short time; and it's only growing as time wears on.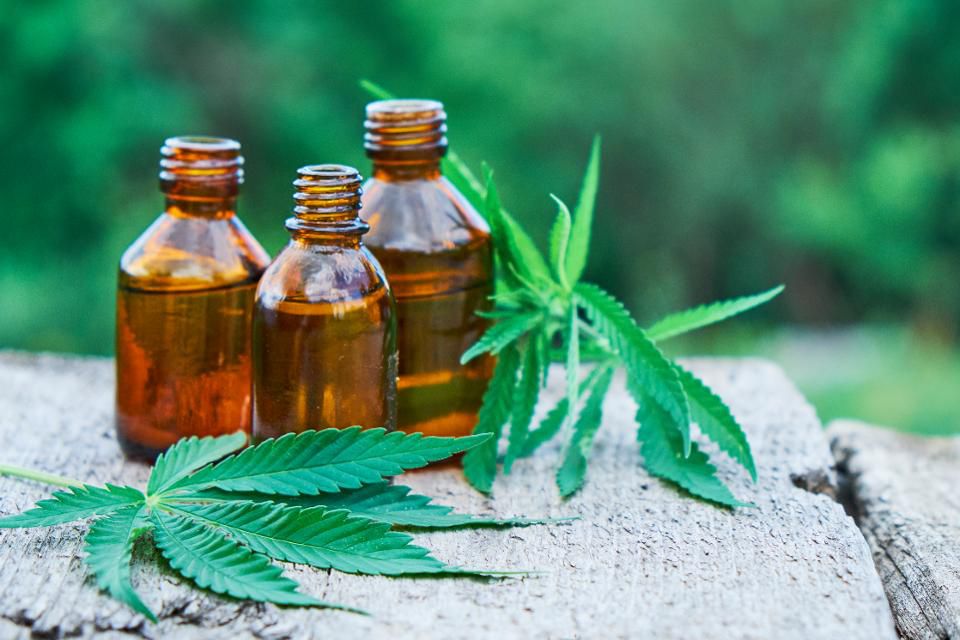 Millions use CBD as part of their daily health regimen, and with so much variety on the market, there's something for everyone. You can find just about any flavor, potency, and variety with a simple internet search.
With so much buzz about CBD, investors and entrepreneurs alike have been scrambling to get their hands into this budding industry. Cannabidiol oil isn't just another "health craze", either. This incredible natural compound is backed by science and provides all kinds of benefits to humans, including pain relief, inflammation reduction, anxiety management, and more.
So, let's get to that burning question: is it too late to start a CBD oil business? The short answer is no, it's not too late to get started, but let's dive into what the market projections look like, what your competitors will look like, and how you'll set your brand apart.
CBD Projections 
Hemp wasn't officially legalized at the federal level until 2018. That means we're only two years into its decriminalization, and the CBD industry is already one of the fastest-growing industries in our nation's history. Some projections put the industry at somewhere around $20 billion by 2024. While projections vary wildly among experts, what is clear is that the CBD industry has been and will continue to experience exponential growth for at least the next five years.
When you consider investing or starting a business, the first thing you look at is the market. Is it doing well? Does the future look promising? What are the setbacks? As of this year, the CBD market is quite healthy and its future looks all but guaranteed. It's not too late to get into the market, but first, you need to look at your potential competitors.
Top Brands Look Like…
The CBD industry is dominated by top brands that have one thing in common: quality and transparency. The best CBD brands, like Penguin CBD, aren't afraid to be transparent about their ingredients and processes in an industry that suffers from a lack of federal regulation. In fact, it's been mostly up to these brands to set quality standards and offer consumers something worthwhile, even with so many imposter brands on grocery store and retail shelves.
So, what kinds of things do the top brands do or use that makes them the best? For starters, the hemp that's used to extract your CBD is usually organically grown in US soil. Hemp is what's known as a hyperaccumulator, which essentially means that it picks up whatever is in the soil around it; including chemicals, pollutants, heavy metals, and more.
This means that you want your hemp grown in rich, healthy, pollutant-free soil. Unfortunately, imported hemp doesn't always follow such strict standards as certified organic US farms, which can mean contaminated CBD once the extraction process is complete.
Speaking of extraction, the extraction process itself is another factor in the quality of the oil. The most popular and effective extraction method is C02 extraction, which uses carbon dioxide heated to supercritical temperatures to extract the purest, most potent CBD.
Finally, the best brands on the market use third-party lab testing to verify the quality and potency of their oils. You can say you've got the best oils all day long, but if you don't have any evidence to back it up, you're just another brand with a big ego. Third-party lab testing provides unbiased testing in a professional lab testing to ensure your claims are true.
What You Can Do To Set Yourself Apart 
If you want to succeed in the CBD market, you'll need to differentiate yourself from the rabble. There are thousands of CBD startups and small businesses that form every year, and some don't even make it out of the first year of business. The startup is expensive if you want to do it correctly.
At minimum, you should be using a supplier that grows organic hemp, use C02 to extract your CBD, and lab-test everything that you produce. To set yourself apart, you'll need to go the extra mile to prove you're a brand worth keeping an eye on.
First and foremost, you need to establish your company values and stick to them. Consumers appreciate brands that seem to stand by something, as it gives the company itself a more human and friendly quality. Secondly, you'll need to be transparent with your customers. It's difficult to trust a brand that isn't open about how it makes its products and what goes into them.
Be sure to focus on quality, potency, and value, so you get the very best CBD oil. With so many products on the market, your customers want to be sure that buying yours is the best financial decision. Potency matters, quality matters, and the cost of that quality/potency combination is ultimately what turns away or attracts customers.
You don't have to be exactly like the big brands to succeed, but you can certainly learn a thing or two from them. In your quest to establish your brand identity, don't be afraid to borrow some marketing tactics or other practices that help the bigger brands succeed, but remember; you should be striving to carve out your own identity in the CBD space.
Invest In Research 
One thing the CBD industry seems to be lacking is research. There have been several studies conducted on CBD already, but more is needed in order to fully solidify this wonderful natural compound in the minds of the public. Investing in research with your profits not only helps advance the science around CBD, but also shows that you care about your customers and the public's opinion toward CBD.
Conclusion 
The bottom line is that it's not too late to get into the CBD industry, but you'll want to follow a few guidelines in order to set yourself apart from the rabble and establish a reputation for quality, consistency, and transparency.