Jhumke Web Series Watch Online On ULLU: Honestly speaking I never thought that Ullu Creators will also provide some story-driven series with the general topics, their new series titled 'Jhumke' is another example of that, Ullu's original series Jhumke Is all set to release on the website and app from tonight, here are the details about the series.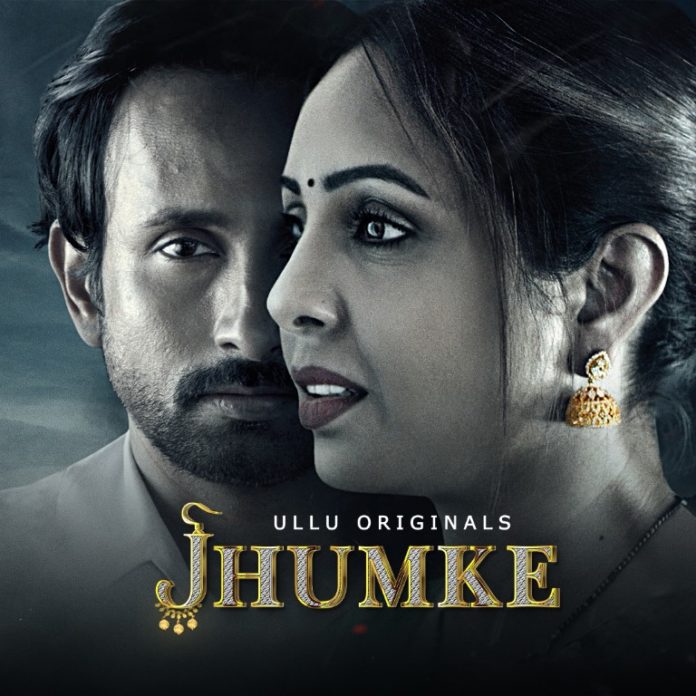 The web series stars Model and actress Anisha in the main lead role, The real name of the actress working in the series is 'Anisha', the series is produced by Ullu Productions and created by Ullu creative media, the name of the director and other cast & crew of the series is yet to be known.
The series is all set to release on the Ullu website and Mobile application from 26th April 2022 for the subscribers only, as of now the series will only release in Hindi audio version with subtitles, but after a few days, the series will also release in Tamil, Telugu and other audio versions. There will be total of 2 episodes in the series and all episodes will be around 30 minutes long.
The plot of the series revolves around a Middle-class Woman who works as a House Maid in the various big and rich areas, when she saw the Jhumka an Earning in one of the houses, she just loved it and she wants that at any case and she is ready to go at any extent, will she ever able to get that, the series is all about that.
READ: Zaroorat Palang Tod Watch Online On ULLU | Cast, Actress Name, Date
Anisha is not a big name for the Ullu user base, the series is going to be her first series on Ullu, by looking at the trailer, it is almost clear that she will rock in the series and we are going to see some great acting skills for sure, the trailer has more than 5 Lakhs views on Youtube and if you haven't checked it yet, you can watch it on the website and app.
The last series from the Ullu like 'Jalebi Bai' and others were superhit and the audience base of the Ullu is super happy with the new series, we hope that this will just add another boost to the series.