Disciplined, dedicated and Nationalist Karyakarta is the identity of BJP – Maheish Girri
BJP National Secretary and East Delhi MP Maheish Girri has started his Booth Level Tour from Krishna Nagar Vidhan Sabha. He will be visiting every Vidhan Sabha in East Delhi. In this series today he visited many booths is Anarkali, Ghondli, Krishna Nagar and Geeta Colony wards of Krishna Nagar Constituency. The MP was accompanied by his 'Office on Wheels'.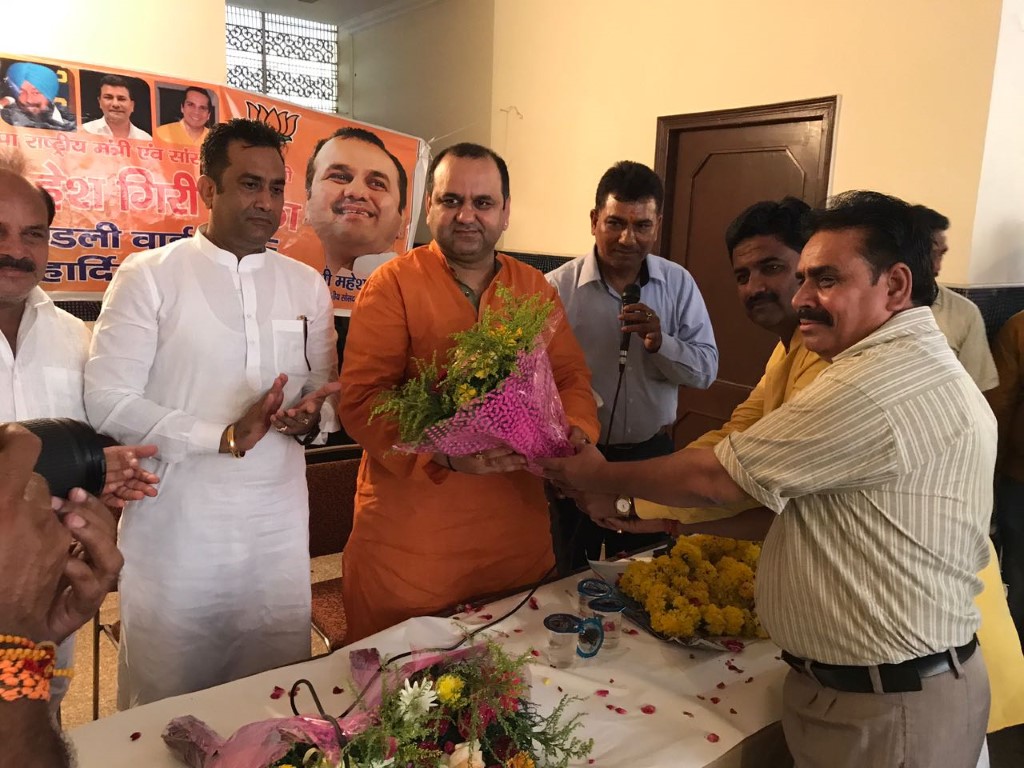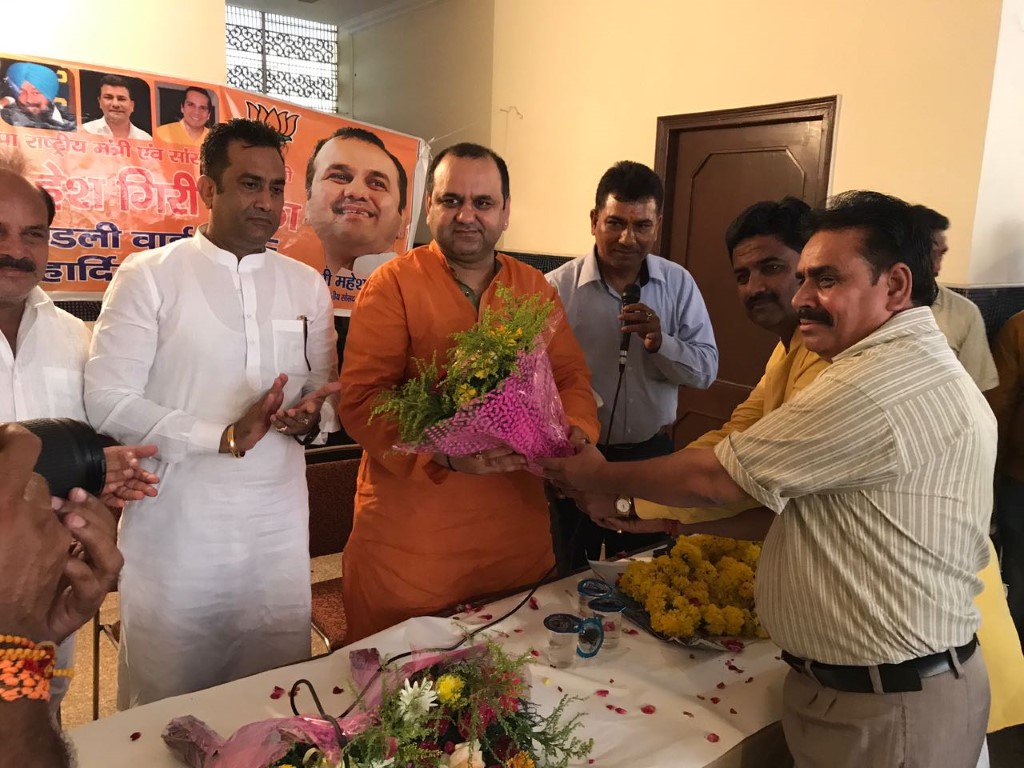 Maheish Girri said that BJP is the world's biggest political organization whose strength is its disciplined, dedicated and nationalist karyakarta. Every karyakarta of the party is dedicated to the larger cause of nation building. The MP also mentioned various public welfare schemes implemented by the Modi Government. He said, the nation is rapidly progressing on the path of development under the able leadership of honourable Prime Minister Shri Narendra Modi. He is working for a corruption free India and has taken many steps like demonetisation, and implementation of the GST. Several schemes are being run for the welfare of the people of all communities and hence it is very important for everyone to make every citizen aware about these schemes.
At each place MP Girri was accompanied by his 'Office on Wheels'. Wherever any issue was brought to the notice of the MP, immediate action was taken through the 'Office on Wheels'. All karyakartas and local residents were full of praise for this unique initiative of the MP.
Maheish Giri said that today onward he would be visiting booths in every ward as per a pre decided schedule. Wherever he will visit, he will try to solve the problems faced by residents through his 'Office on Wheels'. He added that public service is his first priority and he is very sensitive to solve the people's grievances.