Vijay Sankalp Rath Yatra accorded a grand welcome in Hoshiarpur, Dasua, Gadhdiwala and Mukerian
Only Akali-BJP entitled to seek votes on plank of development: Vijay Sampla

newznew (Chandigarh/Hoshiarpur) : The Vijay Sankalp Rath Yatra of the Bhartiya Janata Party Punjab underway under the leadership of Union Minister and state party president Vijay Sampla was today accorded a grand welcome in Hoshiarpur, Gadhdiwala, Dasua, Talwada and Mukerian.  Along with Vijay Sampla, leaders aboard the Rath were showered upon with flowers as the Yatra marched ahead. After arriving from Jalandhar the Rath was welcomed by thousands of party workers and supporters at Aadampur, Mandiala and Nasrala.
After reaching Hoshiarpur Bypass the Yatra turned into a cavalcade of motorists and passed through Prabhat Chowk, Government College Chowk, Railway Road, BJP office, Shastri Market, Ghantaghar Chowk, Bhagwan Valmiki Chowk and Fagwara road.  The Yatra then proceeded towards Gadhdiwala, Dasua, Talwada and Mukerian.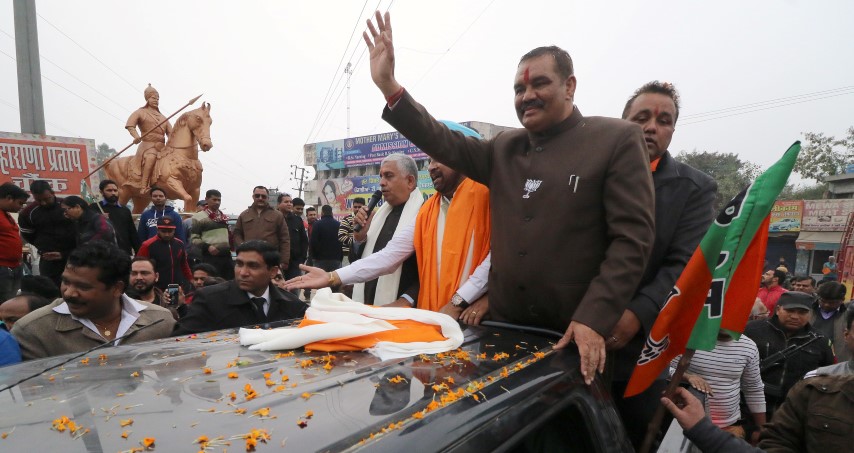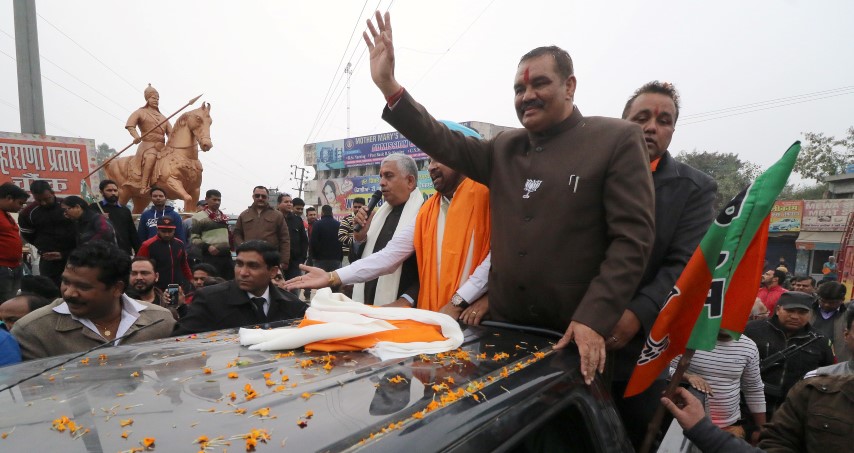 Exhorting the enthusiastic cadres, Sampla asked them to maintain their energy and vigor so that they repeat the thumping victory of the Akali-BJP coalition for a record third time. Sampla said, "Development in Punjab is all because of the Akali-BJP coalition government which has passed on the benefits to each and every section of the society.
In the last 10 years, Punjab has transformed into a power surplus state, there is a dense network of highways across the state and every sector has witnessed development. The demand for an airport in Aadampur was pending for long which now has been readily accepted.  The PM Modi-led NDA government has brought in more than 90 welfare policies during its short term of 30 months and has made the nation proud with its brave decisions. Hence only the BJP is entitled to seek votes on the plank of development".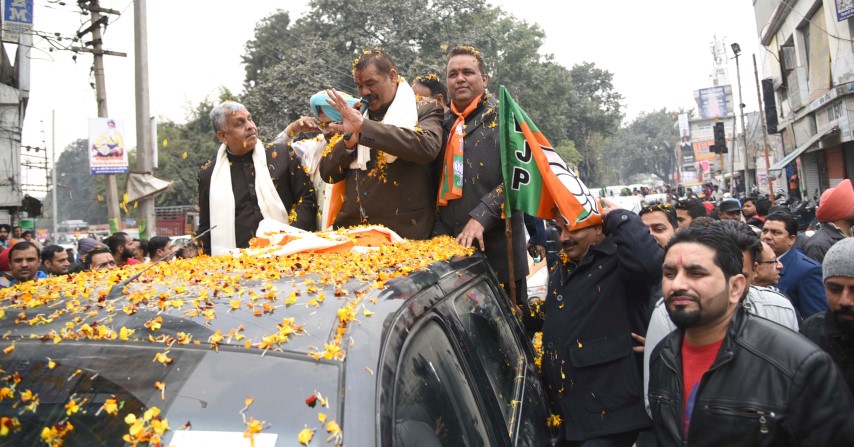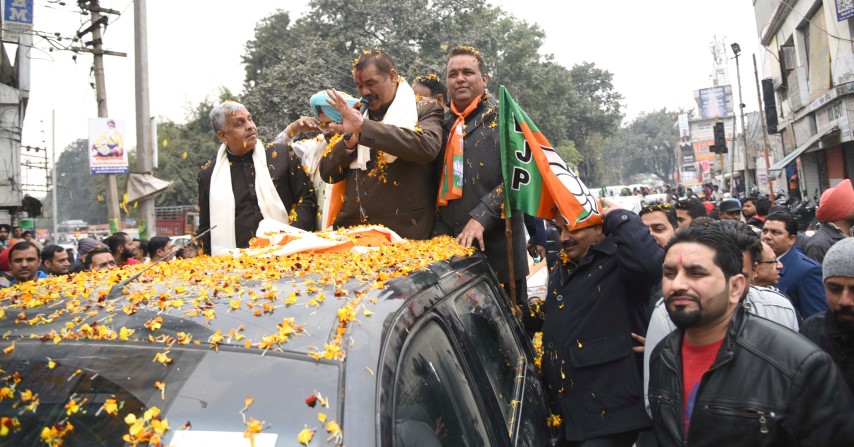 Slamming Capt. Amarinder Singh, Sampla said that the PPCC chief was not concerned about the people of the state and no one had seen him for the last one month.  Lambasting Arvind Kejriwal, the state party chief said that the AAP convener had hurt the sentiments of Punjabis by running a bulldozer over Gurdwara Sheeshganj Sahib. Kejriwal did nothing except defaming Punjab, he said. "If a compatriot from Hoshiarpur can become a Canadian MP, then we can also salvage Punjab. We don't require outsiders for it", added Sampla.