newznew (New Zealand) : Auckland, in New Zealand is home to the world's first harbour bridge bungy and this is where a 35-years old Kiwi, Mike Heard set a new Guinness World Record on 23 May by bungy jumping 430 times in 24-hours.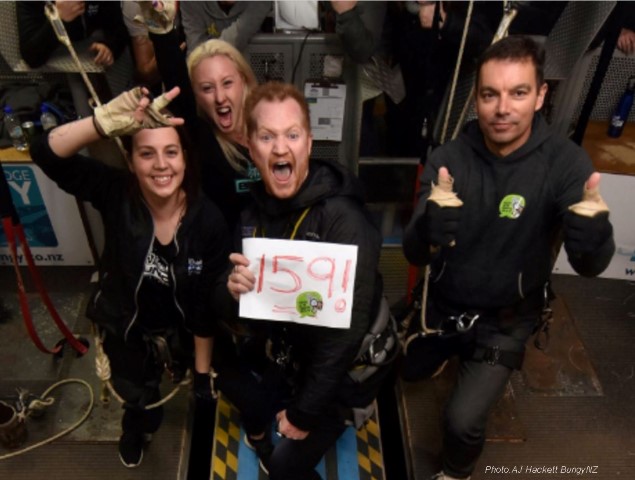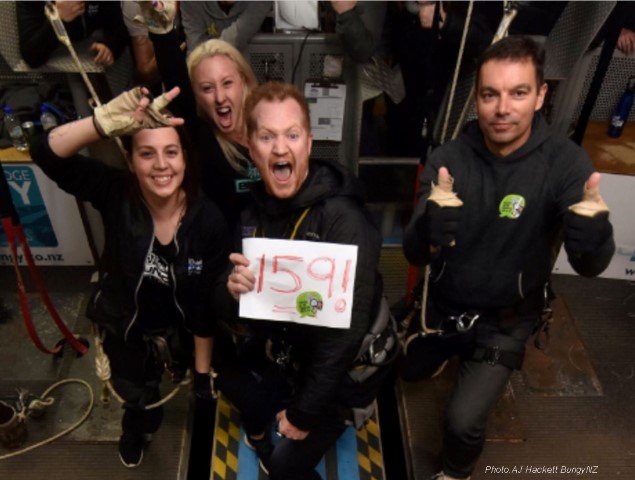 Mike Heard began his first jump at 7pm on Tuesday, 23 May from the AJ Hackett Bungy site on the Auckland Harbour Bridge, and before midnight he had already smashed the 2014 record of 151 jumps set by Colin Phillips in Dubai.
For Mike breaking the record was not enough. Instead of stopping and resting on his laurels, he continued to jump from the 40 metre high Bridge till the 24-hour timer stopped at 7.15 pm next day, 24 May. By then, he had jumped 430 times from the bridge setting a new record that would be hard to beat.
Mike has previously set two world records for bungy jumping – the first in 2008 when he jumped 103 times in 10 hours from the same Harbour Bridge, and then again in 2014 when he jumped 80 times in 60 minutes.
In his last record attempt, Mike raised $5000 for the Cure Kids Medical Research charity.
This year, he took up this challenge to raise funds for a charity of New Zealand, the Mental Health Foundation. He was successful in raising $11,217. This money would be used by the charity to create awareness about health issues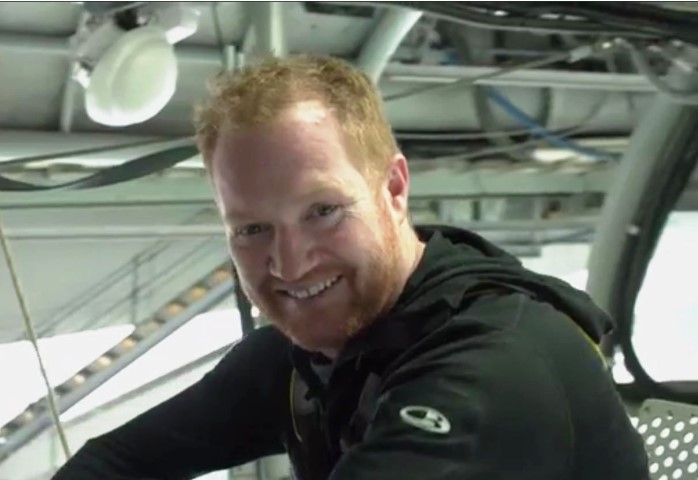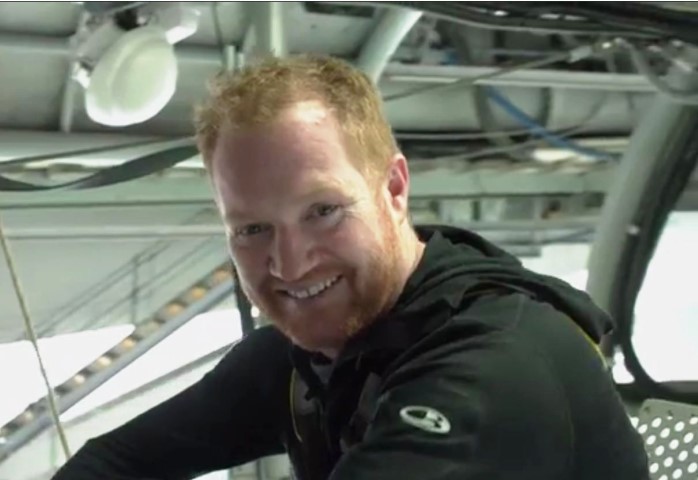 Initially, Mike was hoping to do 200 jumps in 24 hours, but he was able to do much better. In the very first hour he did 48 jumps.
In between his jumps, Mike took bathroom breaks and had bananas, and energy drinks during his short food breaks. He enjoyed a two hour sleep after doing 160 jumps just after midnight and resumed his jumps at 5.30am next morning.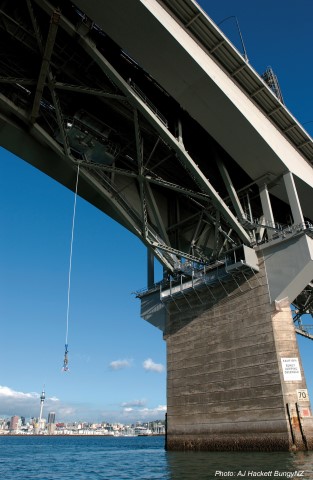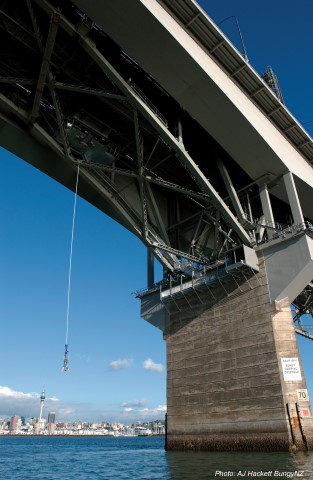 While bungy jumping, Mike was seated in a harness, not strapped in by the ankles as normally bungy jumping is done.
Mike's wife and family were there to support him alongside the team of AJ Hackett Bungy who are pioneers and icon of bungy jumping in New Zealand and also operate this Bridge site.
Mike Heard enjoys most adventure sports, including skydiving, rock climbing, scuba diving and parasailing. "I enjoy putting myself outside my comfort zone and to me bungy is about overcoming barriers and challenging myself", he is quoted to have said.
Bungy is a very popular adventure for visitors to New Zealand. There are a variety of options and picturesque locales available to suit most people.
You can opt to leap out over the Waitamata Harbour from the Auckland Harbour Bridge or if you are a strong hearted person, you could jump from New Zealand's highest bungy, a height of 134 metres above the Nevis River in Queenstown.
But bungy jump, which can be once-in-a-lifetime experience, could be beyond reach of some. The Auckland Harbour Bridge jump costs approx. IRS 7120 (NZ$160),but is still worth every rupee and should not be missed at any cost.
— Gurbir is a New Zealand-based feature writer & journalist, [email protected]