Expanded Mohali Office, equipped to meet the demand for elevators & escalators in Punjab, Haryana, Chandigarh, Himachal and J&K. Augmented infrastructure &resources to enhance service experience for our Customers and move closer to them.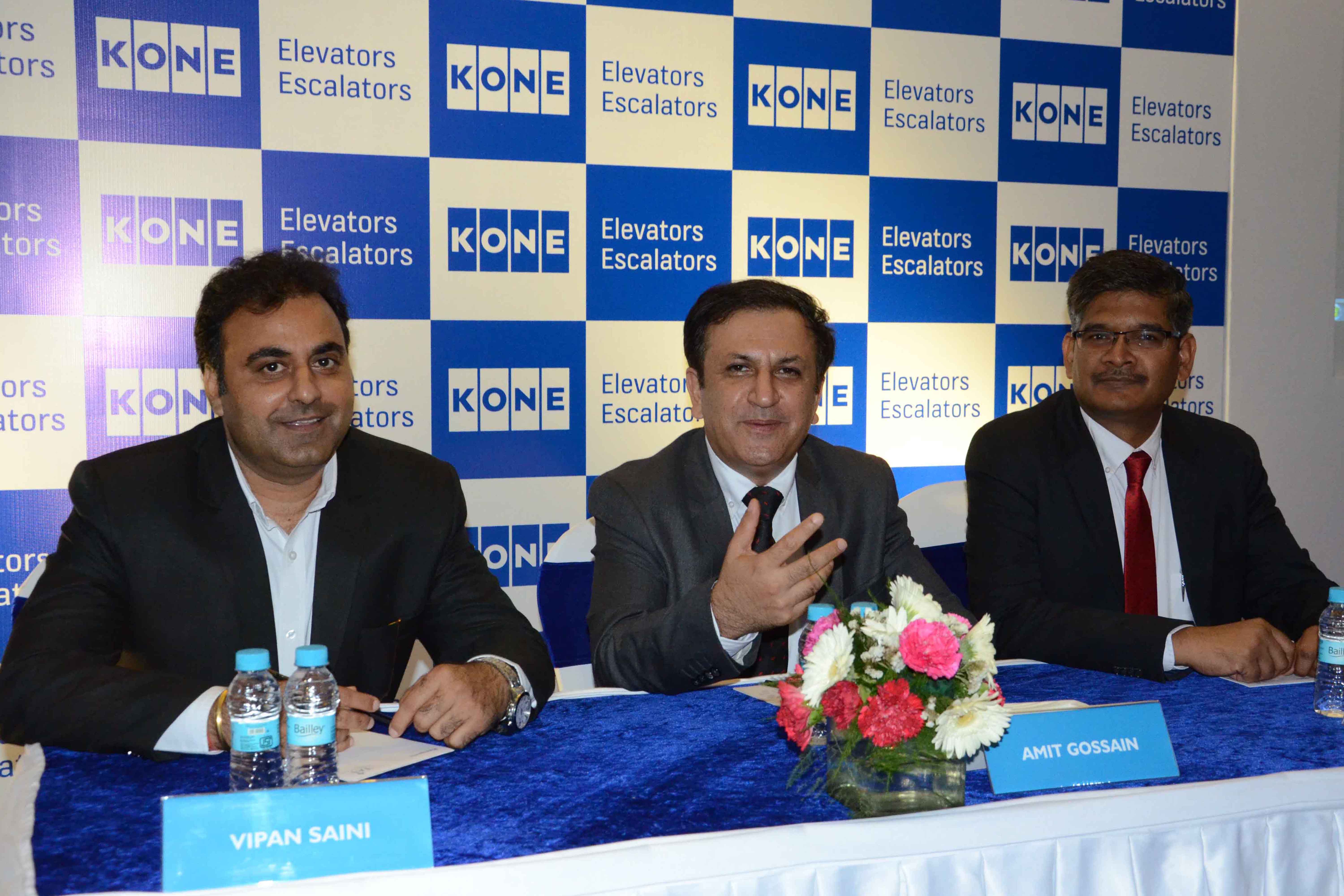 KONE India, a leading Elevator & Escalator company in the country, today celebrated the Grand Opening of its newly designed expanded branch office in Mohali, Punjab. The Mohali office aims to provide KONE customers with an excellent experience for all their equipment needs and requirements, be it for Sales, Installation, Service, Spare Parts, AMC or Modernisation. The Mohali office is easily accessible and has the capacity to serve customers within Punjab and its neighbouring states -Haryana, Himachal, J&K and union territory – Chandigarh.
Amit Gossain, Managing Director, KONE India on the occasion said, "We are committed to expanding our reach in India and bringing in our world-class sustainable People Flow™ solutions directly to our customers. Our innovative and eco-efficient Elevator & Escalator solutions are designed aesthetically that appeal to our end-user and can be easily customised to integrate with customer's requirement.The office in Mohali has been set-up in accordance with our strategy to "Win with Customers" and penetrate deeper in the market and ensure a stronger customer connect in the Northern Region."
The Mohali office will house a dedicated team in sales, service & installation with a headcount of more than 100 trained, competent staff employed directly and many indirectly through suppliers and  subcontractors to assist the customers. The company is geared to invest in its people development and continues to hire qualified, and a well-trained team of Sales & Service engineers and technicians at all levels and regions. In its bid to strengthen customer relationships, the company will be directly taking new sales orders from customers via a dedicated sales team.
"Safety & Quality are a top priority at KONE. One great Value add is the Comprehensive Test for Ride Comfort, which is now conducted on every KONE Elevator before handover – this is a unique service offered by KONE in the Elevator Industry; an effort towards our vision to deliver the best user experience", Gossain further added.
KONE is a Pioneer in Eco-efficiency within its Industry. The company recently introduced its New Elevator offering – KONE U MONOSPACE® and KONE U MINISPACE™ for the mid-range segment that are up to 35 percent more Energy Efficient than its earlier Elevators. KONE's India Technology and Engineering Centre (ITEC) in Chennai, caters to requirements both for the Indian and global markets. With ITEC, the company has tapped into the potential of providing technologically advanced solutions for the urban Indian cities.
Last year, KONE entered into an agreement with IBM, aimed to help KONE harness the potential of digitalization and innovate New Solutions. Using IBM's Watson IoT Cloud Platform, KONE aims to improve and integrate existing service operations around the world.