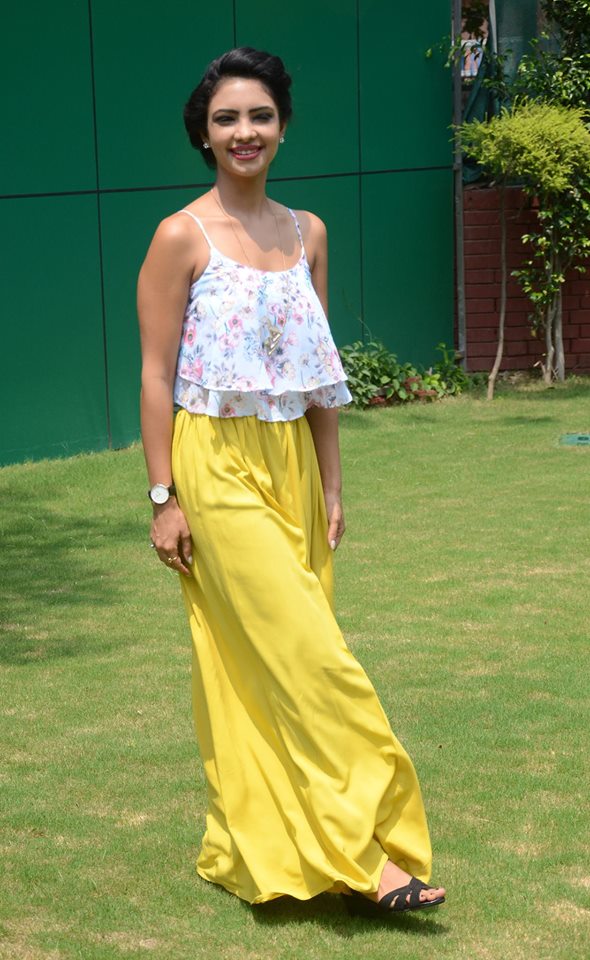 NewZNew (Chandigarh) : Life OK launched its ambitious magnum opus – Nagarjun…Ek Yoddha produced by Beyond Dreams Entertainment Pvt Ltd on 30th May, 2016. The show was received very well by one and all for its storyline, star cast and the creative plot, rooted strongly in Indian mythology which brought alive a story from the past in the present times.
The show derives its storyline from Mahabharata. Not many know that the Naagas played a very important role at various junctures in the Mahabharata. A war was started between Prithvilok and Naaglok when Arjun burnt down the forests of Khandava-prastha and destroyed the snake king Takshaka's family and kingdom. That story of revenge continues to our times. While Arjun is played by Anshuman Malhotra, the role of Takshaka's right hand, Astika is played by Nikitin Dheer and with these two playing the hero and the anti-hero respectively, the audience can expect a whole lot of drama and action.
Pooja Banerjee plays the love interest of Arjun and brings forth a romantic angle in the storyline. The makers have also included a love triangle between Arjun, Noorie and Rajbir, played by Mrunal Jain to add more drama. In a show, which is all about the battle between naglok and prithvilog, Noorie's character adds a dash of romance and emotions to the show, which is otherwise full of adventure, drama and action.
Pooja Banerjee who plays the role of Noorie said,"I have always done a different show, which does not have a typical daily soap content. Nagarjun – Ek Yoddha fit the bill perfectly of a totally different and original show, which has all the components of adventure, drama, romance, action and a nice story line. Be it the star cast, the team of directors, writers and Director of Photography or even the VFX used is all very top notch. The team has worked very hard to make Nagarjun – EkYoddha and and it feels good to be appreciated with all the love from the viewers".
The show also features other talented actors such as Keerti Nagpure, Nawab Shah, Shruti Ulfat, Mrunal Jain, Chetan Hansraj and Manish Wadhwa hence one can only expect stellar performances from each of the actors.While the concept of the show is larger than life, so is the production and intellectual value of it. The series has brought some of the finest artists from both Bollywood and the Indian Television industry together. Nagarjun…EkYoddha is backed up by an influential team of writers, music composer, and producer. To begin with, the show had been written by Robin Bhatt along with Akash Khurana. The writers have also given us our first Indian superhero Krrish. The sets have been designed by Nitin Desai whereas the soundtrack has been composed by Jeet Gannguli and sung by Jubin Nautiyal and Siddharath Mahadevan
Catch this magnum opus every Monday to Friday 9pm only on Life OK