Chandigarh: UK-based Indian origin businessman Lord Diljit Rana has shown keen interest in investing in various sectors, particularly education and sports, in Punjab, with focus on setting up a Centre of Excellence for Education and Sports in his native village of Sanghol, Fatehgarh Sahib, for the benefit of rural children.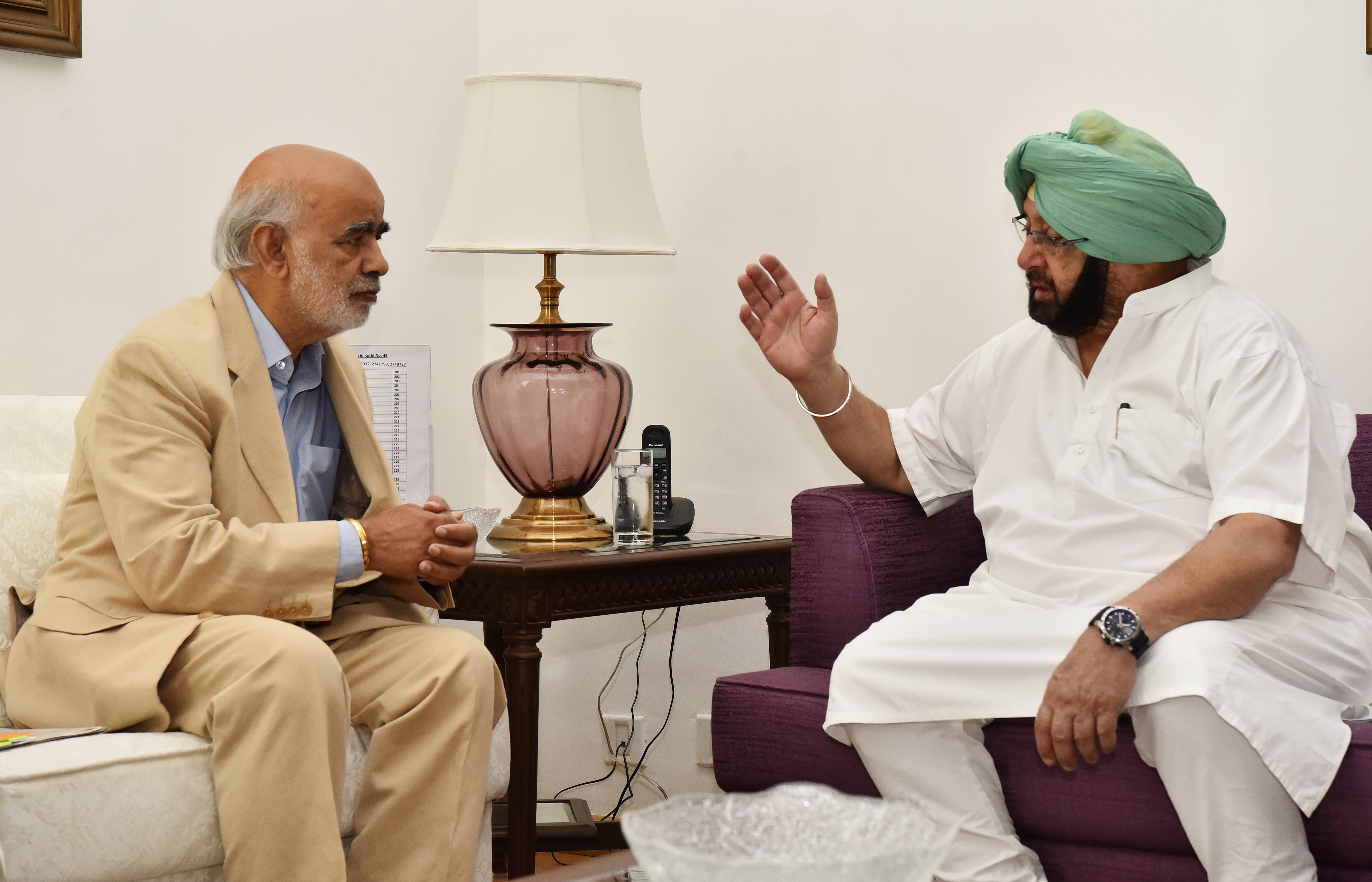 Lord Diljit, Honorary Consul of India, Northern Ireland, called upon Chief Minister Captain Amarinder Singh and extended support for promotion of education and sports in the state.
A leading property developer and hotelier, Lord Diljit proposed the Centre of Excellence in Sports and Education to enable the holistic personality development of youth in the state.
He apprised Captain Amarinder that they had already set up a football academy of international standards in collaboration with Southall Football Club at Sanghol, to groom the budding players for national as well as international football championships.
International coaches would be drawn from other countries for training of local coaches, and the youth would be provided international exposure through matches with foreign teams, he said.
Lord Diljit also stressed the need to preserve the heritage sites across the state, to which the Chief Minister said his government had already initiated a massive restoration plan to preserve such sites, especially the Qilla Mubarak in Patiala and the Gobindgarh Fort at Amritsar, besides the Punjab State War Heroes Memorial and Museum, which had already been dedicated to nation at the holy city.
Chief Minister told the visiting delegate that his government planned to restore all old forts across the state and convert these into destination properties and heritage hotels in collaboration with the private sector. Heritage tourism would be promoted in a big way by his government, said Captain Amarinder.
Lord Diljit proposed the establishment of a university in the state. He also raised the issue of unpaid SC student scholarships pending for the last two years under the previous regime, which the Chief Minister assured would be expeditiously released by his government.
Chief Minister, who was accompanied by his Media Advisor Raveen Thukral, underlined the need to encourage youth to take part in sports from the school level.
Meanwhile, the executive trustee of Cordia education institutions, Urmil Verma informed the Chief Minister that their institute was imparting quality education in 22 disciplines to enable our youth to compete with their peers at the international level.