Congress has lost its confidence and MC polls will be one-sided in favour of BJP: Sanjay Tandon
newznew (Chandigarh) : Chandigarh Congress got another blow today as senior Congress leaders joined the Bharatiya Janata Party (BJP). The joining took place in the presence of Sanjay Tandon, Chandigarh State BJP President at BJP office (Kamlam) in Sector 33 here today.
In another joining, Ravinder Singh Tyagi, General Secretary, District Congress Committee and also the President, Bihar Dinkar Sewa Samiti joined the BJP in the presence of Sanjay Tandon, Chandigarh State BJP President, Shakti Prakash Devshali, Candidate ward number 20, Ravinder Pathania, Media In-charge Chandigarh BJP, Ashok Yadav, Meghraj Verma, Ram Shukal, Pankaj and other party  workers.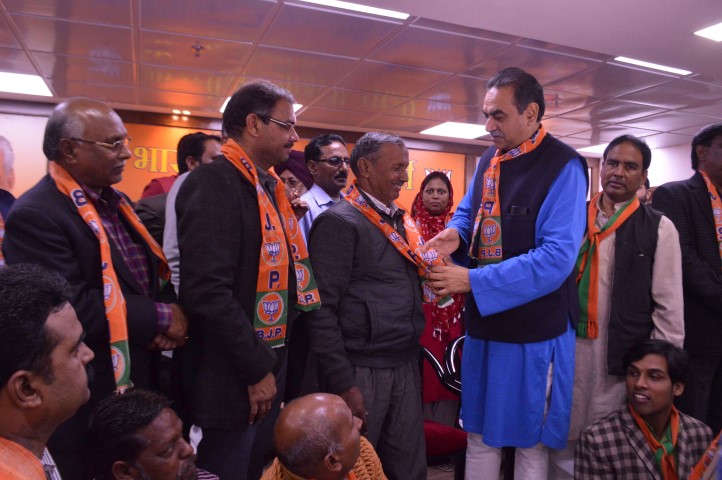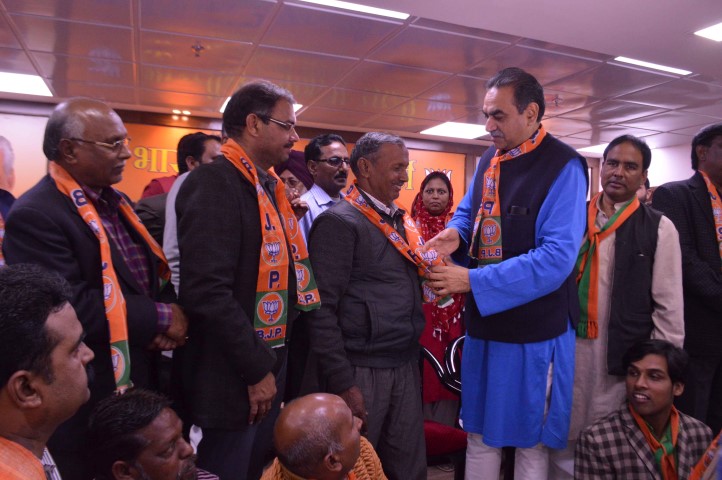 Sanjay Tandon, BJP Chandigarh State President while welcoming the leaders said their joining will further strengthen the party. He said with so many Congress workers joining BJP shows that Congress leaders have lost its confidence.
Taking on the Congress over terming BJP's Vision Document as a pack of lies, he said they should come face to face and explain how achievements mentioned in the vision document are being termed as fake. He also referred to Congress' claim that the works completed by the BJP were conceptualized during Congress regime, but they have nothing in black and white to prove it. "Congress has not been able to settle their internal differences and it only brings out that MC election will be a one-sided affair and BJP is all set to sweep the elections", he added.
Among others who joined included, Hira Lal Kundra, Congress Block President (Block number 11, ward number 23) along with senior leaders of the Congress Committee, Urban-2 including Daulat Ram, Secretary, Madan Thakur, Secretary, Gautam Gangotay, Gen. Secretary, V.N. Tiwari, Vice President, Karam Chand Sood, Ex- Vice President, and  Ram Saroop, Vice President joined the party. Also members of the Block Congress Committee including Sanjay Kumar, Vice President, Mukesh Kundra, Secretary, Nanak Chand, Cashier, Sunny Kumar, Press Secretary, Amrinder Singh, Secretary, Suresh Kumar, Secretary, Jaswant Singh, Active Congress Member, Khem Chand, Vice President, Satpal, member, Piyush Thakur, Secretary and Gurdeep Singh, an Active congress member became a part of the BJP family and extended their support to the party with more than 200 supporters in the presence of Sanjay Tandon, Satyawan Shera and other senior BJP workers.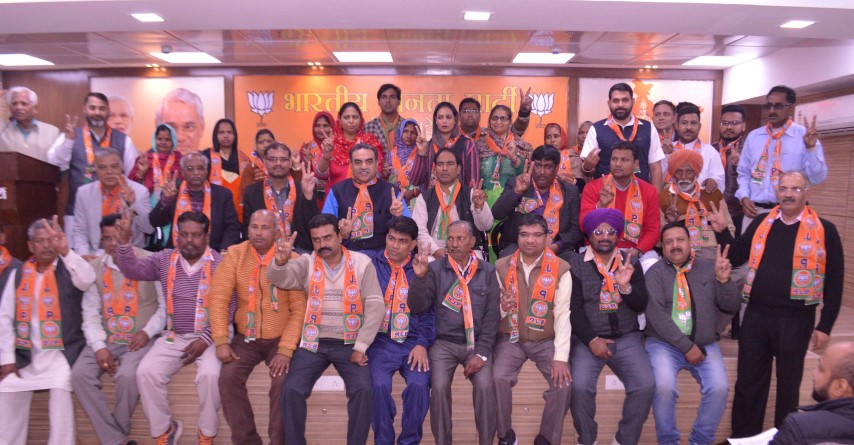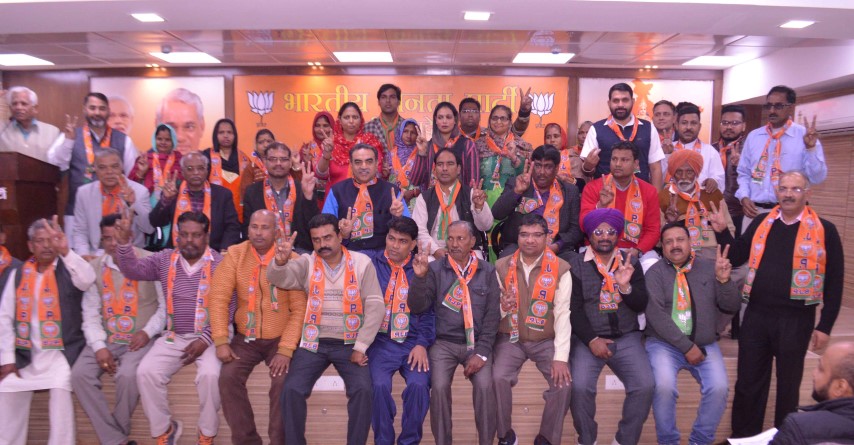 Joining of Congress leaders and party workers in such a large number clearly points out that the Congress party members are disappointed by the functioning of the party.
Advocate Hira Lal Kundra, President Block 11 Congress Committee who joined BJP today had worked for Congress for more than two decades. Kundra said, "Congress is not a political party with ethics and is a private company being administered by Congress leader Pawan Kumar Bansal, his family and his aides."
He said Kamlesh, the Congress candidate was involved in numerous illegal activities was given a ticket for the upcoming MCC elections. Kundra said, "Congress party's 11-member elections committee is mere a mirage to make the election process appear transparent whereas the selection process happens at Bansal's house in sector 28."
Kundra also brought to the notice that how Kamlesh, during her tenure, misused her position. He said, "During October 2012 till January 2014 almost 60 centres of the Samaj Kalyan Board were functional in Chandigarh but at the moment only 4 centers are operational. It is all because she used to pressurize the NGOs for her commission in the fund that was allotted to these NGOs by the government. Disgruntled with her such demands the NGOs surrendered and shut down the centers."