Mercedes-Benz inaugurates two first-ever luxury car outlets in Jodhpur and Hubballi : India's largest luxury car manufacturer Mercedes-Benz, today inaugurated two state-of-the-art luxury dealerships in Jodhpur and Hubballi in one day. With this, Mercedes boasts of 96 outlets in 47 cities, the largest by any luxury car manufacturer in India.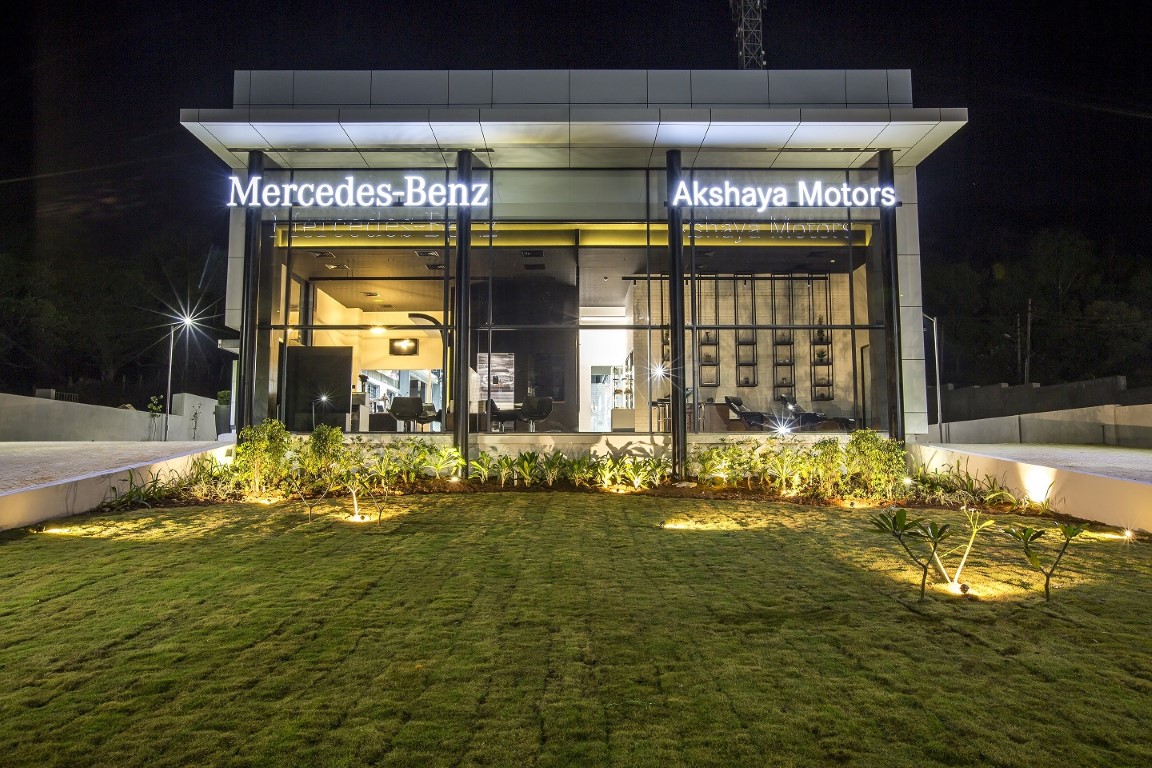 Mercedes-Benz launched its world-class 3S dealership in Jodhpur and a state-of-the-art service facility in Hubballi. Both the outlets are the first-ever luxury dealerships in the city of Jodhpur and Hubbali, serving as a one-stop-shop solution for customer requirements.
The dealership at Jodhpur was inaugurated by Martin Schwenk, Managing Director & CEO, Mercedes-Benz India and the service facility in Hubballi was inaugurated by Mr. Ashish Salvi, General Manager, Customer Services-Operations and Marketing.
Speaking on this special occasion, Martin Schwenk, Managing Director & CEO, Mercedes-Benz India said, "At Mercedes-Benz India, it is our endeavor to bring the brand as close as possible to our customers. Jodhpur has emerged as one of the key markets for us and there has been a growing demand for luxury cars in this market. With this luxurious 3S dealership, we are deepening our commitment and providing 'modern luxury' in its truest form to our customers. With this launch, our aim is to provide world-class service to our discerning customers in Jodhpur and set the benchmark in overall vehicle ownership experience."
Santosh Iyer, Vice President – Customer Service, Retail Training and Corporate Affairs, Mercedes-Benz India said, "Mercedes-Benz has set a high benchmark in offering overall vehicle ownership experience to customers beyond the established metros. As a commercial hub and the second largest metropolis in the state of Karnataka, Hubballi is a high-potential market with significant concentration of Mercedes-Benz vehicles. As a part of our "Go to Customer" strategy, we want to be close to our customers and the inauguration of this first-ever luxury service facility at Hubbali is a reaffirmation of our commitment to the customers and the market. South India remains one of our key markets and will witness continued network expansion and focused growth. This is the eighth service outlet in South India in the last 15 months.  Our aim is to remain the 'Mercedes of Service' and this expansion is a step in the right direction."
T&T Motors and Akshaya Motors are the new luxury destinations in Jodhpur and Hubballi respectively
With 96 outlets in 47 cities, Mercedes-Benz has the largest network strength amidst luxury car makers in India
About the Jodhpur Dealership
First-ever luxury car dealership in Jodhpur, Rajasthan | Inaugurated with T&T Motors, the 3S showroom is spread across 10,500 sq. ft. with an investment of 5 crores | It includes 3 car display and 4 dedicated service bays | 20 + professionally trained staff to ensure personalized experience | It will cater to neighboring districts of Pali, Sirohi, Jalore, Sanchore, Barmer, Jaisalmer and Nagaur
About Hubballi Service Facility
This is the first-ever luxury car service facility in the city| It is spread across 5500 sq. ft. hosting 5 dedicated service bays for preventive maintenance and repair | The facility is built with an investment of INR 3 crores | It can service over 1000 cars in a year with 30 trained professionals | The facility will also cater to nearby towns of Belgaum, Hosapete and Ballari
For more details: Website: www.mercedes-benz.co.in