NewZNew (Chandigarh) : Microsoft rolled out two new smartphones, Microsoft Lumia 640XL Dual SIM and Microsoft Lumia 640Dual SIM in India, giving consumers greater flexibility and freedom to choose when and where they get things done.Both devices offer the seamless integration of Lumia essentials with a choice of screen sizes and camera capabilities and Microsoft services, to offer incredible productivity, keeping you prepared for anything — for work, at home and on the go.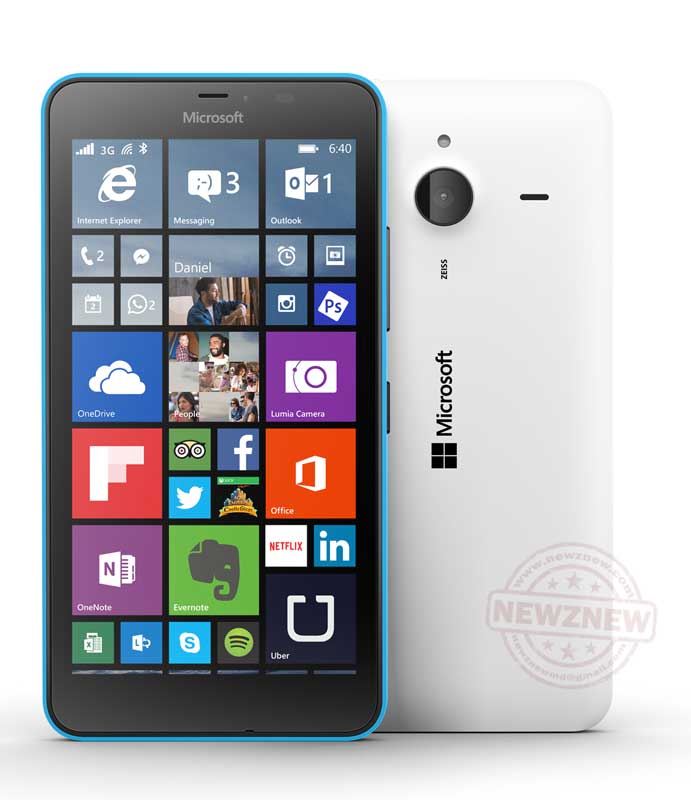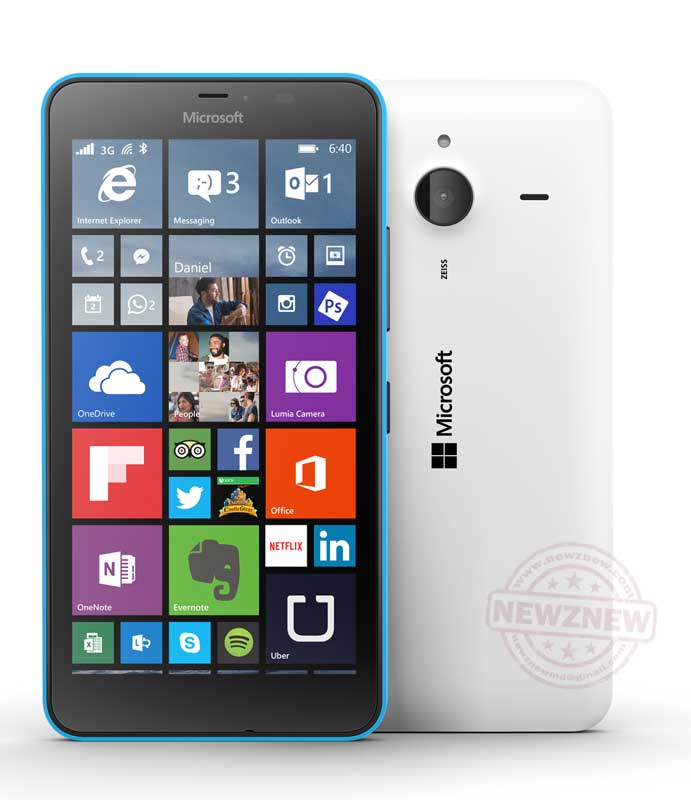 Lumia 640 XL and Lumia 640, both upgradable to Windows 10 when it becomes available later this year, come armed with the latest version of Windows Phone 8.1with the Lumia Denim update. With the 12 month Office 365 Personal subscription offer, these deviceswill redefine productivity and with free OneDrive storage, those important documents are always within reach too.
Speaking at the launch, Ravi Kunwar, Director –North, Microsoft Mobile Devices said,"Consumers today are constantly looking for a device to bring them more flexibility to switch easily between work and play. The Lumia 640 XL and Lumia 640 are the perfect devices that are enablers of productivity, busting the 9 to 5 myth by letting you achieve more, on your own terms. Packed with Microsoft services and experiences along with the exclusive Office 365 personal subscription offer, the Lumia 640 and Lumia 640 XL are well positioned to help us get back some of our scarcest commodity, time!"
Lumia 640 XL and Lumia 640 feature the very best of Microsoft's services to help people accomplish more on the go – right out of the box.
Access, edit and share Word, Excel and PowerPoint documents and OneNote notebooks wherever you are, with the pre-installed Office suite
Connect with work and personal e-mail while on the go, with Microsoft Outlook built-in
Switch seamlessly between voice and video calls with built-in Skype integration and the front-facing wide angle cameras on Lumia 640 and Lumia 640 XL
Smoothly and quickly access important documents or run all of your favorite websites, apps and games, thanks to the onboard 1GB of memoryand powerful quad core Qualcomm Snapdragon processor.
Enjoy photos and videos on a crisp HD display– either 5" on Lumia 640 or 5.7" on Lumia 640 XL.
Power through the work day, thanks to a long-lasting battery – 2500 mAh for Lumia 640 and 3000 mAh for Lumia 640 XL.
Capture detail rich photos, thanks to the 8 MP camera on Lumia 640 or 13 MP camera with ZEISS optics on Lumia 640 XL. Both feature LED flashand Lumia Camera software right out of the box.
Keep up-to-date on the most important information with Glance Screen, which comes out of the box on both Lumia 640 and Lumia 640 XL.
Comes with the latest version of Windows Phone 8.1and the Lumia Denim update, complete with one-swipe Action Center, Word Flow and Live Folders.
Both Lumia 640 and Lumia 640 XL will be available in dual SIM 3G variants.
The India offer for Lumia 640XL and Lumia 640
On every purchase of the new Lumia 640 XL and Lumia 640, consumers will get a 12 monthOffice 365 Personal subscription worth INR 3,299/- as a limited time offer redeemable between April to June, 2015 which also includes a massive 1 Terabyte of OneDrive storage. This offer will give you access to Office365 across 1 PC or Mac, and 1 tablet like a Windows tablet, iPad® or Android tablet, plus easy access on 1 smartphone.
Adding another exciting offer for consumers on the Lumia 640 XL, Mobikwik,theonline wallet will offer a recharge cashback worth INR 1000, redeemable with a minimum recharge of INR 200 per month for five months. Olacabs, the popular and smart cab service, will offer a cashbackworthINR 800 on Ola money rechargeswhere consumers will get INR 200 cashbackper recharge for the first four recharges of INR 500 or higher.
On Lumia 640 being made available to consumers exclusively on Flipkart, Amitesh Jha, VP, Retail – Flipkart said, "We are excited to announce the exclusive launch of Microsoft Lumia 640 on Flipkart. Known for introducing innovative technology products in the Indian market, this new-age phone from Microsoft will offer a whole new proposition for our tech savvy customers. An extension of our smartphone category, we are positive that this product will sync well with the current customer needs."
The Lumia 640 XL will be available across channels at a best buy price of INR 15,799/-and Lumia 640 will be available exclusively on Flipkart at the best buy price of INR 11,999/-, both starting 7th April, 2015.