Pink Brigade of Nari Jagriti Manch today organised an awareness campaign to encourage women to wear helmets for their safety. During the campaign 200 helmets were distributed to women and appeal was made to them to wear helmets for their safety.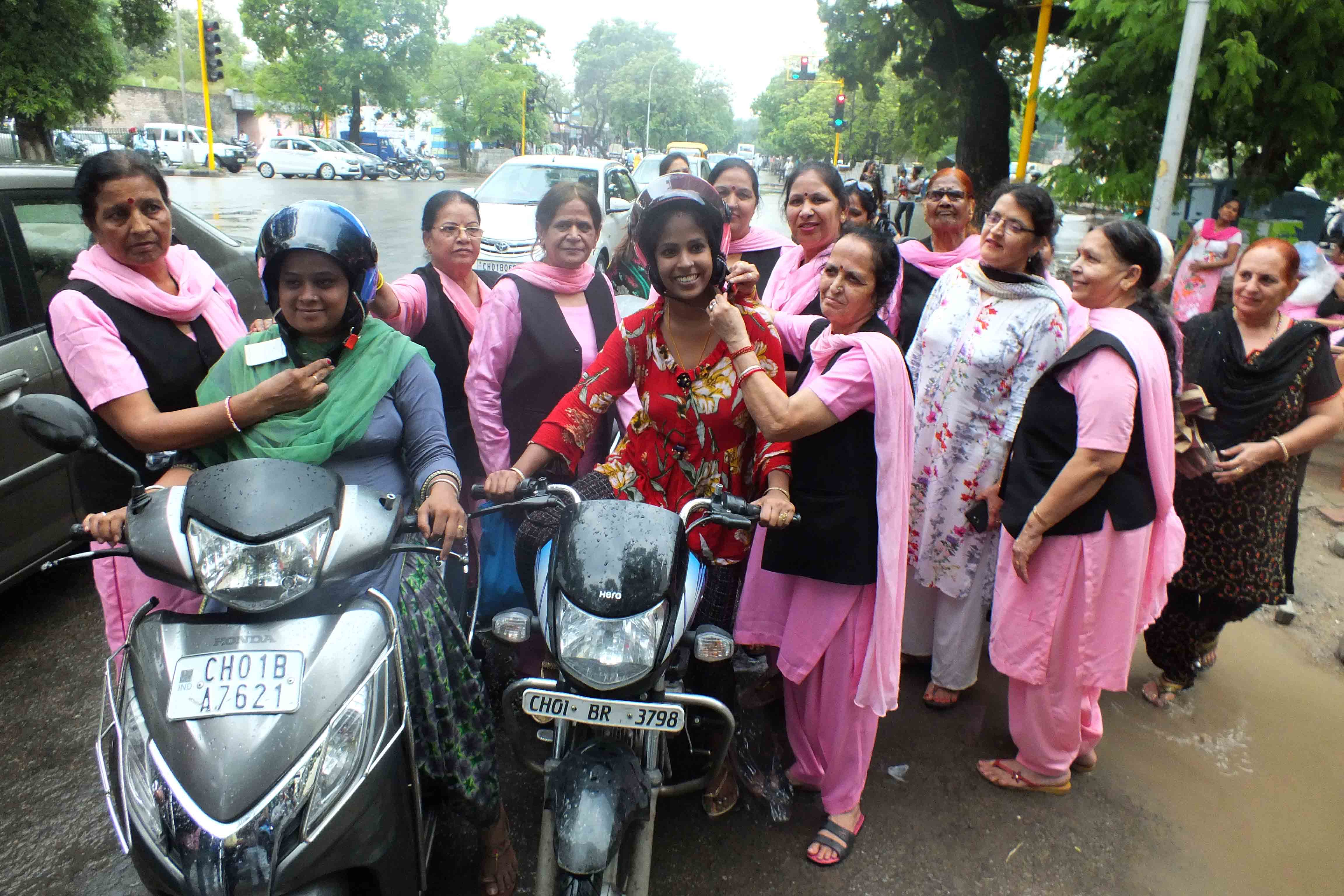 The campaign was headed by Neena Tiwari, president of the Manch, along with others including Ranju Grover, Prem Lata, Pal Sharma. Sudarshan Thakkar and other members.
The Manch president Tiwari spoke to women without helmets and asked them to wear helmets. Women were told that accidents can take place anywhere and it was important to save themselves from head injuries by wearing helmets. They were also made aware through posters.