~Where friendships are tested, where rivalries breed, where talent is the only God; Warrior High – The place where warriors are born~
~Show to go on air on 16th February at 7 PM, to be aired from

Monday

to

Friday

~
NewZNew (Chandigarh) : Riding high on the spectacular success of MTV Kaisi Yeh Yaarian, a show that captured the imagination of the youth across the country, MTV, the iconic youth brand, is back with yet another fascinating drama series. Exploring the world of boarding school where students from backgrounds vastly diverse from each other come together to fight for their dreams is MTV's newest show – MTV Warrior High. The show will take a look at the lives of students, of a prestigious and elite boarding school 'Warrior High' where dreams take flight and the passion to achieve wins over all odds. Produced by Lost Boy Productions, MTV Warrior High goes on air on 16th February and will be aired every Monday to Friday at 7PM only on MTV.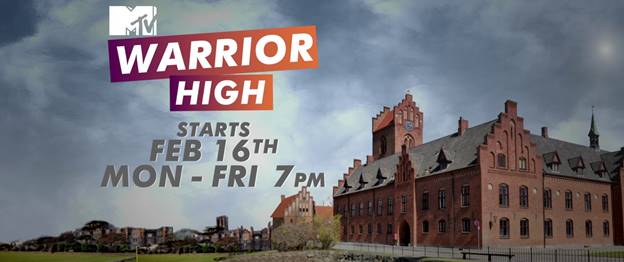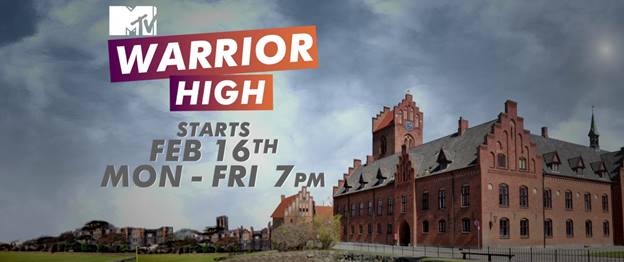 The new show delves deeper into the lives of students of Warrior High, a school legendary for producing the country's most graceful dancers and most vicious boxers. This is a show where instead of the premise of the show being who will hook up with whom, the premise is who will become what. Here love is war, dreams can kill, and tomorrow is always a bigger fight than yesterday. For the true Warrior, the only question is not "if", but "when". Thrown in the mix are new students Siyali, Utkarsh and Niti played by newcomer Sanaya Pethawala, Anshuman Malhotra of Haider fame and well known TV actress Juhi Aslam. These are three orphans who grew up together in a strict Christian orphanage and now find themselves invited to study at Warrior High as part of a scholarship program, and their lives literally change overnight. To add to it, there's Abhishek played by actor Ashwini Kaul, the golden boy and a champion boxer and Parth played by newcomer Lakshya Lalwani, the dark horse – volatile, enigmatic, brimming with angst.
For the new entrants, Warrior High is everything, a new beginning, a chance to wipe the slate clean, as if their troubled pasts never happened. But the old guard is threatened by these new contenders. Clearly, Warrior is more than a school. It is an idea, a dream, a discipline. And no one exemplifies this idea more than Anwesha, Headmistress and Guiding Light of Warrior High, essayed by veteran actress Suhasini Mulay. The show also stars popular TV actress Anupriya in a key role.
Throwing light on the show, Aditya Swamy, EVP and Business Head, MTV said, "We have always built our content around bold and progressive themes that are based on the deep insights that we are continuously mining. Add powerful storytelling to it and you have MTV Warrior High. Self-discovery is a powerful theme with the youth and this show represents that journey. Entertaining, edgy and heroic, this new drama series will KILL BORING every single day as the gates to Warrior High open on February 16."
Warrior high has always been more than a school – it's been a home to those who had no hope, a fiery playground of dreams and passions. Yet, the competition gets stiffer every year as new warriors are anointed, the old dethroned. With so much at stake, and so many contenders, will their dreams consume them? Or will they get a shot at a normal life? Will they get time for love? To find out, tune in to the newest offering from MTV – MTV Warrior High.
Boxing. Dancing. Competition. Dreams. Love? Tune in to the exciting world of MTV Warrior High from February 16 at 7 pm!