National Bulk Handling CorporationPvt. Ltd. (NBHC)bags Businessworld CIO Award in "BEST MOBILITY PROJECT"in a ceremony held at Mumbai. NBHC is India's leading provider of integrated commodity and collateral management and other allied services, viz. warehousing, procurement& supply chain, quality assaying & certification, pest management, audit & surveillance etc. and is known for using the best technology practise for its work channel.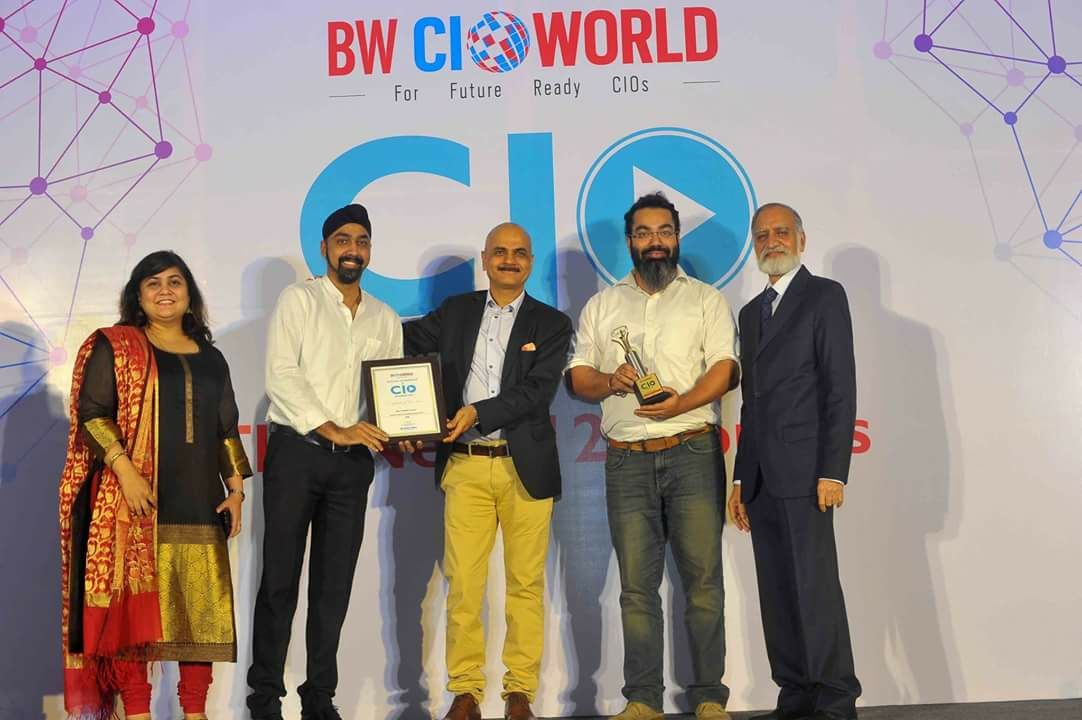 NBHC has developed an innovative app that is used by field supervisors who remains our 'feet on street', to digitize inward and outward movement of goods. This procedure was earlier done manually and was a tedious and elongated process. This innovation by NBHC has reduced the overall turnaround time facilitating the business process.  This is one of the many effective projects being run in the IT division of NBHC.
The Award was presented to NBHC in recognition of the company's best innovative practices, implemented with the latest technology and supported by value-added services in warehousing, transportation, distribution and tracking. NBHC's integrated approach with state-of-the-art logistics solutions providing seamless control of commodity product movements was the reason it receiving the award.
Poised as India's one of the prestigious and highly acclaimed recognition in technology space, Businessworld CIO Awards acknowledges the people who significantly contribute to the digital transformation of their respective organizations – the people who lead the change and make an impact, be it technology leaders or functional heads. These awards and recognition are for projects that have been executed and implemented over the last 18 months.
Speaking on this occasion, Mr. Maninder Singh Juneja – MD & CEO, NBHC said, ""We are extremely glad to receive this award and it is in recognition of our continued commitment to use technology to bring better quality, faster service, proximity and delight to our customers. NBHC is committed to contributing to India's agricultural growth, and this award reinforces our pledge towards bringing innovation in the space."
The newly developed App provides real-time information by capturing inward transactions from the point of activity and immediately hits the server with updated details.  Information on dashboard enables team to track real-time movement of the entry leading to a decreased turn-around-time, thereby encouraging a paperless environment.