The National Disaster Response Force (NDRF) imparted training to NCC cadets on how to conduct themselves during time of natural calamities like earthquakes. The one-day training workshop was organised by team of No. 7 NDRF Bn at the ongoing Annual Training Camp of No. 1 Chandigarh Air Sqn NCC on 8 Jan.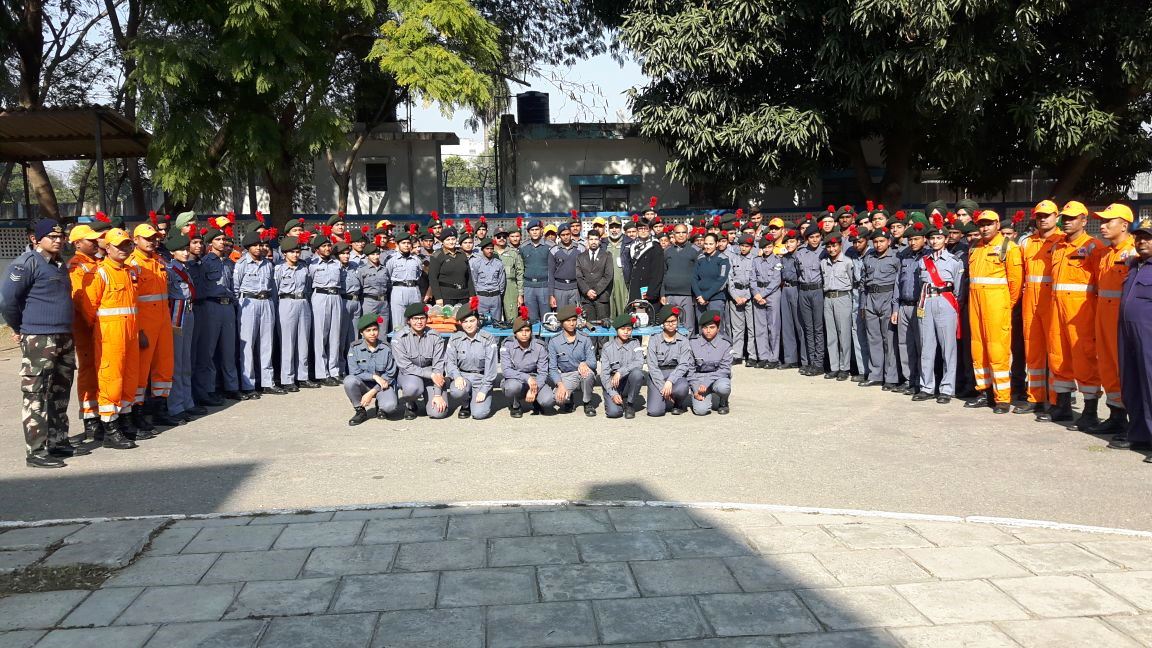 "Natural disasters are inevitable but the damage can be mitigated with awareness and training. This training is helpful in the manner that it teaches the life-saving practices useful in times of calamities," said Sub Inspector Dharmendra Singh of 7 NDRF Battalion.
The cadets were trained about first aid, management against various types of injuries, conducting search for missing during demolition of a building and protection under such condition. They were also told in detail about the safeguards to be adopted at the time of earthquakes, said Wing Commander M R Pandeya, CO Airwing NCC Chandigarh.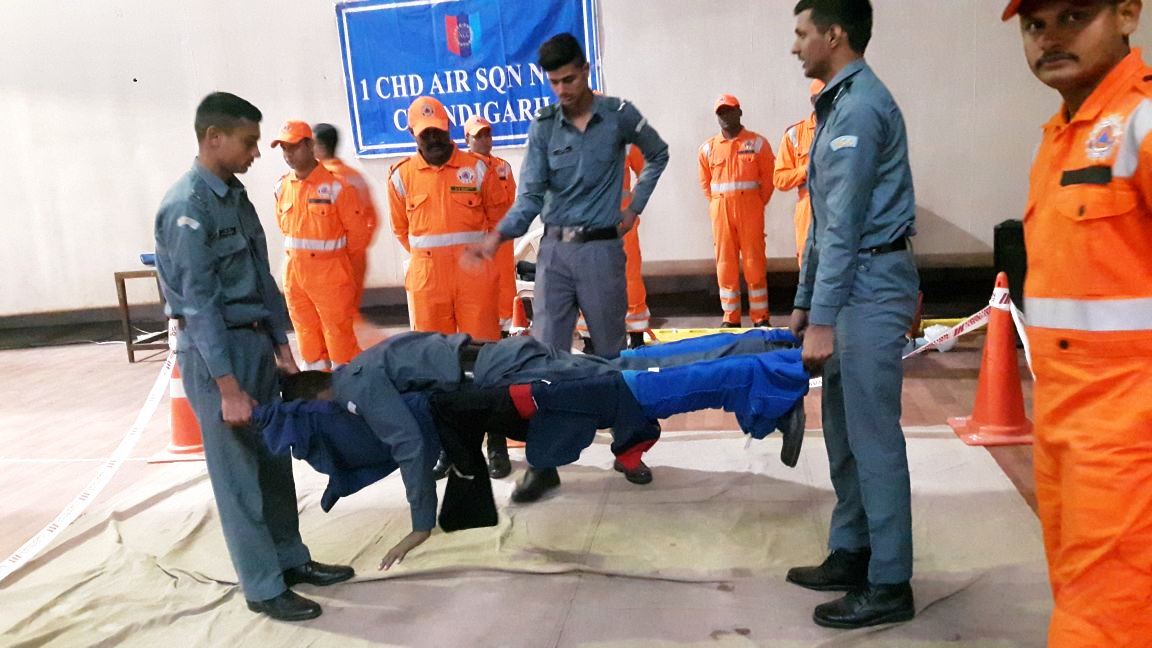 The cadets are trained with an aim that these young Air NCC warriors will spread safeguards for citizens during time of natural calamities. such awareness programmes are significant so that young boys and girls can learn about ways to protect themselves and others in event of a natural disaster."said Major Neelam Thakur, Training Officer, NCC Group HQ Chandigarh.