Nickelodeon Kids Choice Awards 2018 – Motu and Patlu visit Chandigarh : Most awaited awards of the year – Nickelodeon Kids Choice Awards 2018, is back, bigger than ever! It is all set to come to life on 13th December 2018 in Mumbai.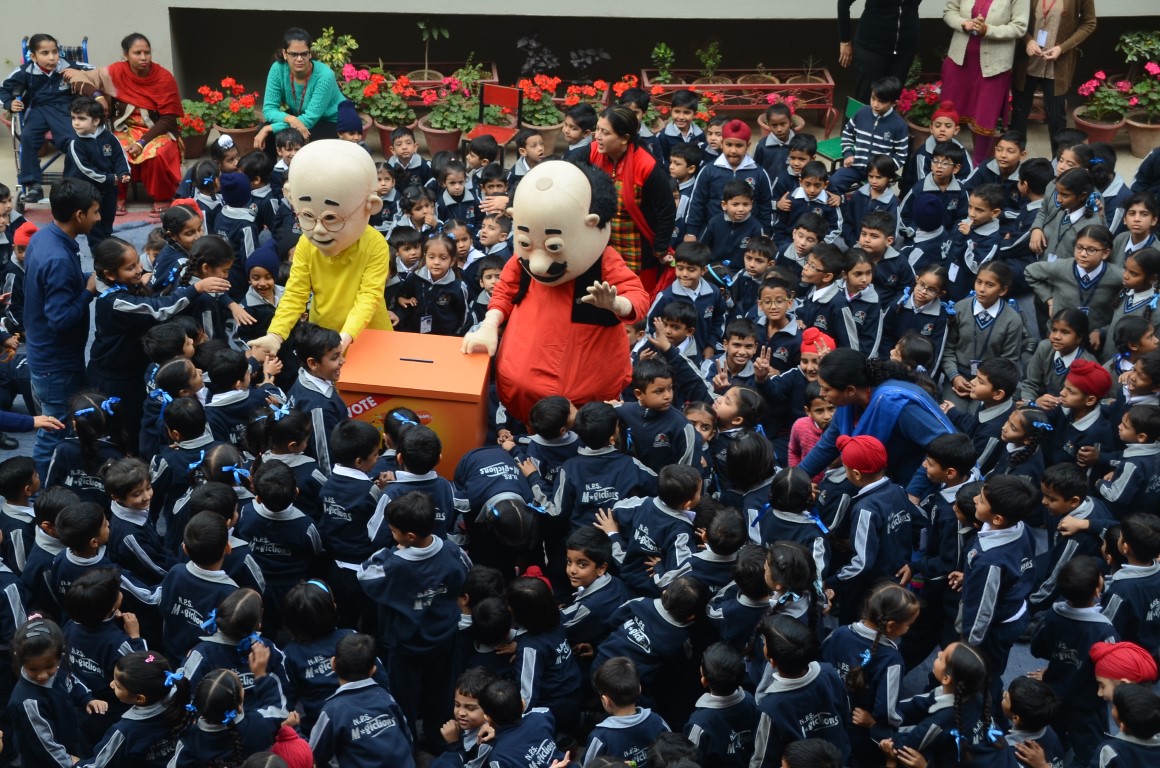 As Kids' Choice Awards is India's only award show wherein the kids get to choose their favourite in each category, kids favorite duo Motu and Patlu visits The New Public School in Sector 18  Chandigarh to encourage kids to vote actively and select the best in entertainment.
The kids enjoyed and had an experience of a lifetime playing games and getting pictures clicked with Motu and Patlu. Merry making activities with the kids, smiles all around and Motu and Patlu's entertaining presence, was indeed a treat to witness.