In the world of spirituality and astrology, there are many people and figures who leave a significant impact on the people related to their field. Astrology is a stream in which people not only get attached to you because of work but also emotionally. People put a lot of trust and faith on their astrologer. As a result of this, some people create a distinct identity in this field as well as a special position in the lives of their fans. Indian astrologer Ritu Singh is also one of those important figures in the field of Astrology.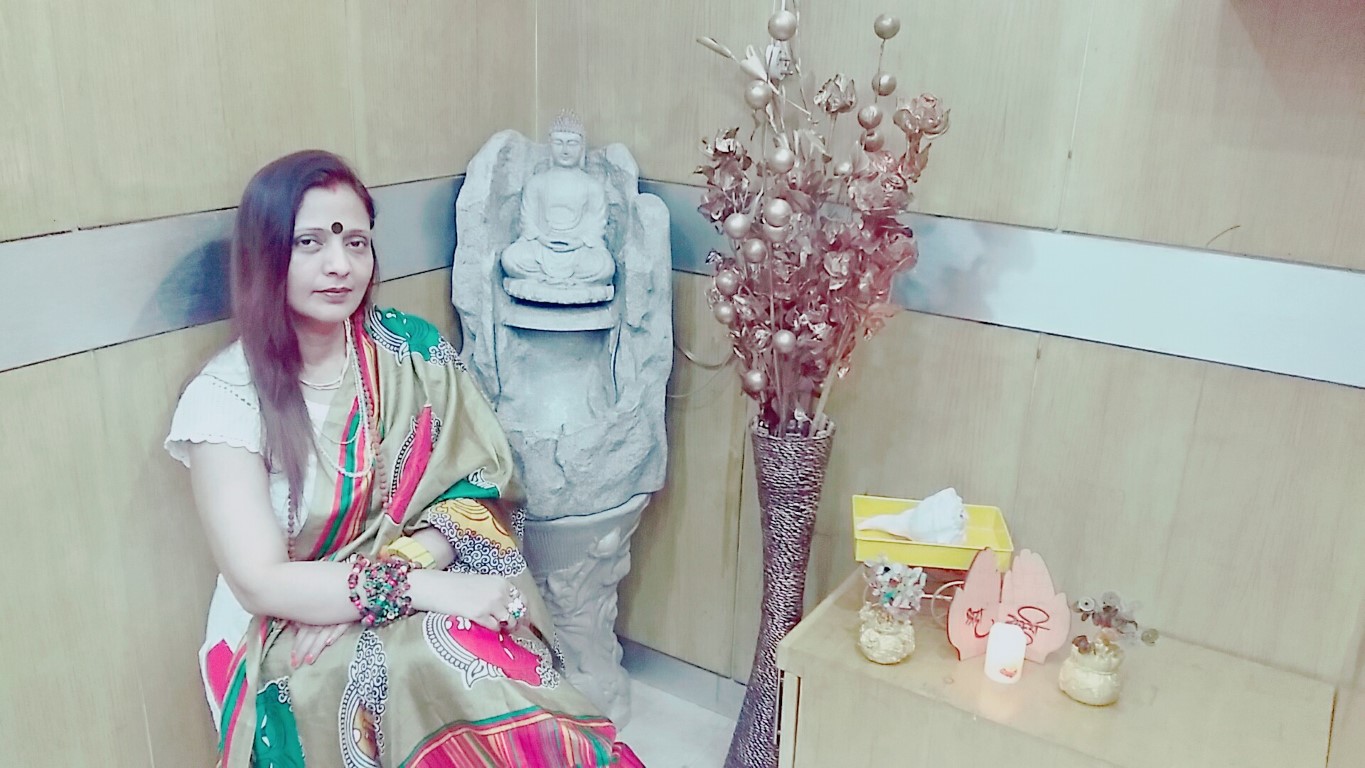 The achievements of astrologer Ritu Singh, one of the most famous astrologers in India (getting honoured with International Spirituality figure Award) is a topic of discussion in her friends and colleagues. On one side she closely studies the horoscope of people who come to her with a lot of hope and expectation in her office situated in Sector 18, Noida and on the other hand she answers phone calls coming from India and abroad which is a great challenge in itself. Apart from that she coordinates with many channels for shooting of her programs getting broadcasted almost every day. Despite all this, her associates Priyanka and Paridhi say that there is a lot of patience and seriousness in Ritu Ma'am.
In addition to India, there are many admirers of her in many other countries including Singapore, Malaysia, Thailand, Dubai, America etc. This young astrologer born in Varanasi has pursued M.A. in Social Sciences along with music from Gorakhpur University. Ritu Singh, honored by many institutions of India, was also honored by the Princess of France in the Vishnu temple of Thailand in 2017.Ritu Singh, on the basis of birth chart, ramal shastra, horoscope and palmistry can peep into the past, present and future of a particular person, and often opens the interesting secrets of one's life as if it was an open book for her. In exchange, she gets eyes and the voices of her admirers filled with wonder. Ritu Singh gets extremely happy seeing that people who come to her in a panic situation are very happy with her suggestions and their family is satisfied with her work and thank her for the same. She then thanks God and her mentors who have inspired her for good deeds always.
According to Pandit Ajay Bhambi, the father of computer astrology and a very well known Senior Astrologer of India, Ritu Singh is going to make everyone proud in the times to come with her accurate predictions based on Astrology. This young astrologer on the strength of her impressive predictions and dedication, so far, cleansed several people from vices like drinking,gambling etc. and helped them to focus on their trade and jobs. Her research on Kaal sarp dosh and Rudraksh keeps going on.
According to her several type of Kaal Sarp Dosh based on the planet's condition are present in most of the horoscopes nowadays, whose impact can be nullified by very easy remedies, only one should have enough knowledge of his planets and their state. Rudraksha which is itself considered a form of Lord Shiva, this young astrologer easily makes available to her people, which is otherwise very difficult to be found in its pure form today.
Ritu Singh, who believes in Shiva grace, is a soft-spoken scholar who brings smiles on the face of people suffering from problems. In the social media today, her number of fans is in lakhs. Search engines provide information related to her in Google. As soon as you click the mouse of a computer, hundreds of pages open up on your front screen, the hard work of this young astrologer is revealed. All her videos on the You tube make you acquainted with such knowledge and measures that you no longer need any astrologer. Currently, this young astrologer is living in Noida. Her eyes shine with confidence and satisfaction. Together with her family she is continuously moving on her spiritual, knowledgeable and mysterious astrological journey. Our best wishes.