NewZNew (Chandigarh) : Oriflame, the leading direct selling Swedish beauty brand, joined hands with Deepalaya School to spread awareness on eternal health. The fun-filled event was held with the Deepalaya kids at their Kalkaji School. Ms. Sonia Narang-Nutrition Expert, Oriflame India participated at the event and shared tips on secrets of a healthy life with the children& how to eat the right way.
It was a fun filled day with a number of exciting activities to engage the kids. Activities like Zumba & other entertainment capsules were witnessed at this event. The children took active participation and thoroughly enjoyed the sessions. Apart from these activities, the students had a very interactive session on importance of healthy breakfast &nutritional benefits, which was conducted by Ms. Sonia Narang-Nutrition Expert, Oriflame India. The students present at this event were from classes 6th to 10th standard. The main focus of this event was to spread awareness amongst these youngsters on eternal health, wellness and prosperity as they are the future of our society.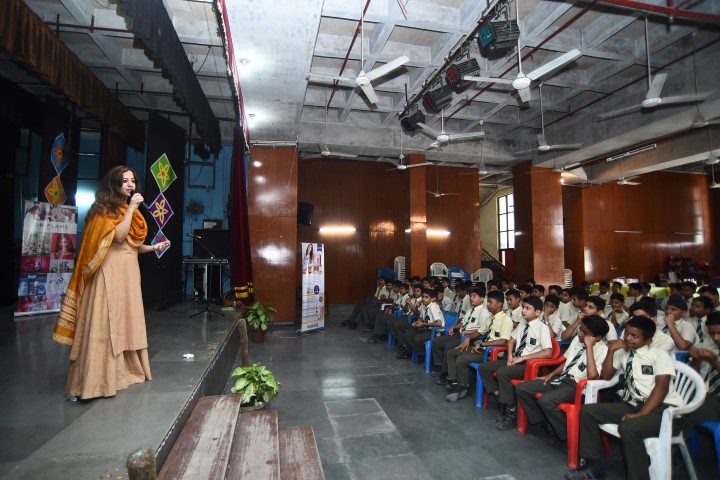 Speaking about this event, Ms. Sonia Narang-Nutrition Expert, Oriflame India, said Oriflame as a company believes in giving back to the society. We have been associated with Deepalaya since 2006 and have supported education of girl child. Today, Oriflame is here to spread awareness on the importance of healthy living amongst children. It has turned out to be an enthralling experience and we look forward to more of such initiatives in the near future".
The wellness products by Oriflame which comprises of healthy Nutrishakes were also given to all those present at the event. Thus, providing a complete overlook for a healthy lifestyle ahead.