The poster and teaser of Sunroof song by Preddy Riar was released by 62 West Studio. During a press conference held in Chandigarh Press Club, 62 West Studio was also officially launched. This studio has been started jointly by Ranbir Bathh, Ranjodh Bathh, Amlok Bhullar, Jot Bhullar. Bollywood playback Singer Pradeep Sran was present on the occasion and all team members launched the studio by cake cutting ceremony.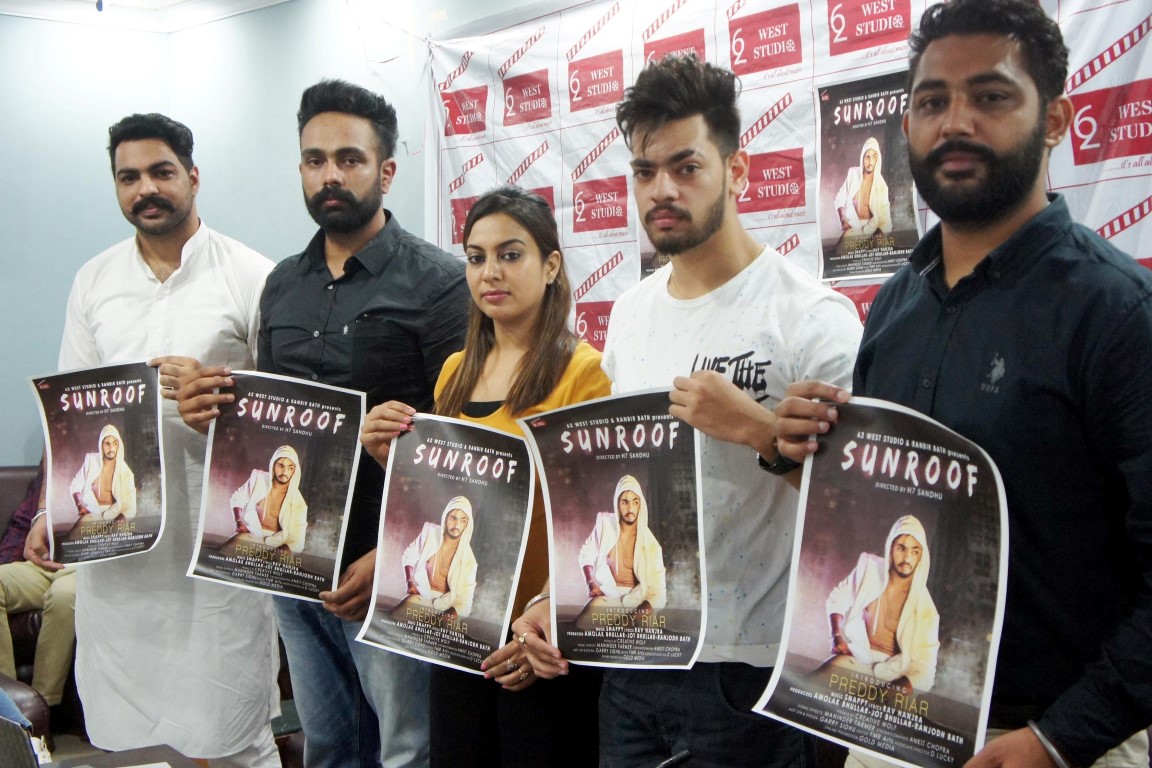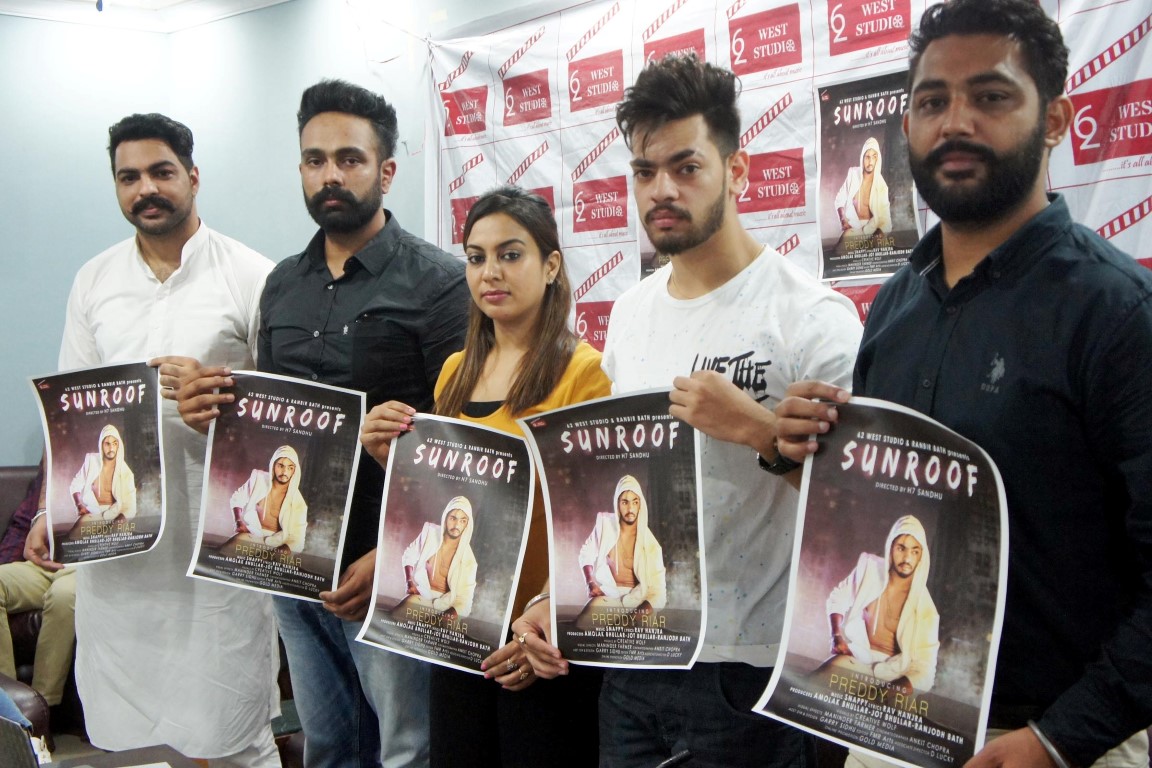 Ranbir Bathh said that 62 west studio is a music production house which is our dream. In the coming time, we will launch songs, movies, short stories, web series and more.
Ranbir Bathh stayed in England for nearly 4 years and now has returned to India. He has always dreamt of making his own music production house. For this, he did two years of research in this field and then stepped in here. To complete his dream, he contacted other members of the team. Ranjodh Bathh and Amlok Bhullar live in USA, so Amlok sent his wife Jot Bhullar to India so that she could help Ranbir to complete this project.
Jot Bhullar told that the purpose of 62 West Studio is to find hidden talents. We all know that there are many boys and girls who have the skill but they do not get the chance to get in front. 62 West Studios will allow such hidden artists to appear where they can show their talent. 62 West Studios will always work to promote Punjabi culture. We will always bring new and different things.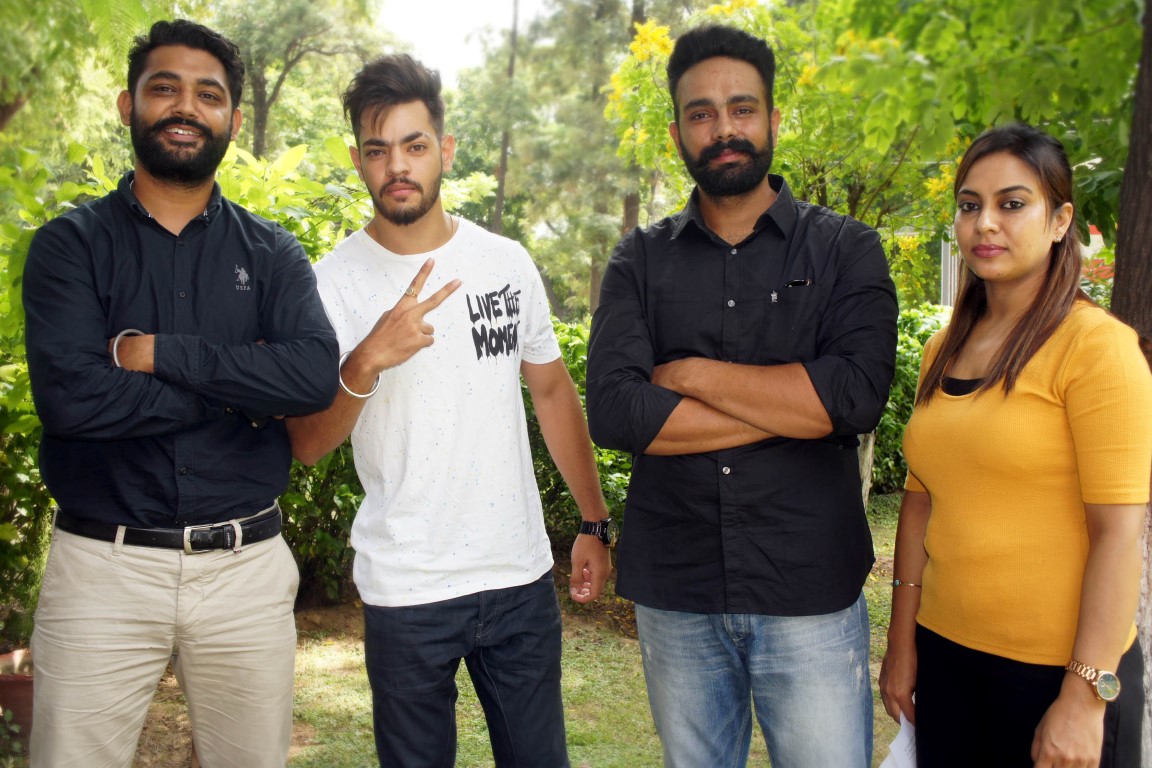 Ranbir said that today we are launching our production house 62 West Studios in the Press Club which we are going to open in Mohali soon. Right now our first office is in Tarn Taran. Also we are releasing a poster and teaser of our first song "Sunroof". This song is sung by Preddy Riar.
Music – Snappy
Lyrics – Rav Hanjra
DOP – Ankit Chopra
Director – H7 Sandhu
Associate Director – D Lucky
Assistant Director – Garry Sidhu
Editor – Maninder Farmer
On this occasion, Preddy Riar said that today my first song and my mother' dream is being fulfilled. My father did not want me to be a singer but my mother always supported me because of which I have fulfilled my passion.