Pumpkart all set to unveil hyper-local e commerce model 'Figgital': COVID 19 has introduced a new normal for corporate India where innovation is the buzzword.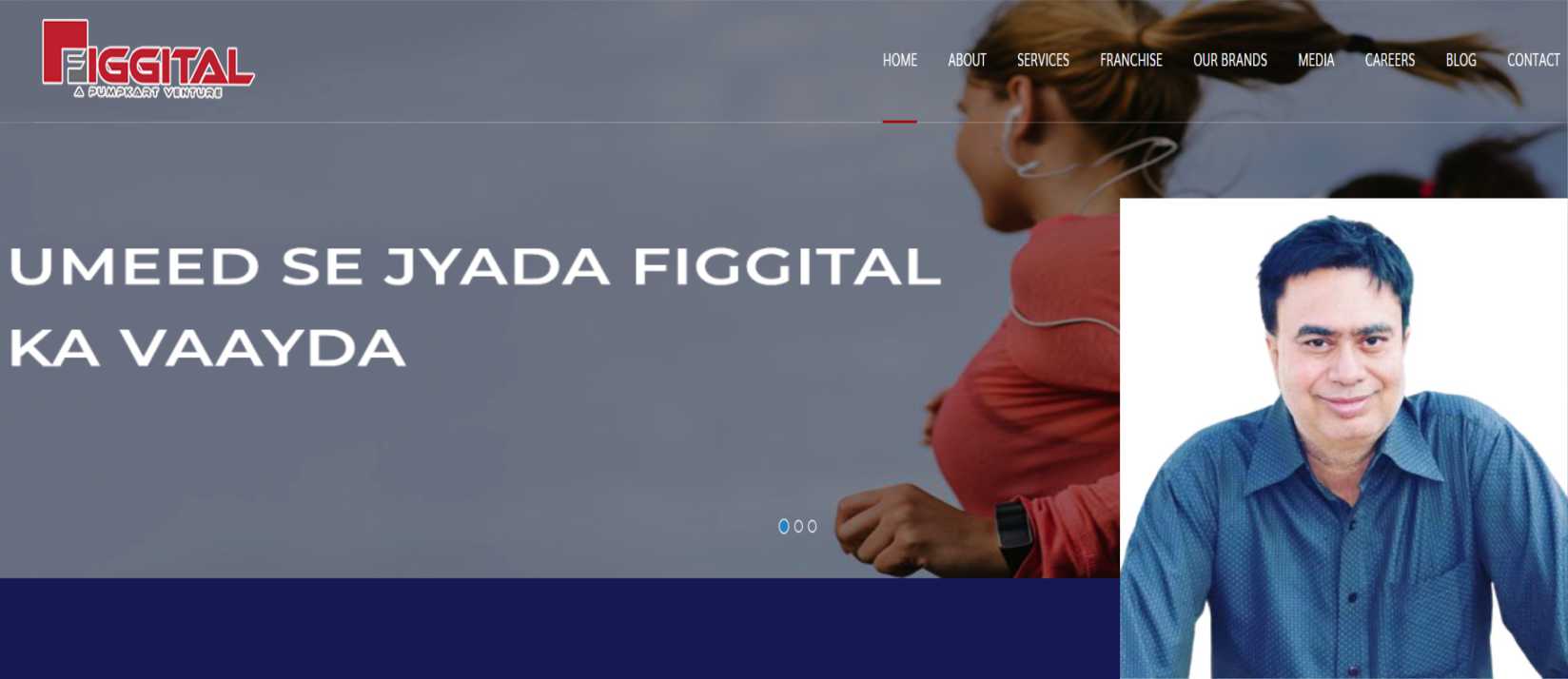 Taking up the challenge posed, K S Bhatia founder of the region's well known startup – Pumpkart, has been working overtime to remodel his B2B e commerce platform Pumpkart, so as to mitigate business challenges for retailers & manufacturers and to create a comfortable contact less buying process for customers.
K S Bhatia says, "The traditional supply chains have been adversely affected by the pandemic in both B2B & B2C. Companies have laid-off sales staff & supply systems have been negatively impacted, which in turn has hit distribution badly. So retailers and manufacturers have shifted corporate strategy by finding ways of digital distribution and many have made Pumpkart a point of sale. We have added as many as 2000 new retailers to our e commerce platform Pumpkart in the last 2 months, during the intense phases of lockdown. Not only retailers, we have even listed over 100 branded and non-branded companies & manufacturers since the last 2 months. What's more, MSMEs' have also tied up with us as our customers. These companies have come on board due to the MOU we had signed with the Punjab Government. So despite the pandemic, we are looking at a year-on-year growth of 300% this year."
Pumpkart has been profitable for the last 2 years – the only e-commerce company to do so mainly due to customer trust and staying away from 'burning cash'. Pumpkart now has over 12,000 retailers, original manufacturers and wholesalers on board and is easily finding vendors to meet demand of different products by the retail segment. The organisation is upbeat also as according to an estimate, the tricity market is worth Rs 14 to 15 crores daily for products in the category of electronics & white goods.
Bhatia informed that during the lockdown, demand for kitchen appliances and summer goods grew exponentially as people preferred spending more to equip their homes with useful products. Bhatia adds, "In one month we sold more than 500 gas stoves in tricity alone. In home appliances – washing machines sales grew and in electronics, smart TVs & mobile accessories too were in demand."
K S Bhatia further adds, "The trends point towards an unprecedented situation and a paradigm shift in consumer behavior, which is inevitable and is already being witnessed. Most businesses will have no choice but to depend on delivery for 80-90% of their revenue."
Bhatia also announced that his new venture 'Figgital' will be launching in July 2020 end and would be first hyper local e commerce venture in non essential products.  The startup will ensure delivery in tricity within 30 mins to 3 hours depending upon the products. Phones, watches or accessories will be delivered in 30 minutes to 1 hour in any part of tricity, while heavy material delivery time would be little more. Initially Figgital will be working in the area of 'electronics & home appliances'.