Pinegrove students display 100 Art- works encompassing paintings, photographs & sculptors
NewZNew (Chandigarh) : The budding artists, painters, sculptors & photographers of Pinegrove School, Solan have put up a breathtaking Exhibition of their Art works –'Shutters and Strokes' in the Art gallery of Punjab Kala Bhawan, Sector-16. On till November 19, the exhibition has a tagline of 'The transformation of creativity'. Thirty- two (32) young enthusiasts of painting, sculpture making & photography in the age bracket of 12-16 years & from Grades 7th till 12th have shown extraordinary creative skills in their showcase. Over 100 works have been displayed. There are 96 paintings, 35 photographs and 6 sculptors.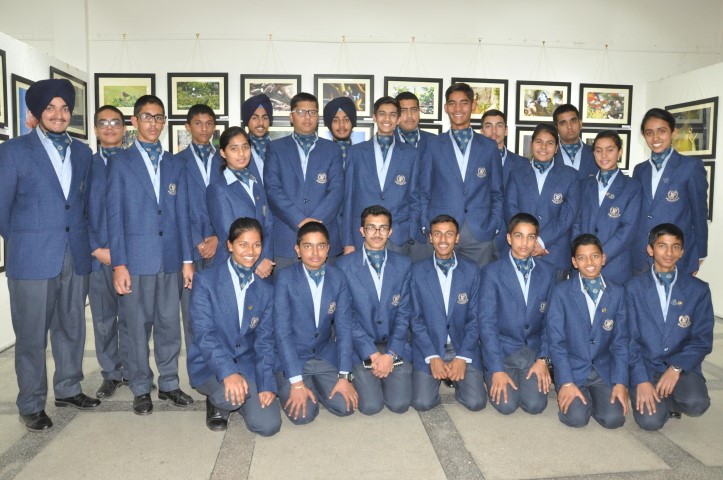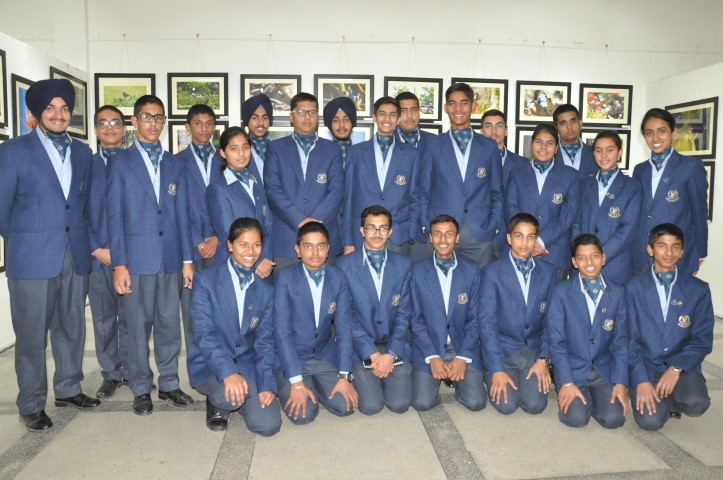 "The Exhibition is one of the several other unique endeavours being done to commemorate the Silver Jubilee year of the school. Pinegrove promotes students in almost all the co-curricular activities and this exhibition is a perfect example of the same." Said Capt A J Singh, Headmaster, Pinegrove School.
Visitors will get a chance to see art works that speak for themselves at the exhibition. The photographs being displayed include almost 100 species of birds out of a total 300 that are found in Himachal Pradesh. "Our students are working on collecting photographs of all 300 species found in the Himalayan foothills. After achieving this we plan to mount another exhibition of photographs in Chandigarh." Said Art Teacher Tridib. The subtlety and fineness is evident in paintings due to the painstaking work put in by students in creating these. There is finesse in the way sculptures have been made by the talented youngsters.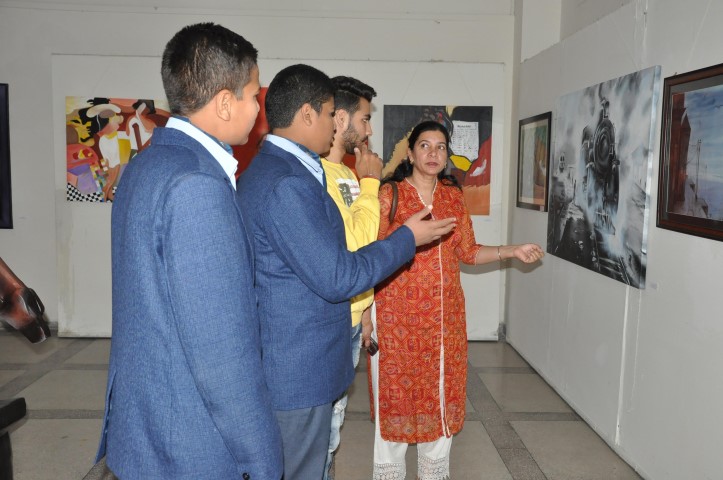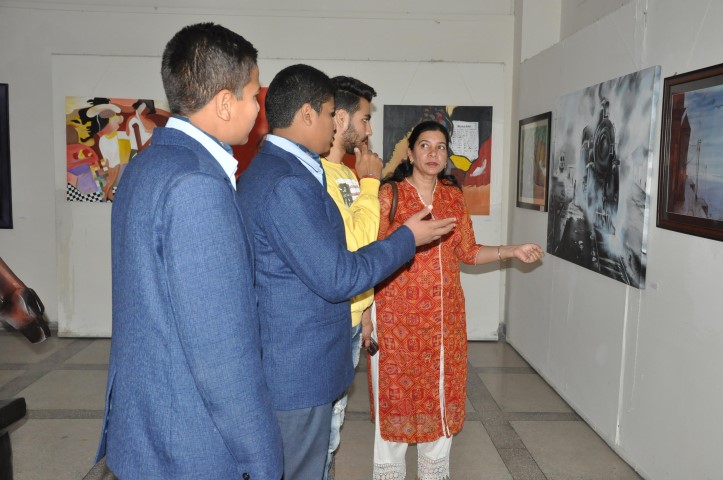 Keshav Khod of Class XI displayed three paintings made using acrylic colours. 'Mukti' is themed on the theme of women liberation, 'Transparency' showcases Still Life Art and 'The Lost Engine' is based on the steam engine going out of fashion. "The exhibition has given all of us a platform to showcase our artwork. It is a great feeling when visitors come and appreciate our collections." Said Keshav.   Rashi of Class IX got along-with Shiviza Vohra of Class X to make an animal face in abstract art. There are many more sculptors. These have been made using fibre glass. In the photography segment a lot of 'experimental pictures' have been put up by students, who are members of the School's Photography club.
"I found the works awe aspiring. The fact that these have been made by students, speaks volumes about the talent that exists in this field in India." said Ashish a visitor.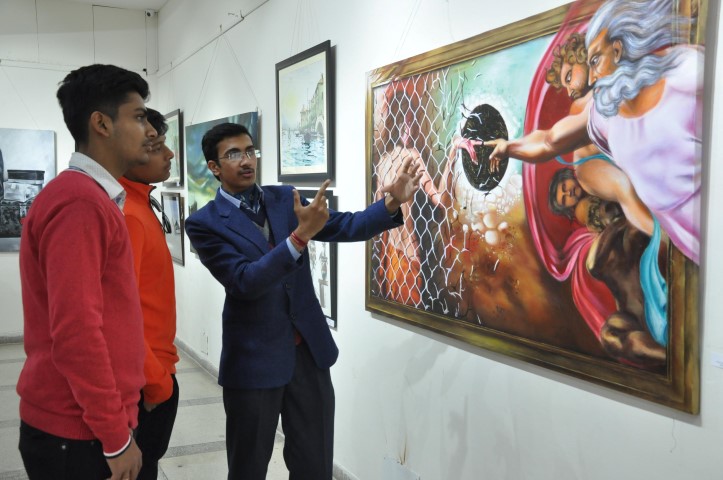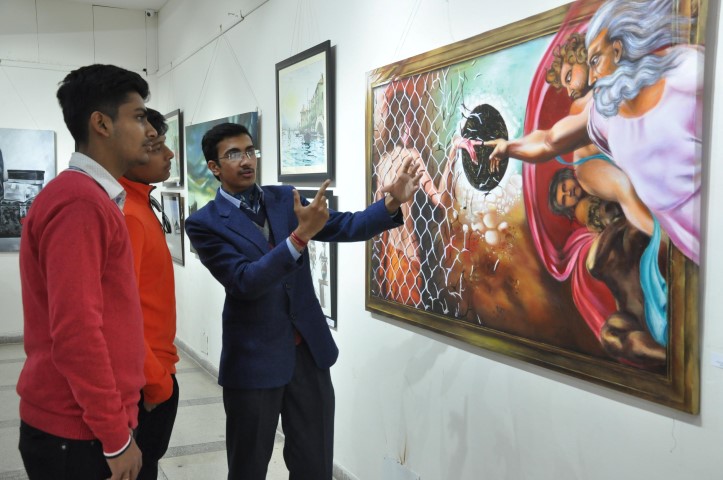 The Exhibition will be on tomorrow from 11 AM till 7 PM at Punjab Kala Bhawan, Sec 16, Chandigarh.