WORLD'S FIRST EVER STAINLESS STEEL ART FESTIVAL
CENTENARY CELEBRATIONS OF STAINLESS STEEL INDUSTRY
INDINOX INTERNATIONAL STAINLESS STEEL CONFERENCE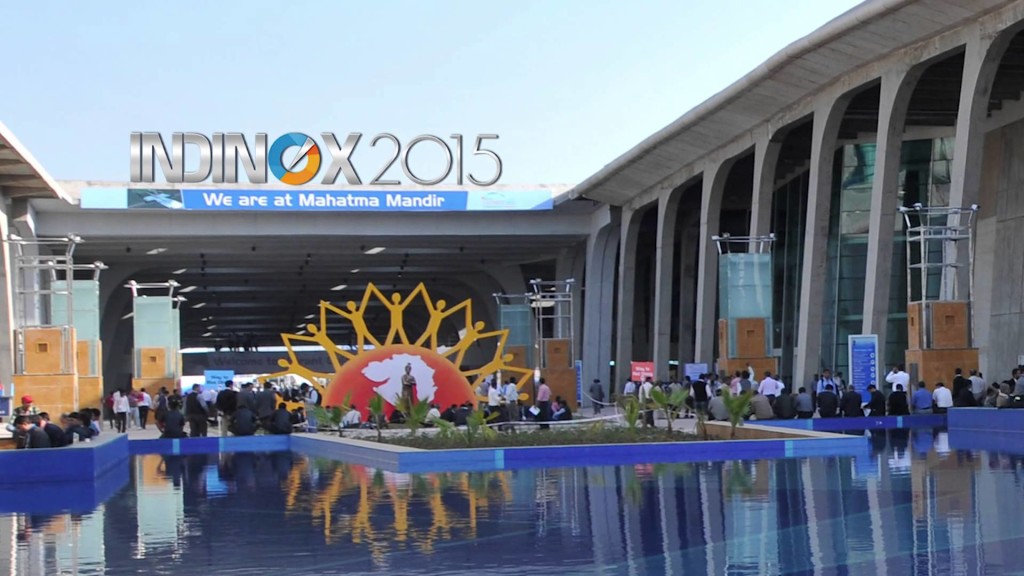 NewZNew (Chandigarh) : Manufacturers of steel equipment in Punjab will get tremendous benefit as they see the latest new developments of the industry by participating in the world's biggest integrated stainless steel exhibition "INDINOX 2015". Organised by the Indian Stainless Steel Development Organisation (ISDO)  INDINOX 2015 will be held from 24th to 27th January 2015 at Mahatma Mandir, Gandhinagar, Gujarat., It will  be inaugurated by Hon'ble Chief Minister of Gujarat, Smt. Anandiben Patel in the presence of Mr. Ratan Jindal, Chairman of Jindal Steel Limited. The inaugural function on 24th January will also be graced by His Holiness Gurudev Shri Guruwandanaji.
Mr. Kushal V. Bhansali, Chief Convener of ISDO Exhibition stated that this B2B expo will have more than 1000 stalls, which would include 50 international exhibitors and participants. Country pavilions include China, Germany, Italy and South East Asia. The fair will exhibit raw materials, household steel, hardware, allied products, machinery, precision tools, investment casting, technology, fabrication etc. More than 0ne lakh trade visitors are expected to visit the expo.
World's first ever "Stainless Steel Art Festival" will be one of the main attraction of INDINOX 2015. The sculptures will reveal the inner beauty of stainless steel. Such kind of Art Festival is being held for the first time. While stainless steel has proven ability in business and household products, it will be for first time stainless steel will be presented as an object of art. The Art Festival will dazzle the visitors with its sheen & new exhibits.
An International Conference and Knowledge Seminar will be held on 25th January 2015. Here, the delegates from different countries will share their business strategies. Renowned speakers will share their thoughts. This conference will be an excellent global exposure for various business houses and will act as a catalyst for future developments and perfect learning tool.
There will be Stainless Steel Buyers & Sellers Meet. "Networking Dinner" will provide an opportunity to mingle with the biggest names in the stainless steel industry of India. The Stainless Steel Technology Show will provide briefing on wonders and new developments of the industry.
Stainless steel per capita consumption in India is merely 1.6 kg whereas it varies from 6 kg to 12 kg in developed countries. Thus there is a tremendous scope of growth in India.