Pyada Web Series Episodes Online on Primeshots: Cast | Trailer | Release Date: Primeshots is back with new original series with the title Pyada. It features Palak Singh in the lead role, who was well-known for Ullu series like Matki and Dunali.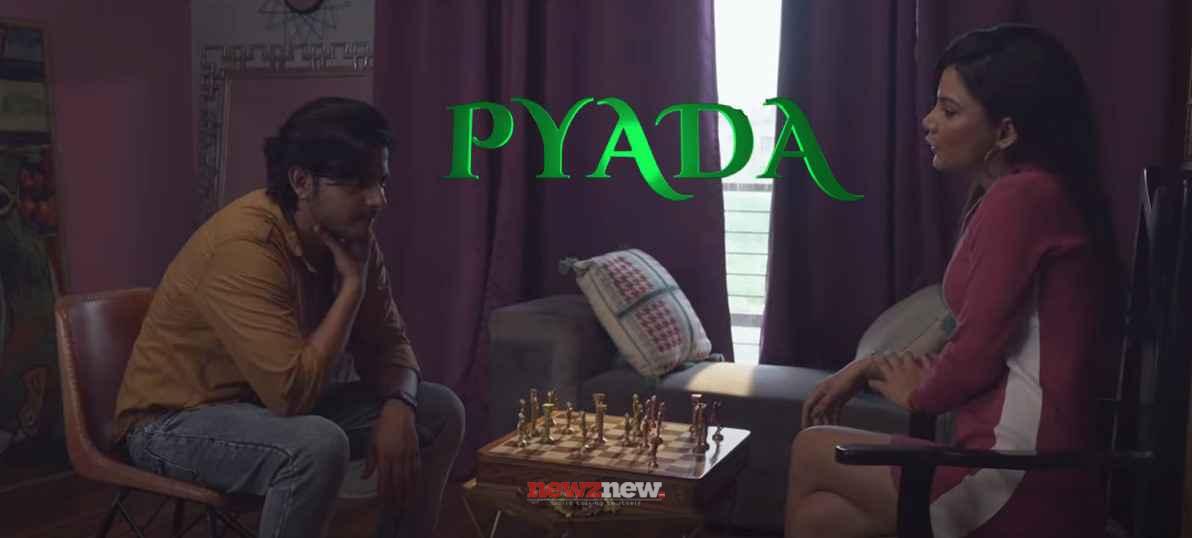 The makers have dropped the trailer video of the series. Based on the glimpse, the series revolves around a man and woman who challenges in a chess game, in which the loser has to follow and obey the rules.
Watch Pyada web series episodes only in Primeshots on October 22 (Saturday).
Recently, the Primeshots platform released the Bidi series which garnered a million of views.
Pyada Web Series Episodes Online on Primeshots Cast
Check out the main and important cast of Pyada web series,
How to Watch Pyada Web Series Online
To Watch Pyada web series online on Primeshots app. Users must follow the steps below,
Go to Primeshots website or app on your device
Sign in with your primeshots account (If not sign up with your details)
Now, click the series poster and start streaming your favourite episodes online
Note: Price starts at Rs. 299/ month to Rs. 999/ year
Pyada Web Series Full Details
Have a look at the complete details of Pyada Primeshots Web Series 2022,
Name: Pyada (2022)
Season: 1
Part: 1
Genre: Romantic Drama
Type: Web Series
Online Video Platform: Primeshots
Language: Hindi
Streaming Date: October 22, 2022