The Ramanujan Mathematics Society of DAV College, Sector 10, Chandigarh, organized the inducationprogramme for the session 2018-19 on 9th August 2018.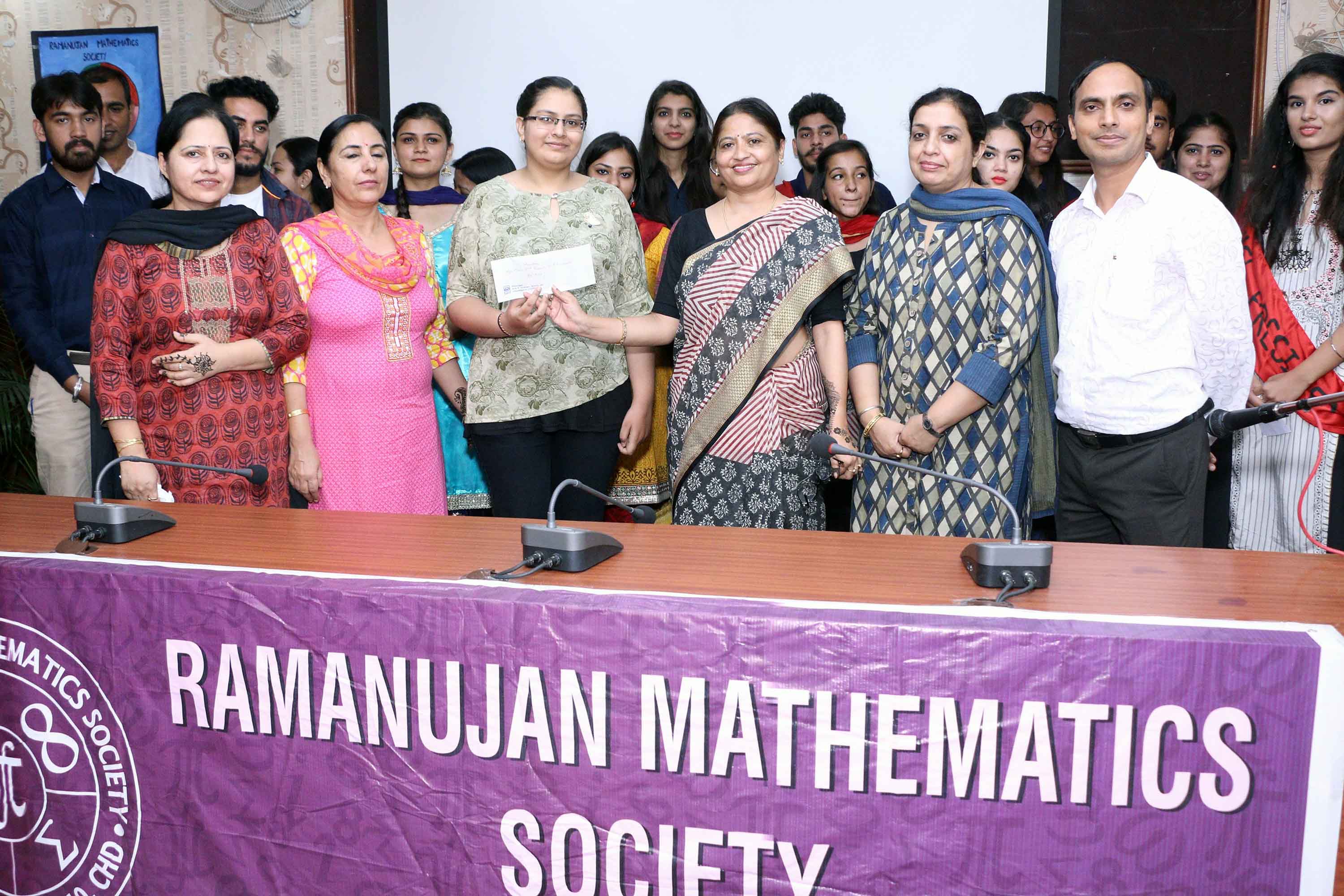 This program was academics cum cultural event conducted by the respective members of the society under the guidance of the faculty members of mathematics department.
The programme includes PowerPoint presentation, solo singing performances along with some entertaining games. 
The society also, celebrated the festival of HaryaliTeej, where students presented their creativity by adoring their hands with beautiful mehandi designs and added charm to the event by singing the heart wrenching Punjabi boliyaan.
The whole event very well elucidated the main aim of the society.All the respected teachers and the members of society contributed their best to deliver the knowledge about mathematics.
It also highlighted the achievements of great mathematician Srinivasa Ramanujan. Our society keeps organizing such events to remove the fear of mathematics from the mind of students.
Office Bearers for the session 2018-19 is:
President

:

Ravi Thakur

Vice- President

:

Simranjot

Secretary

:

Harshita

Joint Secretary

:

Sahil

Treasure

:

Tanvi Arora
Vowed for the betterment of the society. With the support and blessings of professor Rita jain,The head of department, Mathematics).This event turned out as a great success.