Rastrawadi Janlok Party to contest on Lok Sabha seat from Haryana in coalition : Sher Singh Rana, National President, Rastrawadi Janlok Party announced that the party would be contesting from one Lok Sabha seat in Haryana and one in Uttar Pradesh.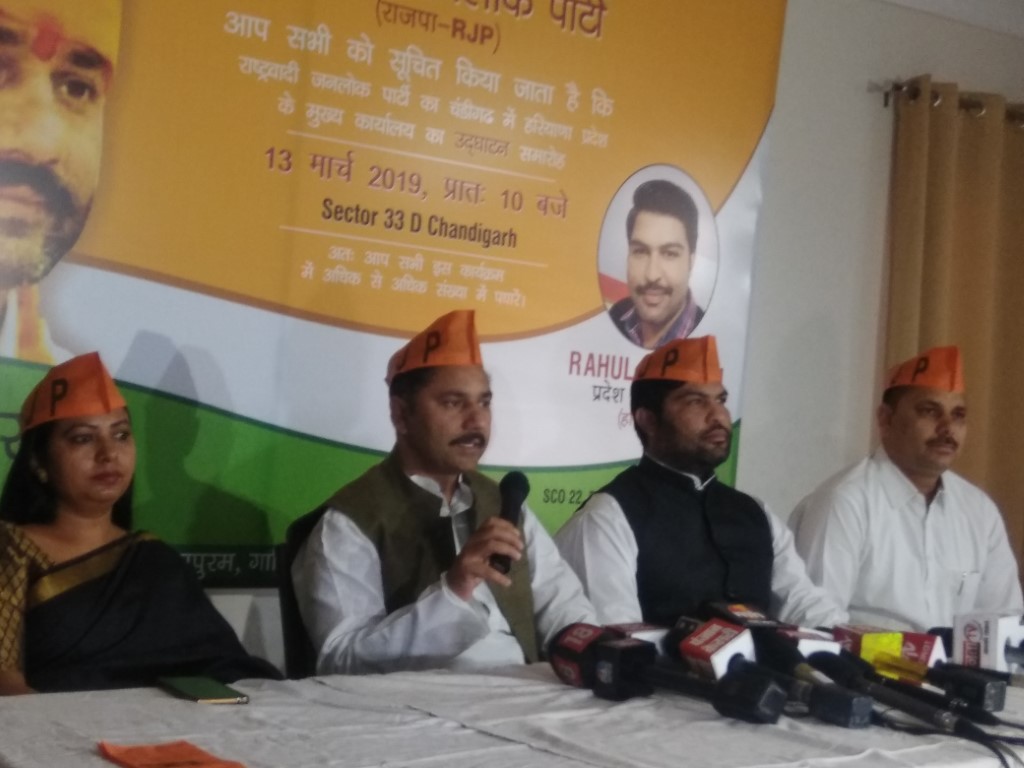 Party candidates will be contesting on behalf of another national party, with which talks had already been held for a coalition.
The party candidates contest on alliance party ticket from Karnal seat in Haryana and Gautam Budh Nagar in UP. The alliance will be announced in a few days, informed Rana.
While addressing mediapersons here today, Rana also announced the opening of party's regional office in Sector 33 here. He also announced the office bearers of Haryana State Unit of the party, who would be working to strengthen the party presence in the state. The name of Haryana president of the party will however be announced later.
The party also announced that it would independently contest Vidhan Sabha elections in the state of Haryana. The party plans padh yatra in the state in the last week of May soon after Lok Sabha polls. "We will study each district of Haryana and people will be educated on party's ideology and it will only after studying each district that party will decide on which seats it would be contesting elections", Rana added.
He said the party will work for the welfare of general category who have not been taken care by anyone, including the BJP government in Haryana. There is a need to create more employment opportunities for them, besides several other issues, he added.
The Haryana Unit executive members will be Rahul Chauhan, State Vice President, Madhu Rawat, Mahila Unit Vice President, and Founder Members, Vinay Som, Mohar Singh and Jatinder Saini.
Meanwhile youth wing of the party would be holding a blood donation camp with support from PGI blood bank on April 13. Sher Singh Rana would be weighed against blood on the occasion, informed Parveen Chauhan, youth wing leader.