Reliance Jewels to Unveil its Flagship Showroom on 3rd November in Hoshiarpur, Punjab : Reliance Jewels, one of India's leading fine jewellery brands, will launch its flagship showroom in Hoshiarpur on 3rd November at 570, UGF, Avtar Tower, Near Easy Day, Phagwara Road, Hoshiarpur.This will be Reliance Jewels' 6th showroom in Punjab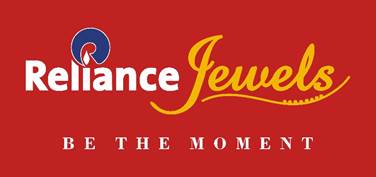 The showroom will treat its patrons to a magnificent new look and designs that spell grandeur and will also showcase exclusive traditional and contemporary collection in gold, diamond, platinum, and solitaire jewellery. The new showroom with its distinct ambient lighting and eye catching display complemented by delightful customer service is sure to win hearts of patrons and enhance their shopping experience.
Being a one-stop-shop for jewellery, the brand has an extensive range of lustrous diamond jewellery, solitaire collections and gold jewellery in traditional as well as contemporary styles, suitable for varied occasions. The collection largely consists of Nakashi& Temple designs, Kundan, Classic yellow Gold Filigree designs and jewellery embellished with precious and semi-precious coloured stones, which are exquisitely crafted with finesse & precision by skilled artisans.
You can avail the Grand Launch offer from 3rd Nov onwards – Flat 50% Off on Gold Jewellery making, Flat 0% making on Diamond Jewellery (Bill 75,000 onwards.) & Flat 75%off on Gold Coins making (50grams above) till 11Nov.
Highlighting the launch of the new showroom in Hoshiarpur, Shri Sunil Nayak, CEO, Reliance Jewels quoted, "We are delighted to be a part of such an esteemed city which is also known as the Land of Saints. With our aggressive expansion plans in India, presence in Hoshiarpur was natural one for Reliance Jewels.
This showroom will showcase a plethora of designs and will offer contemporary as well as traditional pieces along with an assurance of quality and purity. We are looking forward to serve our consumers inHoshiarpur by offering a wide range of exquisite pieces as part of our diverse jewellery collection combined with a unique shopping experience."