Rotary Club, Panchkula today launched yoga classes at Rotary Vocational Training Centre at Sector 12A, here. Mr. Ram Pansari, President of Rotary Club Panchkula, launched the regular vocational class at Rotary House here.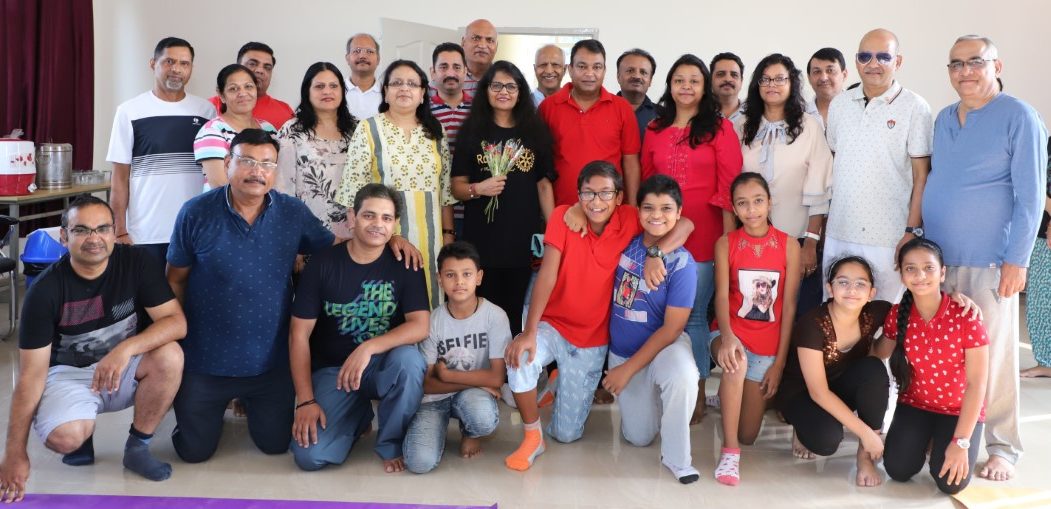 While giving the information, Secretary and Past President, Mahesh Chandgothia informed that the earlier three vocational classes are running to full capacity. These include embroidery and stitching, beauty & make up, and literacy classes. All the four vocational training classes are run by qualified teachers and coaches. He informed, the vocational courses are certified and help the students in earning livelihood after successful completion.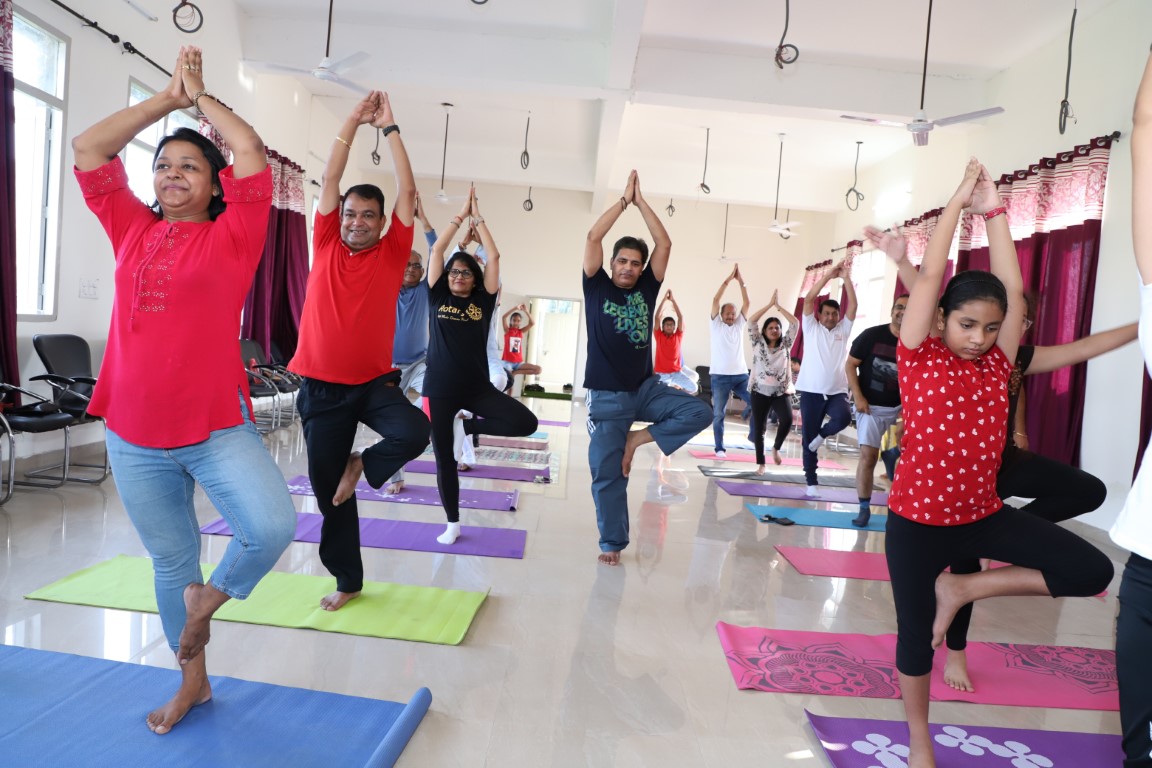 With growing demand for these courses, Rotary Club Panchkula is considering a proposal to start another batch for all of them, as per Mrs. Priti Pansari, wife of President Ram Pansari, who is handling the vocational Classes on regular basis. She also confirmed that 12 computer systems are already installed and shortly the Club would start basic and Tally computer courses also.
Mr. Ram Pansari, President of Rotary Club Panchkula informed, Rotary Club Panchkula is also running regular clinic at Rotary House, Sector 12A, Panchkula, in alternative medicines of Naturopathy. A regular clinic for physiotherapy treatment and advice is also running in the Rotary House.
He informed, Rotary club Panchkula is regularly conducting hygiene and health care camps in various Government schools of Panchkula, to educate the adolescent children, specially females, regarding importance of hands washing and mensuration hygiene. The club is also engaged in providing separate toilet facilities for girls and boys in some Government schools of tricity.
Rotary Club Panchkula is also helping the needy elsewhere in the country. The Club sent over Rs. 1 lakh for Kerala Flood relief fund recently. The Club also provides regular needful help to local old age home, orphanages and needy patients, Mr. Pansari added.
Abhishek Rayal of Yogshala Fitness Studion and his team will be conducting the courses for all age groups including women.