With the blessings of  Satguru Mata Savinder Hardev Ji Maharaj over 300 Sewadal members & devotees of the Sant Nirankari Charitable Foundation (SNCF) the Municipal Corporation, Chandigarh jointly  organised cleanliness drive to celebrate the 3rd anniversary of Swachh Bharat Mission, from 7 am to 9 am, today in Sector 25, in the ground behind the Dainik Bhaskar building.


Understanding the significance of clean environment   and surroundings, the Sant Nirankari Mission is a regular contributor to such drives, along with other activities  like tree plantation and blood donation camps. The Mission organises similar drives throughout the year in the country, in collaboration with several authorities and on its own, to spread awareness and the message of cleanliness in the society.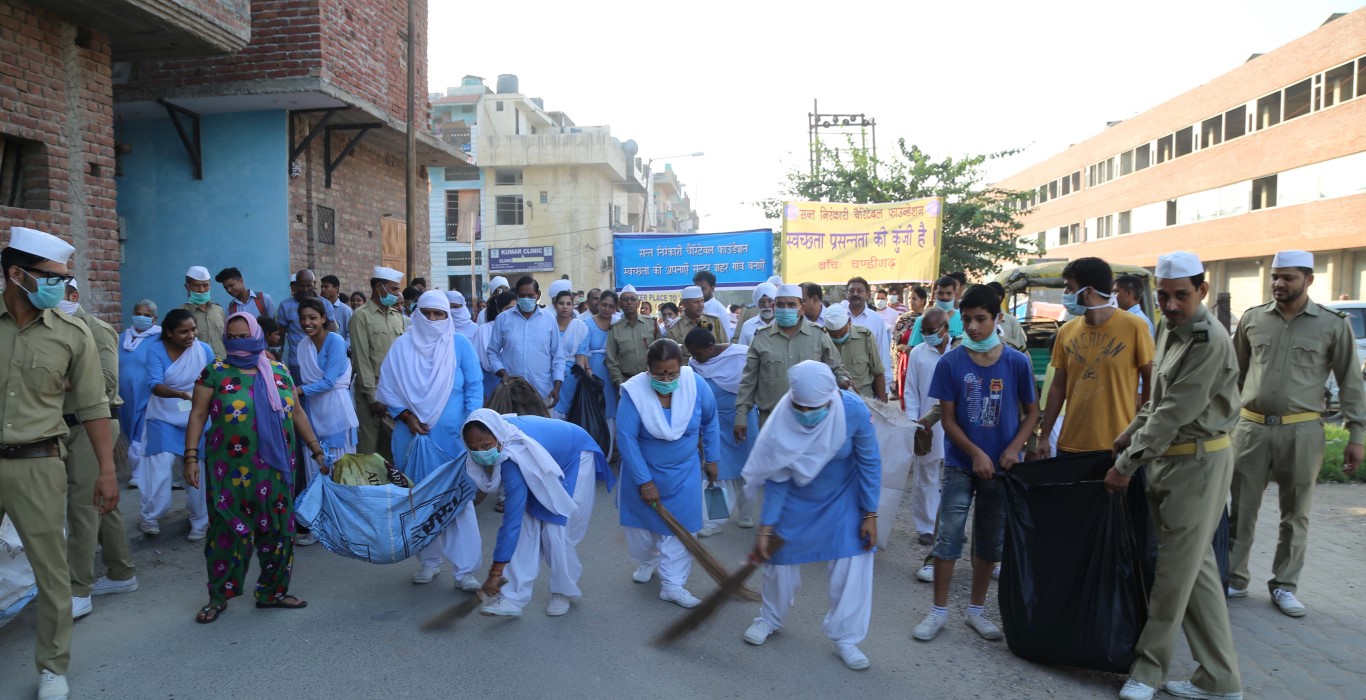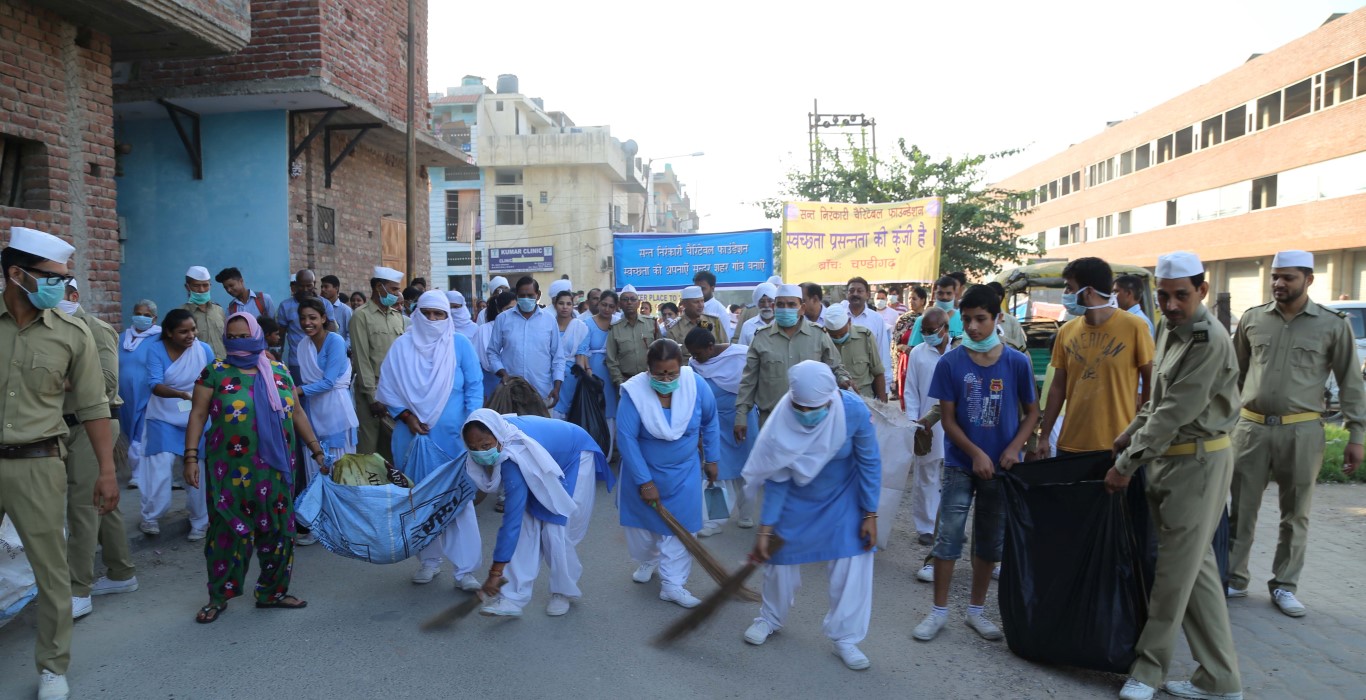 In this cleanliness drive, devotees from Sector 15 area and Sector 40 area contributed selflessly. Also present were Sanyojak, and the Sewadal Sanchalaks of Sectors 15 and 40. This was one of the areas cleaned today in the city, among several others.