INR 100 crore investment in plant located at Fazilka International Mega Food Park 
NewZNew (Fazilka/Punjab) : On the back of growing consumer demand for safe and hygienic foods in Tetra Pak cartons across northern India,Schreiber Dynamix Dairies Pvt Ltd(SDDPL) launched its second aseptic food processing and packagingfacilityhere today.  The Fazilka plant comes at an investment of INR 100 crores and is located at the International Food Park, which was inaugurated some 18 months ago by Minister of State for Food Processing Industries Harsimrat Kaur Badal.In 2004, USA based internationally renowned dairy giant, Schreiber Foods acquired 51% stake in Dynamix Dairies Ltd. to form a leading dairy product company Schreiber Dynamix Dairies Ltd.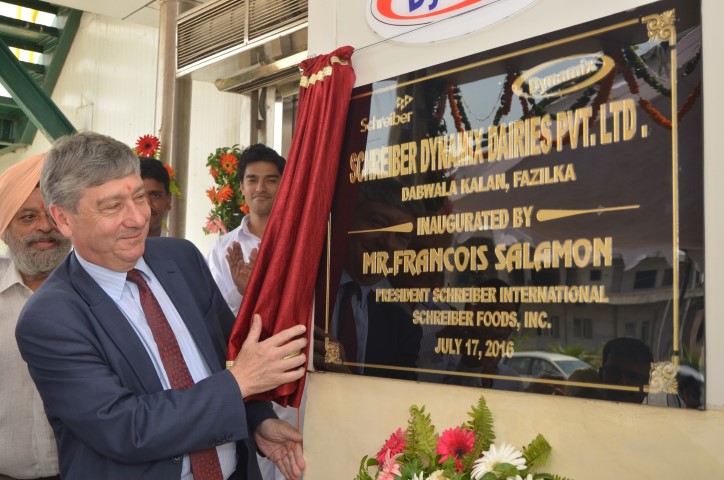 The facility was inaugurated by Francois Salamon, President of Schreiber International, Amitabha Ray, Chairman and Managing Director of SDDPL and Kandarp Singh, Managing Director of Tetra Pak South Asia Markets.
SDDPL is India's first dedicated contract packer for foods in Tetra Pak cartons and uses Tetra Pak®'s advanced processing and packaging technology to partner leading food and beverage players like PepsiCo, Nestle, Danone, Britannia and Hector Beverages.  Aseptic beverages offer high quality and safe products with long shelf life, without the need for refrigeration or preservatives.  Currently, brands like Tropicana, Nestle and Paper Boat are processed and packed in SDDPL's plant at Baramati, Maharashtra.
Inaugurating the Fazilka facility, Schreiber Foods' Francois Salamon said, "The market for aseptic beverages in India is showing exponential growth and there still is a lot of untapped potential. This along with the Government of India's support in developing Food Parks has given us the impetus to invest in a second facility. We are confident that with Tetra Pak we will continue to build strong relationships with beverage manufacturers, as we have in the past, to offer consumers safe and high quality products."
"With our existing plant at Baramati running at full capacity, this new integrated facility not only increases our production capabilities, but also gives us a geographical advantage to cater to consumers in North India who account for 50% of the country's aseptic beverage consumption," said SDDPL's Amitabha Ray. "We are proud to extend our 20-year partnership with Tetra Pak that has allowed us to offer end-to-end solutions to our customers. With growth of over 23% over last year in contract packaging, we are confident that this new facility in Punjab will provide an exciting opportunity for more companies to enter this sunshine sector," he added.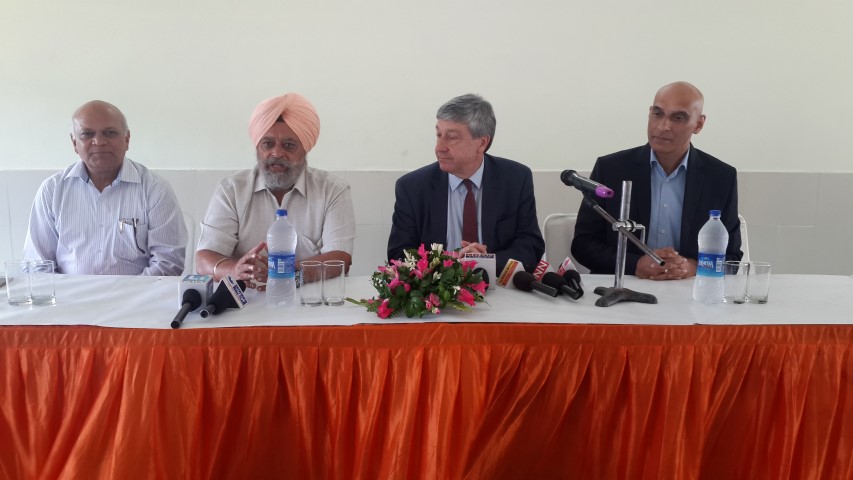 "Tetra Pak believes in developing long-term strategic relationships with our partners and brings in world-class technology, strong technical support and high quality standards. We are the only company in the industry that provides an integrated, end-to-end full-system solution to food companies." Tetra Pak's Kandarp Singh said. "We commend the Ministry of Food Processing Industries' initiative in promoting Food Parks such as this International Mega Food Park, as this boosts the food processing sector by making modern technology available to the industry. SDDPL has set the benchmark for contract packaging in the country and we are committed to assisting them in bringing many more beverage manufacturers into the aseptic beverage sector," he added.
"This investment from SDDPL using Tetra Pak technology is the first major investment in the International Mega Food Park. I am delighted that SDDPL chose to partner us thanks to the excellent infrastructure provided by us under the Ministry of Food Processing's food park scheme", said Sukhinder Singh, Chairman & Managing Director of International Mega Food Park Ltd.