The upcoming festive and wedding season will be a treasure trove for the glamour smitten and fashion loving divas of tricity and the region. The reason, #Shaadiwaadi, a one of a kind wedding showcase to be held on August 5, 2017 at JW Marriott Chandigarh. This niche event will witness regions' wedding experts come under one roof to offer an extraordinary wedding experience to the brides & grooms to be.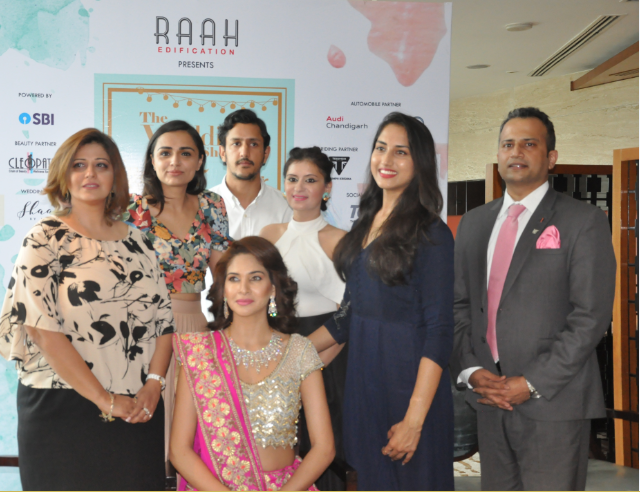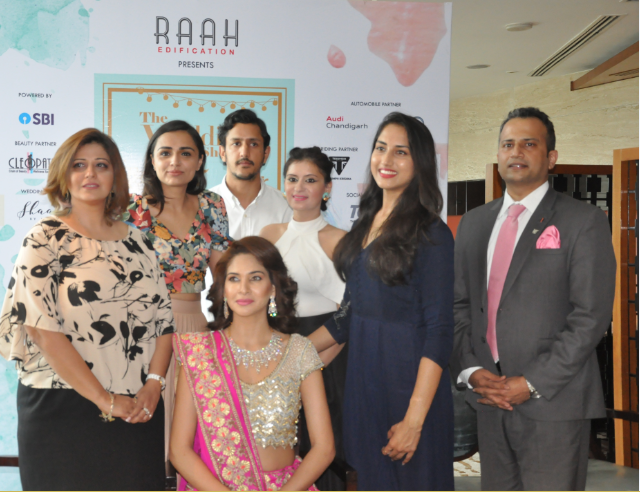 The two day affair will play host to an upmarket wedding exhibition culminating with a glittering fashion show featuring Amazon and Lakme Fashion week designers. The entire show is curated by The Front Row, Tanya Jain Jewellery, Royal Patyala Couture, Seven Vows, Cleopatra and JW Marriott Chandigarh.
The details of the upmarket showcase were shared by the curators of the show at a press conference organized at JW Marriott Chandigarh. Speaking on the occasion, Sahiba Brar, founder of The Front Row shared that more than 40 celebrity designers and hi-end labels like Mandira Wirk, Seema Khan, Devnaagri, Valliyan, Shahiin Manan, Saumya & Bhavini Modi, Aekatri shall be exhibiting their latest collections. "The Exhibition shall have everything from couture, to festive lines, to prêt wear along with beautiful jewellery, evening purses, shoes, skin care, makeup and wedding stationery", adds Chandni Pahwa, Co-founder of The Front Row.
"I am really excited as the event will also mark the launch of my Jewellery collection", said the young jewellery designer from tricity, Tanya Jain. Indian origin Miss Tanzania Richa Adhia, will be the show stopper of the fashion show. She will be adorned with bespoke jewellery from Tanya Jain's recently launched line, dressed as a bride in the exclusive Royal Patyala couture and a makeover by Cleopatra, mentioned the award winning salon's founder Richa Aggarwal.
This mega event will be held in the luxe banquets of JW Marriott Chandigarh, impeccably decorated in full wedding glory by Seven Vows Wedding and Events . Renowned in the region for their aesthetically designed elaborate set-ups, the owner of Seven Vows, Mr. Prashant Agarwal said, the idea of this association was to showcase the latest trends in the wedding décor well before the season kicks-in, and what better place than the most sort after venue in the city.
"Over the years, JW Marriott Chandigarh has strengthened its position as an unforgettable venue for weddings and wedding related events in the region, perfectly complimented by sumptuous culinary offerings and intuitive service by our wedding planners. With this event we intend to strengthen our Wedding brand 'Shaadi by Marriott' in the region. The brand saw a grand launch last month in Delhi. Through such unique partnerships & initiatives we look to offer our guests handcrafted experiences like never before," summed up Anang Chaturvedi, Director Sales & Marketing of JW Marriott Chandigarh.