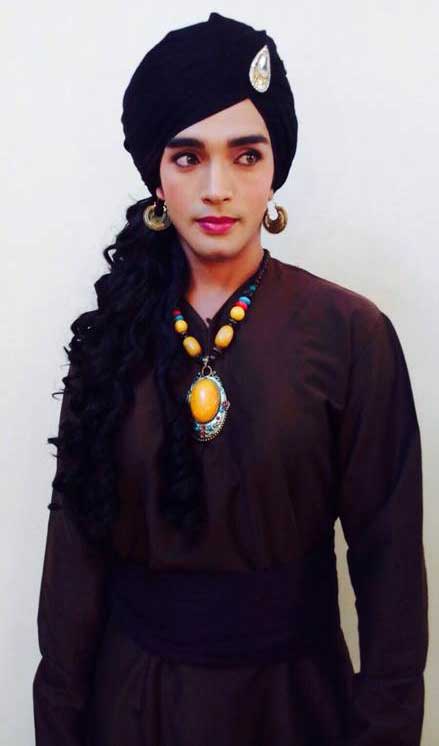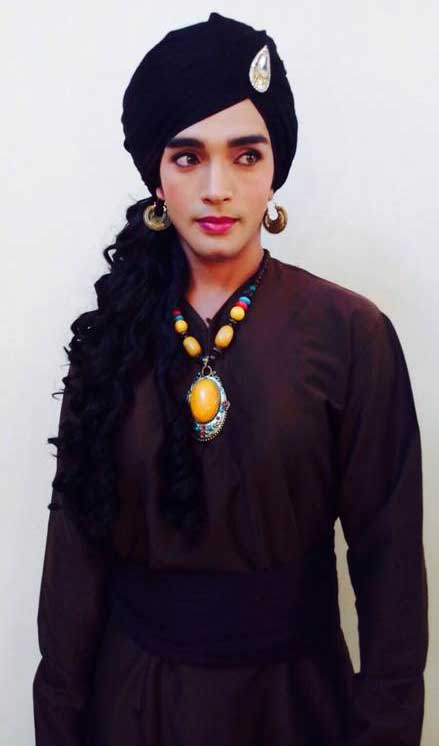 NewZNew (Chandigarh) : The Sunday episode of ZEE TV's fictional fantasy thriller Janbaaz Sindbad will see actor Harsh Rajput donning  the look of a Sufi woman. The adventure hero will disguise as a woman and will be seen wearing a sufi style anarkali suit, a turban and chunky jewellery.
Sindbad enters the island of Bhoomidaar in pursuit of a golden leaf. During his search, he is informed that this golden leaf cannot leave the land without the Queen's permission. However, the Queen hates men as she was betrayed by her ex-lover and hence doesn't allow any man on her island and neither are the women of the island allowed to fall in love or marry a man. So Sindbad disguises himself as a lady soothsayer – Kabaali Maata and goes to meet the Queen.
Sharing his experience, Harsh said, 'It's been quite a journey from an adventurous hero to a woman in just five episodes (laughs). I disguise myself as an astrologer to convince a heartbroken Queen that 'she' can help unite her with her lover. So it wasn't just wearing the attire of a woman but also copying the mannerisms and body language. Which as you can understand is far far away from the character of a brave hero that I play. It's fun yet difficult and to portray this character I have really been observing the women on the sets. I just hope I don't get slapped by one of them for staring at them so intently and the audiences enjoy the episode."
So will Sindbad manage to convince the Queen and succeed in his mission or will he get caught and captured?
To find out, watch Janbaaz Sindbad every Sunday at 7:30 PM only on ZEE TV!