NewZNew (Bathinda) : The Ministry of Overseas Indian Affairs has launched a software module enabling family members of a deceased to apply online for transportation of mortal remains of deceased emigrant in any ECR country.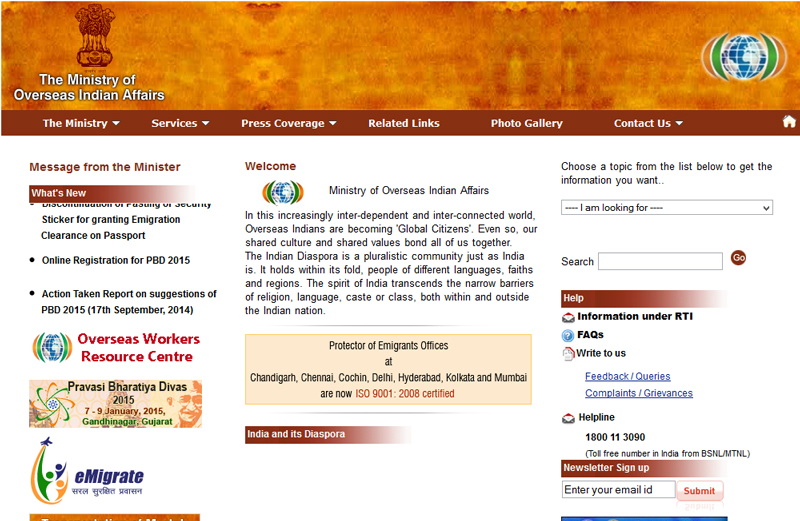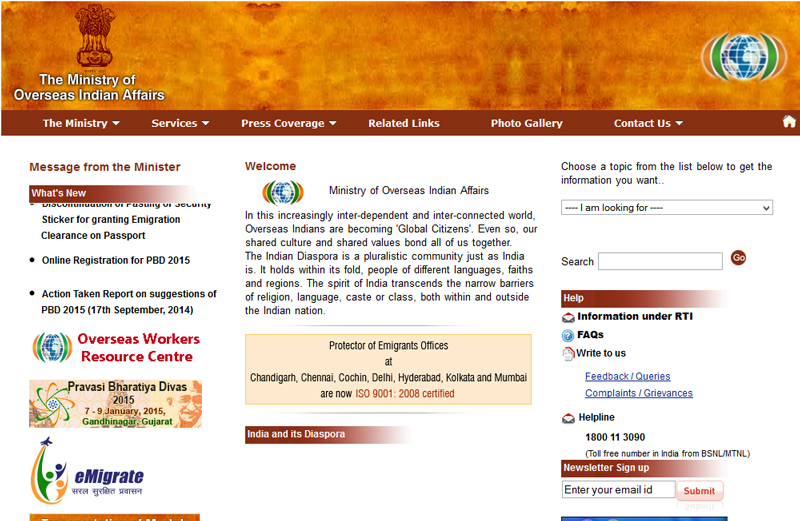 The Deputy Commissioner Bathinda Dr Basant Garg stated that the issue of bringing back mortal remains of emigrants, who have died abroad, was brought to the attention of Ministry by the Punjab Chief Minister Mr Parkash Singh Badal. The Chief Minister had requested the ministry to work out a hassle free arrangement for bringing back mortal remains as family members of the deceased are anxious to bring back mortal remains of their beloved ones as soon as possible.
Acceding to the request of Punjab government, the ministry had launched this software where family can apply online for transportation of mortal remains from ECR (Emigration Check Required) countries including Malaysia, Jordan, UAE, Yemen, Lebanon, Qatar, Oman, Kuwait, Iraq, Bahrain, Saudi Arabia, Afghanistan, Indonesia, Libya, Sudan, Syria and Thailand. They can track the status of mortal remains online till these are brought back to the country. The software module is available on website www.moia.gov.in.
Deputy Commissioner Dr Basant Garg added that once the family of the deceased applies online for bringing back mortal remains, the embassy located in the destination country from where the mortal remains are required to be brought back, will start processing cases for bringing back mortal remains expeditiously.