Sports Lit Fest, Playwrite, on Sunday: The sixth edition of the premier sports literature festival, Playwrite, begins tomorrow at Hotel Lalit, IT Park, in the city.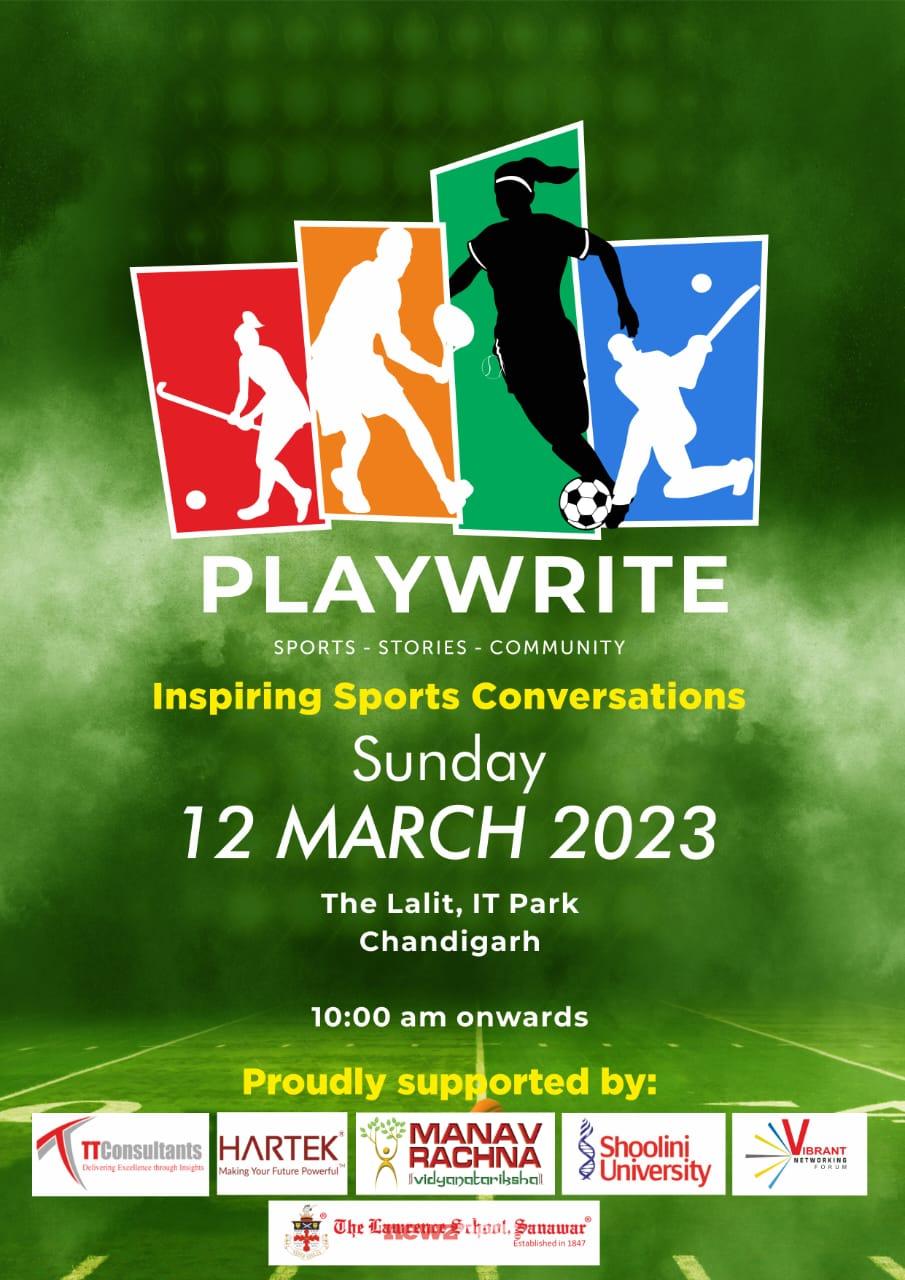 The highlight of this year's Playwrite is presence of many courageous sports achievers like Reena Kaushal and Opinder Sekhon, the young school level sports achievers, fashion in sports, the industry support to sports, sports injuries, and many other exciting sessions featuring some emerging winners in the sports arena.
The Playwrite Foundation shall also be conferring its annual awards on Veteran Olympian S S Sodhi,
Young Male Achiever Gurjoat Singh; Young Female Achiever Anjali; Outstanding Coach Rajinder Singh;
Courageous Sportsperson Reena Dharmshaktu; and Special Award for Harvinder Singh.
Sukhmani Sahota, Mishael Singh Kanwal and Muskan shall be participating in the session on 'Giant Leap for Womankind' and Mamta Sodha, who scaled the Mt Everest.
Founded by Vivek Atray, Chitranjan Agarwal, and Hardeep Chandpuri, this edition shall also feature some of the renowned hockey personalities including Ashok Kumar, the son of legendary hockey Olympian Dhyan Chand, besides, SS Sodhi and Rajpal Singh in a session on Hockey: The Golden Touch which shall be moderated by senior journalist and sports writer Prabhjot Singh.
This year the Playwrite is dedicated to late Novy Kapadia who was an Indian football journalist, critic, commentator and close associate of PLAYWRITE, but passed away in November 2021.