With focus on design engineering and innovation, JOYNEST will make available a range of housing products below 35 lacs price
SUSHMA, having delivered 6 high quality projects, aims at providing or ganized and professionally developed homes with modern amenities, while ensuring value for the customers
Aligned to Govt's vision of housing for all, JOYNEST aims to cater to the young & aspirational class of the nation
NewZNew (Chandigarh) : Sushma Group, synonymous with innovation and quality constructions, today added an all-new vertical 'JOYNEST' to its diverse portfolio. Having already delivered quality high end products, JOYNEST is an initiative by Sushma Group with the vision to provide organized housing for all.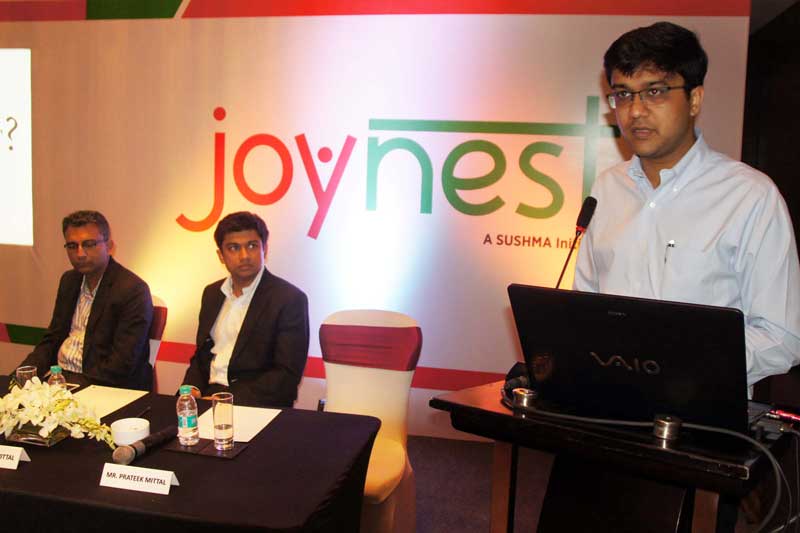 Today, most of the housing development in the less than 35 lacs price segment is unorganized; and there is a need to provide quality and professionally developed homes in this category. JOYNEST is a dedicated vertical set up to cater to this need and market demand. Huge investments are already underway to work on the design innovation concepts, with an aim to appease the modern aspirational class that is looking at need-based products. The innovations include smart engineering in structural designs; space optimization of circulation area; provision of all practical requirements like security, 24×7 power backup, water supply and recreational features; optimization of the HR and other overhead costs and many more.
JOYNEST will endeavour to address the large value driven home ownership market in India. The initiative is aligned with the Government's Vision of 'Housing for All by 2022'. The current budget passed by the Government has boosted this segment with benefits like no service tax on houses below 60 sq mt, which will keep accruing in years to come and be passed on to the consumers. Even the RBI had pushed the segment recently by allowing 90% home loan funding for homes priced below 30 lacs. The vertical aims to revolutionize the residential real estate industry by making 10,000 homes available by 2022 and making quality housing accessible to a wider cross-section of people. The vertical will focus on developments priced below 35 Lakhs.
"With clear focus on design engineering, innovation and quality, JOYNEST will be a one of its kind initiative in the value housing category by a professional developer in the ticket size of less than 35 lakhs. Huge investments have already been made to start the development of 1200 apartments in Zirakpur and Mohali,"said Bharat Mittal, Director, Sushma Buildtech Ltd.
Prateek Mittal, Executive Director, Sushma Buildtech Ltd. said, "We will start with Zirakpur and Mohali and soon expand to Kharar, Landran, Derabassi, areas where much organized development is yet to take place. The category is designed to elevate the lifestyle of the young working professional looking to buy their first home." Currently, Urban India has an estimated 19 million families either living in low-income neighborhoods or on rent.