'Urja' Quality Circle team of Swaraj Engines Limited was adjudged the winner in the CII 30th Quality Circle Preliminary Competition 2017 organised by Chandigarh Council of Confederation of Indian Industry here today. The quality circle team named 'Team' of Arisht Spinning Mills won the second position followed by 'Jagriti' team of Federal Mogul Goetze India Limited at the third spot. 'Samrath' team of JREW Engineering Ltd won the best debutant award while Sanrakashan team of Sandhar Automotives won the consolation prize. The three winning teams will go on to take part in the northern regional competitions later this year.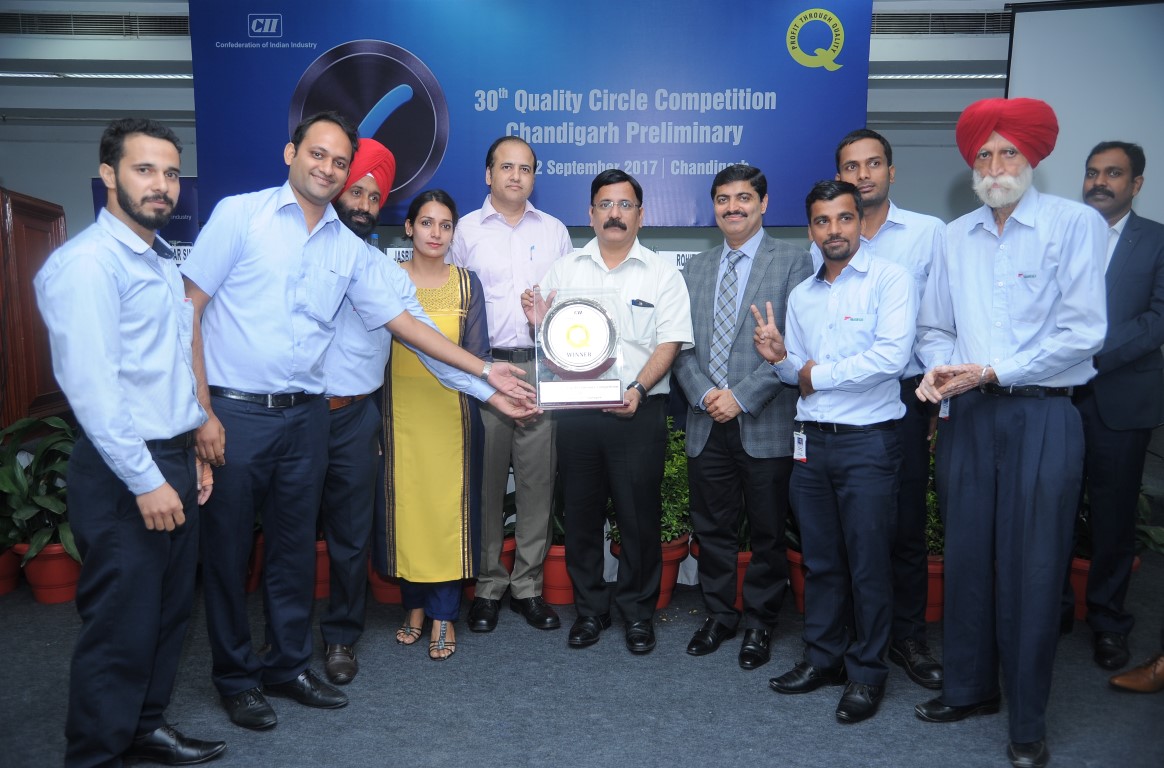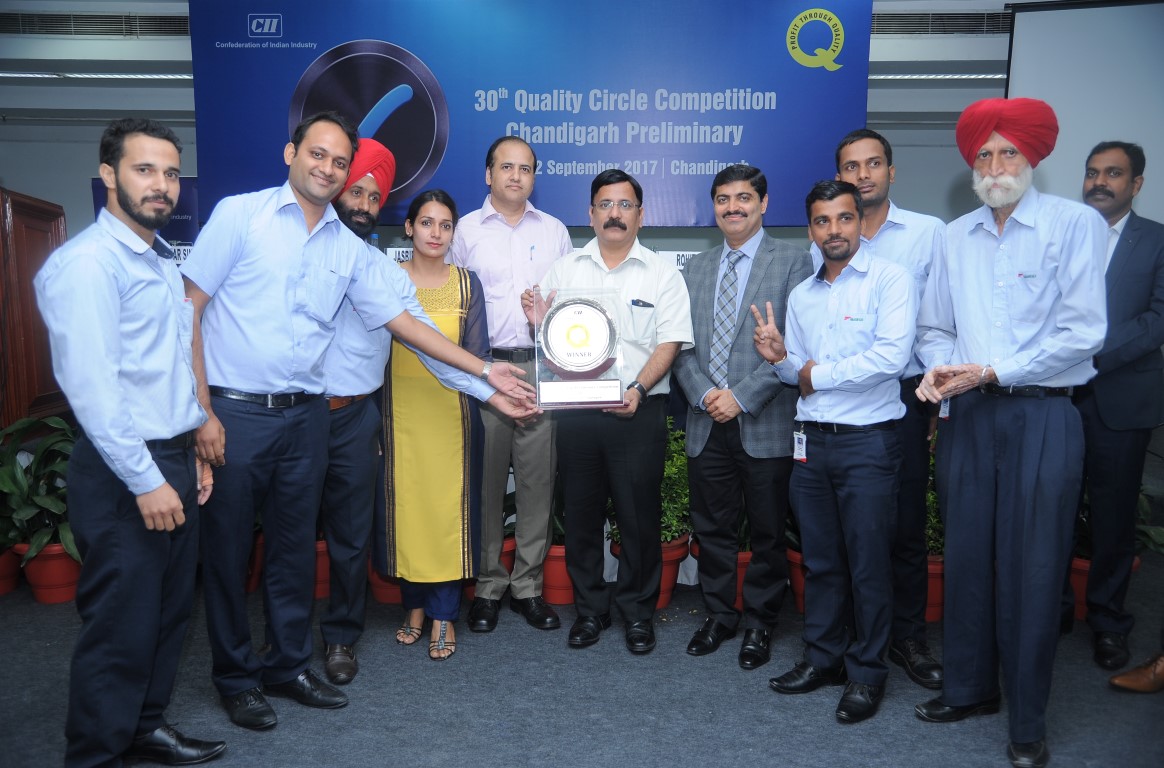 Mr Rakesh K Popli, Director, Technical and Higher Education, Director,-cum-Joint secretary, Technical Education, Chandigarh, gave away prizes to the winners. Addressing participants, he said, acquiring skills was a must to succeed in any field of work. One must keep learning and upgrading his or her skill set, he added.
The winning quality circle won the competition with their presentation on how to Eliminate Customer Complaint of Bearing Shell Fitment in SML Cylinder Block.
The second prize winning team of Arshit Spinning Mills won the second position with their ideas on 'Repeated breakdown in cake breaker of washing range no. 01
With their presentation on how to reduce the scrap from the casting defect of sand porosity won the third spot at the competition.
A total of 15 teams took part in the competition today and made presentations on the projects handled by them at their work place. The assessment of the presentations was done on the basis of different aspects of the Quality Circle activity like problem selection, analysis, solution, presentation, etc.
Quality control circles from companies like Bharat Electronics Limited, Glenmark Pharmaceutical Limited; Arisht Spinning Mills; Honda Motorcycles and Scooters India Private Limited; Gabriel India Limited; Maruti Suzuki India; Mahindra & Mahindra Ltd (Swaraj Division); Sandhar Automotives; etc took part in the contest.