Tata Pravesh Dealership launched in Bahadurgarh for Doors & Windows by Tata Steel : Tata Pravesh, the new stalwart brand in Tata Steel's portfolio, launched its dealership at Jaswi Metals, 61, Ground Floor, Galleria Market, Omaxe City, Jhajjar Road, Bahadurgarhy, to offer the complete range of stunning and strong home solutions including steel doors to windows and ventilators.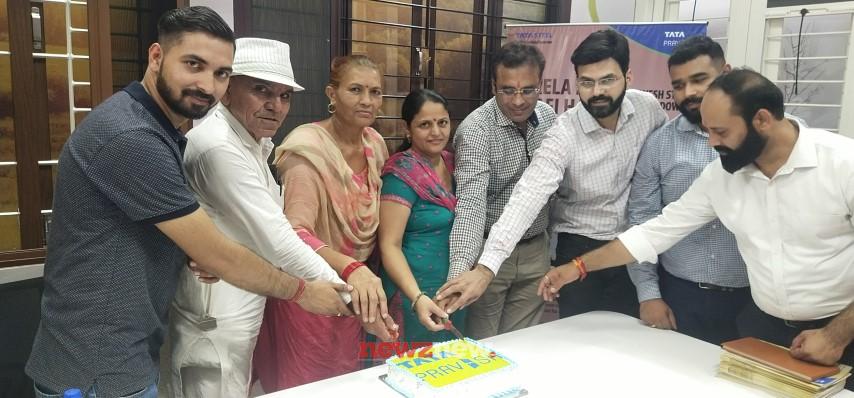 Mr Pankaj, Dealership Owner, Bahudurgarh, Tata Pravesh, said, "Each product of Tata Pravesh has the strength of steel and the beauty of wood. The cutting-edge products are long lasting and ensure ultimate security for a house. Combining the strength of steel and the beauty of wood, Tata Pravesh doors and windows offer complete peace of mind to its users in terms of price, quality, durability and security."
The doors are manufactured from high grade steel using state-of-the-art technology to ensure supreme resistance to fire and other hazards commonly experienced in the case of wooden doors. Engineered to perfection, every product is uniform in quality and finish, the texture resembles that of real wood. The outlet provides  accessories, conditional delivery, installation and warranty. It gives a one stop solution for all wall opening needs.
Tata Pravesh (from the house of Tata Steel) has introduced a wide range of sturdy and stunning steel doors suitable for all kinds of residential and commercial requirements. With the advanced sublimation technology, the doors are adorned with premium wood grain finish and are less prone to damage, cracks, peeling, bowing, and warping.
Made from superior quality galvanized iron sheets with a Honeycomb paper filling, Tata Pravesh doors are robust and long-lasting while offering the look and feel of a traditional wooden door.
With our wide range of commercial doors, we cater to establishments like private and public offices, schools, hospitals, factories, warehouses, retail spaces, hotels and more, across the country. Tata Pravesh offers plain steel finish doors, vision panel doors as well full glass doors,fire rated doors  to suit the ethos of commercial space, he added.