Upcoming Punjabi Movie 'Television' to be released on 24th June: Saga Studios has once again proved to be indomitable in delivering extraordinaire films revolving around pivotal topics, yet entertaining its target audiences and putting smiles on their blue faces in this doleful society.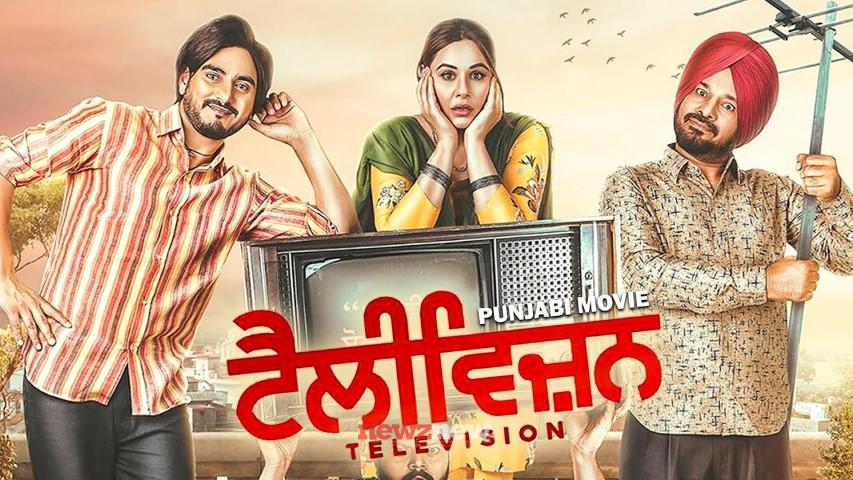 Saga Studios is ready to serve a comically fresh and authentic concept, representing an old era on 24th June 2022.
Once upon a time, in the 70s, people used to sit and stare out of the window, at the ceiling, into a book, at old photographs in their leisure times. Could they have thought that pictures would ever talk in a box? This time Saga Studios decided to hit hard with this splendid concept of Television.
The trailer of the film 'Television' was premiered on 14th June 2022 and undoubtedly, takes you on a fun and nostalgic ride into an era when televisions were first introduced in Indian society. 'Television' is ready to make a grandeur entry through theatres on 24th June 2022. With a culturally rich concept showcasing our old traditions, this movie highlights all the delight, sorrow, heartbreaks, challenges and every emotion related with Television, to which 80s and 90s born can relate to.
All the actors of the film 'Television' have got into the skin of their respective characters. The comedy punches in the trailer will tickle your funny bones, wondering the film 'Television' will surely roar the theatres with laughter on 24th June 2022.
'Television' is directed by Taj and is padded with a fantabulous star cast namely Kulwinder Billa, Mandy Takhar, Gurpreet Ghuggi, BN Sharma, Harby Sangha and many more talented actors. The film is all set to release on 24th June 2022.
The film has songs which oozes love, romance, and dance and brings out our inner voice to sing it out loud. The music of this film will be released under the banner of Saga Music and will be digitally distributed by Unisys Infosolutions Pvt Ltd.
The producer of the movie and owner of Saga Studios, Sd. Sumeet Singh stated, "We always try to reach out to our audiences with something special, although containing all the other aspects as well. I am from that era wherein television was brought into our lives. Things change, places change but history can never be replaced. 'Television' is a story of every household. We all laughed together, cried together and we even worshipped that box in the name of Ramayana and Mahabharata".
He further added, "We urge our youth to go and watch this movie and relive the era of their parents, and ask them what was a TV set in a wooden cabinet with beetle antenna for grainy black-and-white pictures from terrestrial towers, felt like? I believe this was the golden age of Indian television and it bound us together every evening: one family, one nation, one channel, one culture." "Go and watch Television in cinemas on 24th June 2022 with your kids, parents, grandparents, and friends or perhaps altogether", he giggled.