Was curiously asked? Are Paints still in?? Yes hand painting is a dying art form which is slowly going away because of technology has taken it over. And my paints have always been called Prints, since a long time,and me correcting people , as it's not prints but my Hand Painting. Paints is one form of textile design, which never goes out of style, only there are different forms of fabric painting.Water effects, Kalamkari, wax printing, or specific paints are used like vegetable dyes, pigments or silk colours.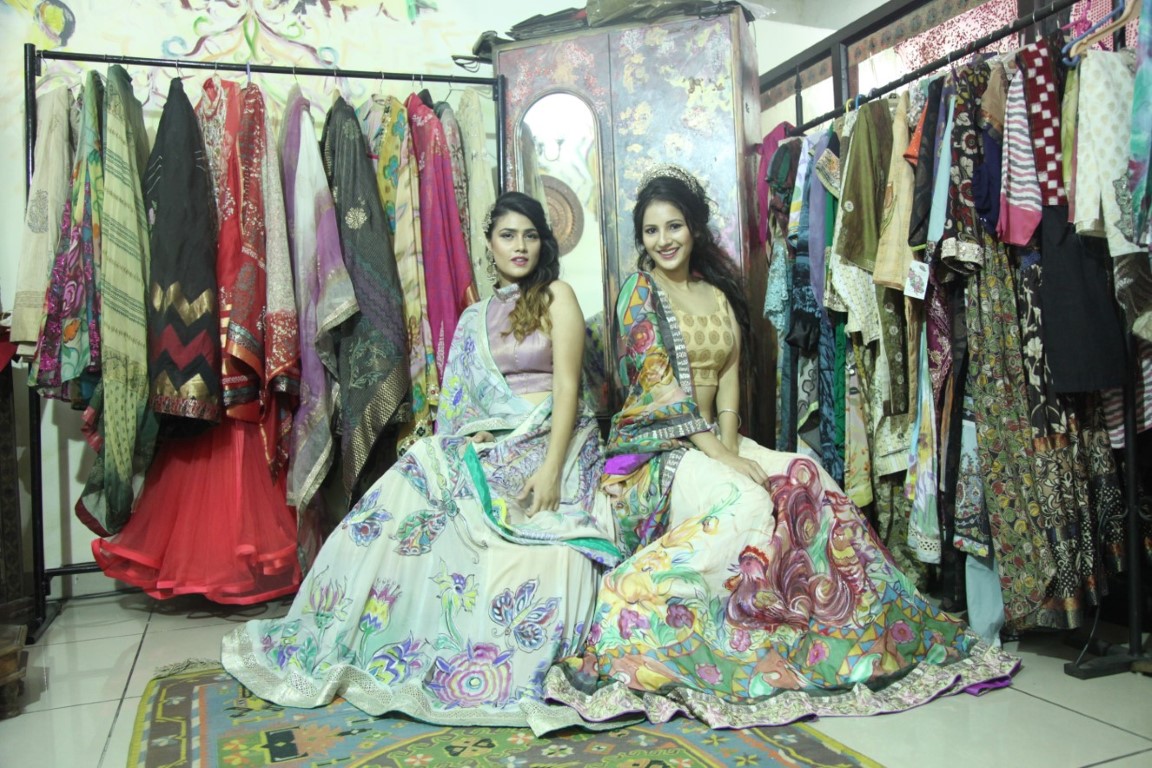 This season, I wanted to create patterns of happy animals, birds, grass hoppers , butterflies , peacocks, cocks, lady birds, flying helicopters on the Lehngas, dupattas, punjabi suits, etc , to get the rich effect of festivity, with combinations like light grey or silver, emeralds and violets…  nude and burgundies with Taj Mahal lilly patterns with butterflies,,  or Roses in geometric forms with paisley's, with exotic yellow and brown burgundy. Anybody who loves art, intricate embroidery, will enjoy the array of beautiful Hues on dupattas, with irises, feathers, with a touch of block prints here and there, with beautiful Goya Patti, sequences and Parsi borders embedded in the soft hand paints.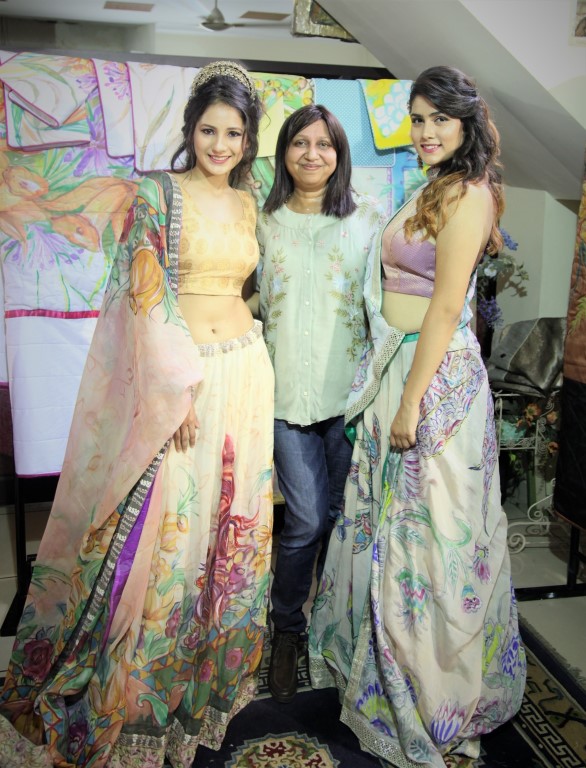 I have been known to paint since last 30 years now, it's not just paints but my life. It takes long to create each peice, This time I have added a line of bed linen and cusion covers to it. You will enjoy the embience of my beautiful hand painted walls, the line of  The Contemporaries, the painted saga.