The king of Highway Cuisine Dhaba unveiled in Chandigarh: Dhaba Estd in 1986 Delhi by Azure Hospitality opened its doors in "Punjab di Shaan" at Sector 7, Madhya Marg, Chandigarh.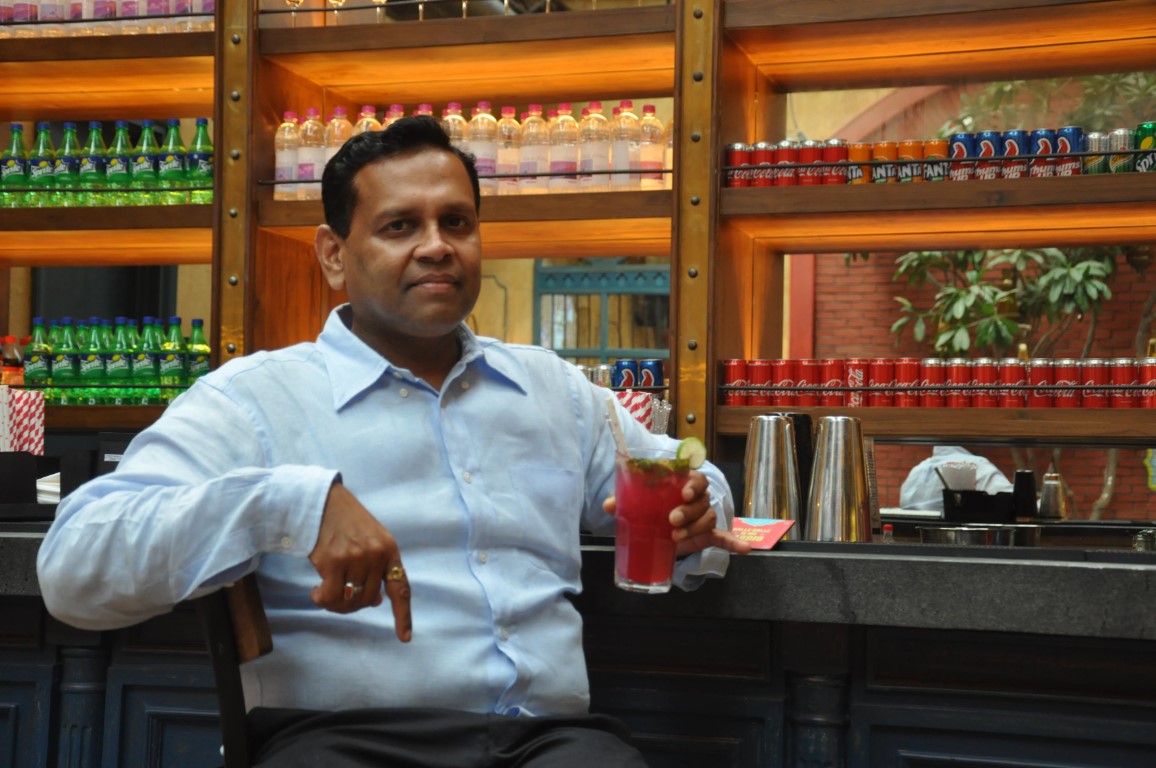 The award-winning truck of Dhaba's deliciousness carries forward its heritage as it makes a pit stop in the Smart City Chandigarh.
Popular for its rich legacy of serving sumptuous & trademark North Indian recipes one experiences at any outpost. The Chandigarh outlet is ready to continue to recreate unparalleled highway eatery nostalgia with its ambiance & signature dishes and much more.
Read Also: Chocolates are gone, sweets are back as festive favorites at Gopal's Sweets
Given a shot of new age elements and kitschy interiors with the legendary classics on the menu along with some nouveau charms, Dhaba is set to recreate the same magic again – but with more full-on Punjabi flair.
Speaking on the occasion, Rahul Khanna & Kabir Suri, Directors, Azure Hospitality said, "With a whole lot of drama and double the fun, we plan yet another Dhaba in city beautiful, with something brand new – a complete Theka with an all day menu like never before. We are exhilarated to share that the country's smartest city "Chandigarh" is about to get struck with Dhaba's dildaar Punjabi love that has been warmly accepted in Delhi NCR, Pune, Chennai, Hyderabad & Bangalore."
"The Dhaba is designed to take you through an ode to the Indian highways that have always served as fantastic food memories for everyone at different points in their lives. Dhaba Estd 1986 Chandigarh is all set to present a delightful dining experience to the people here with the Theka in its complete avatar for the very first time" added Puneet Gupta, Franchise Owner of Dhaba Restaurant, Chandigarh.
The first Dhaba with a designated space for a full Punjabi Theka will be pouring tasteful Dhaba signature drinks served with special appetizers all day long. The Dhaba here is divided between three sections- the Dhaba restaurant on the ground floor with the signature truck with seating and a buffet section.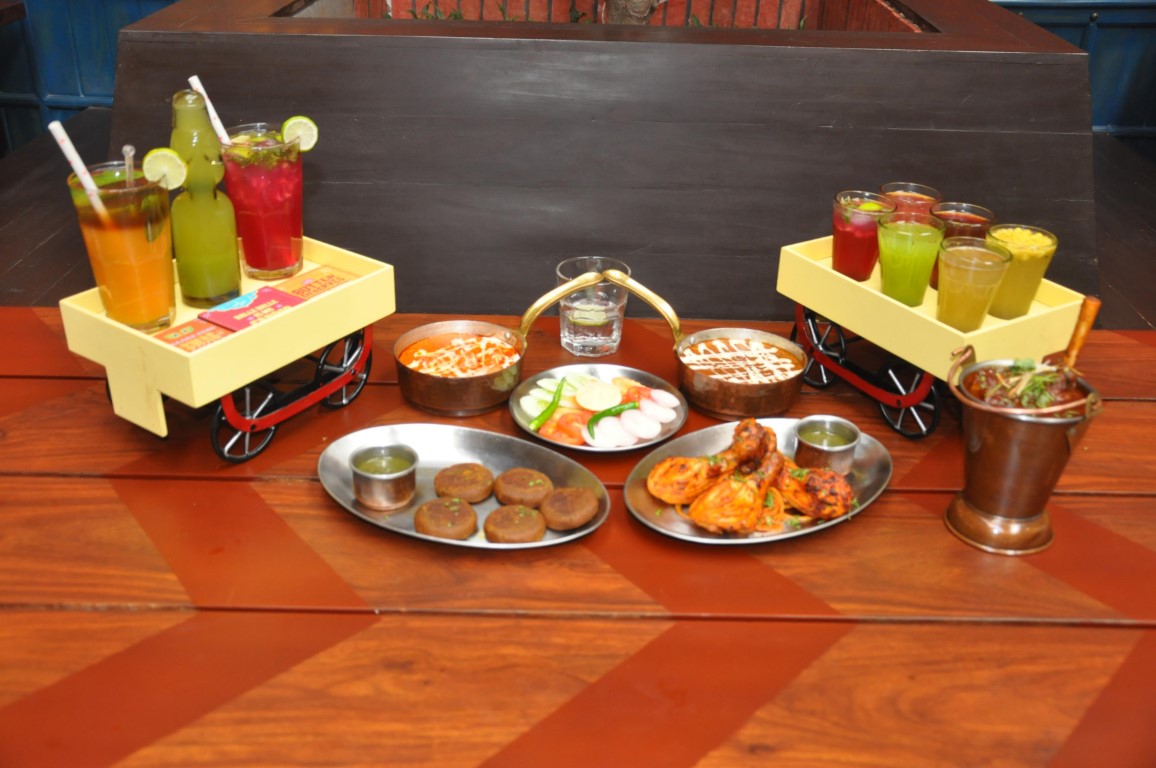 And lastly, the Theka in the outdoor sunlit section with a full-fledged bar adorned by a beautiful tree, pop window art and a private section. Quirky, bone tickling quotes adorn the walls of the eatery, along with an accentuated ambience with airbrush art inspired from iconic movies of the Indian Cinema.
Read Also: INOX opens its first multiplex in Jalandhar at Reliance Mall
With a rustic kitschy look and wood & brick work that add to the beauty of the place, the interiors are designed keeping in mind the crowd and vibe of the city. The ambience effortlessly infuses the excitement of a highway meal; and in fact, takes it up a fair few notches!
The legendary authentic Indian recipes divided into three drooling parts: Tandoor, Tawa and Patila, the food at Dhaba will be a true showstopper.
The Tawa section under Recipes since 1986 has Tandoori Bhune Aloo, which is tandoor roasted baby potatoes, shallow fried and tossed with spices, onions and saunth chutney and the traditional Veg Galouti, Mushroom Hara Pyaza. In non-vegetarians it offers Galouti Kebab; Amritsari Machhi, Tawa Mutton & Chicken made with succulent boneless cubes of marinated chicken cooked with onion, tomatoes, and spices.
Read Also: Elante Sports League concluded
Coming to the Tandoor section, Amritsari Kukkad made with chicken marinated with curd and has a dominating smoky flavor of ginger and garlic; Tandoori Prawns and Highway Chicken Tikka, Amritsari Machhi, Murgh Malai Tikka. For the vegetarians, there is  Lal Mirch Ka Paneer Tikka, cottage cheese marinated with pounded red chilies, yogurt & spices finished in tandoor and Dhaba Paneer Tikka.
From the most loved Patila section, for the non-vegetarians Dhaba has signature Handi Murgh and Handi Gosht; the quintessentially famous mutton curry of Dhaba, Balti Meat, and Butter Chicken 1986.
For vegetarians there is  Lahsooni Palak; Paneer Makhan Masala and Kanastari Baingan Bharta which is our signature preparation of eggplants cooked in tandoor, mashed and finished with royal cumin, tomato, ginger and green chilli. Dal Dhaba, Veg Handi and Amritsari Chole are age-old favorites from this section.
Read Also: Black Lotus at Taj Chandigarh introduces all-new Menu
The outpost at Chandigarh comes with an all new Theka food menu to complement the signature Tharras, classic cocktails, mock Tharras, Ghatta Ghat shots and more. To accompany all these flavourful dishes Dhaba's Mock Tharras are just the refreshment you will need. Our twist on the traditional beverages includes a section of Rangeela, Virgin Paan Mojito, Kaala Khatta, Ganne ka Sa Ras, Rajdhani Jal Jeera, Meerut ki Shikanji, & Aam Panna. Dhaba also includes rich and devouring starters from Tandoori Malai Broccoli to Crackling Spinach Crispy Corn and Chataka Chinese Bhel.