Three-day 41st Chandigarh Sangeet Sammelan starts : Organised by Indian National Theatre in collaboration with Durga Das Foundation, three-day 41th Chandigarh Sangeet Sammelan took off at Strawberry Field High School auditorium in Sector 26 here. First day Vocalist Prof. Ojesh Pratap Singh and Shruti Sadolikar gave mesmerising performances.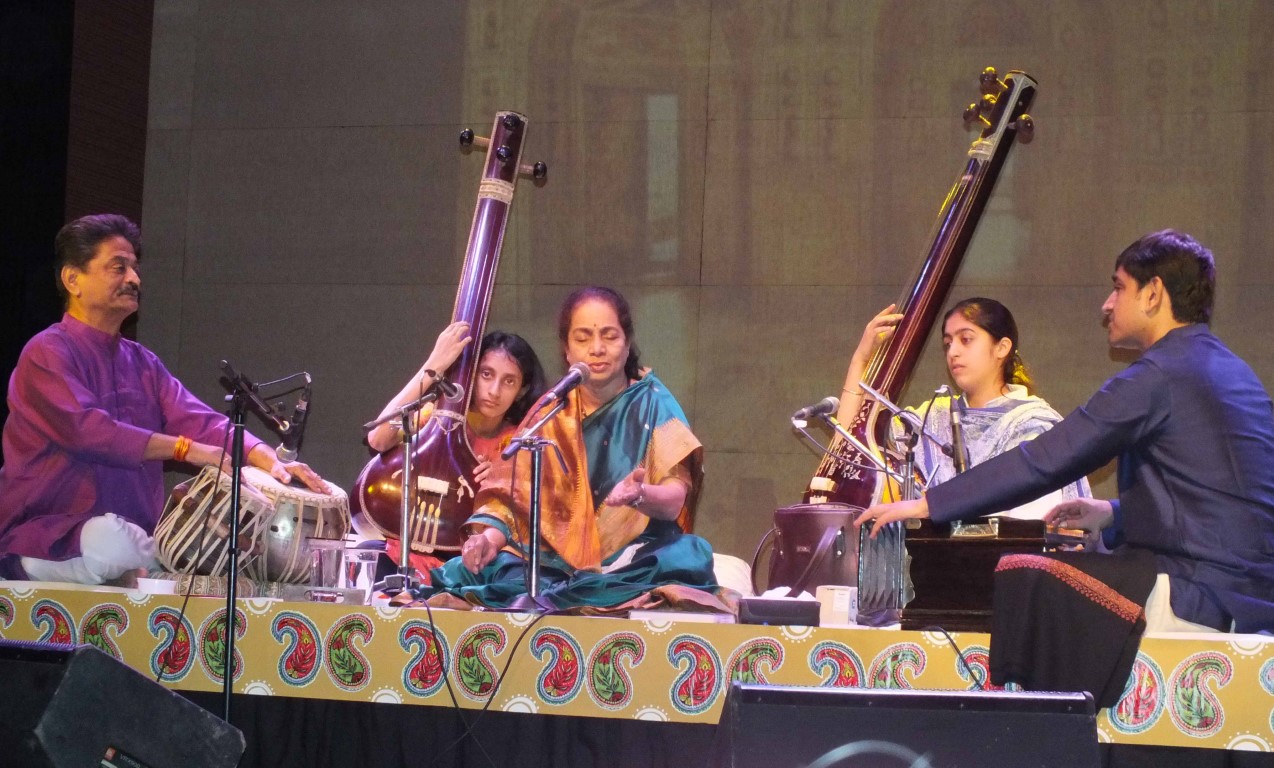 Classical singer Prof. Ojesh Pratap Singh is a promising vocalist with a melodious and supple voice . His singing bears the stamp of years of training and dedicated practice, which began at the impressionable age of five. He received training  from great masters of music beginning with Ustad Ghulam Siraj Khan of Rampur-Sahaswan Gharana (tradition) followed by Pandit Mahadev Govind Deshpande, an outstanding disciple of Pt. Vinayak Rao Patwardhan of Gwalior Gharana.
An artist, who believes that music is fathomless in content, Ojesh is one of the select disciples, who is reshaping and refining his 'gayaki' (style of singing) under the guidance of the renowned exponent of Gwalior, Jaipur & Agra Gharanas, Pandit Ulhas Kashalkar.
Prof. Ojesh Pratap Singh commenced his recital with a Vilambit khyal in Raag Bhimpalasi set to Tilwada' palkan laagi mori akhiyan,' followed by a drut khyal in drut teentaal. He continued with another two beautiful compositions in Raag Kamod.
First day leaves audience mesmerised
On October 27 Noopur Gadgil and Sanjeev Chimmalgi will entrall the audience with their vocal performances
He has well accompanied on table by Sagar Gujrati and Harmonium by Dr Vinay Mishra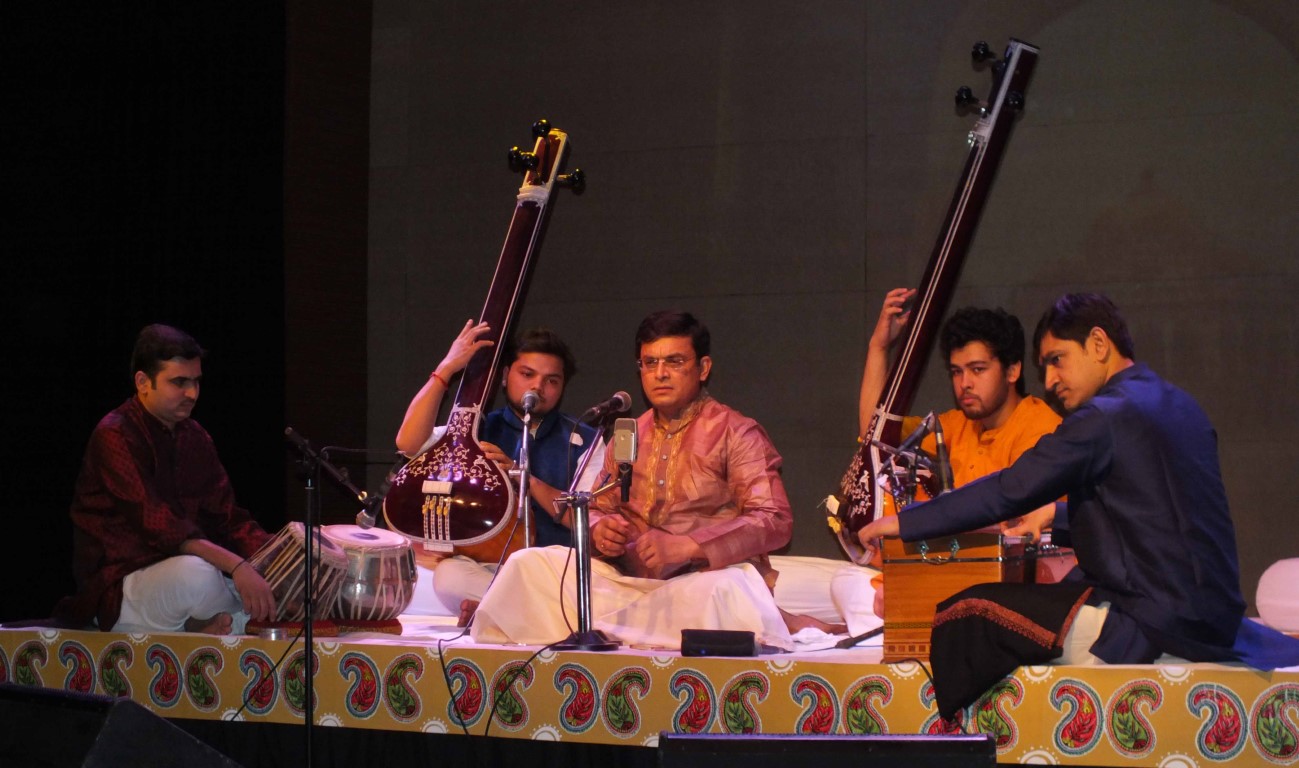 After the great performance of Prof. Ojesh Pratap Singh, renowned vocalist Shruti Sadolikar took to the stage. She started with a beautiful Vilambit khyal in Raag Maru Bihag' Rasiya. aavo Na" She has well accompanied on tabla Pt. Magesh Mule and Harmonium by Dr Vinay Mishra.
Renowned Vocalist Shruti Sadolikar is an Indian classical singer of the khyal style in the Jaipur-Atrauli gharana. She is one of the finest living vocalists in the Hindustani (North Indian) classical tradition. Her name means 'knowledge transmitted through sound.' Born in 1951 into a family from Kolhapur which was known for its musical tradition. She received training in Indian classical music from childhood.
Her initial training was given by her father Wamanrao Sadolikar, who was taught by the founder of the Jaipur-Atrauli gharana, Alladiya Khan, and his son Bhurji Khan. Shrutiji had the good fortune to be trained by Ustad Gulubhai Jasdanwalla and grandson of Alladiya Khan, Ustad Azizuddin Khan in rare and complex ragas. Sadolikar works as Vice Chancellor of the Bhatkhande Music Institute University in Lucknow, Uttar Pradesh.