Whether it fixing the Dull looks or facelifting features, hyaluronic-based fillers and skinboosters are doing wonders, writes Dr. Sadhana Deshmukh, Dermatologist, Forever Young, Mumbai
NewZNew (Health) : Friends, fun and the feeling of togetherness is all so exciting. But you somehow feel there is something missing. Again it is music, dance and the atmosphere is glittering, but you do not seem to be fitting in the happening moment.If that is not all, it was the promotion you longed for. But finally when it came your way, you find something amiss.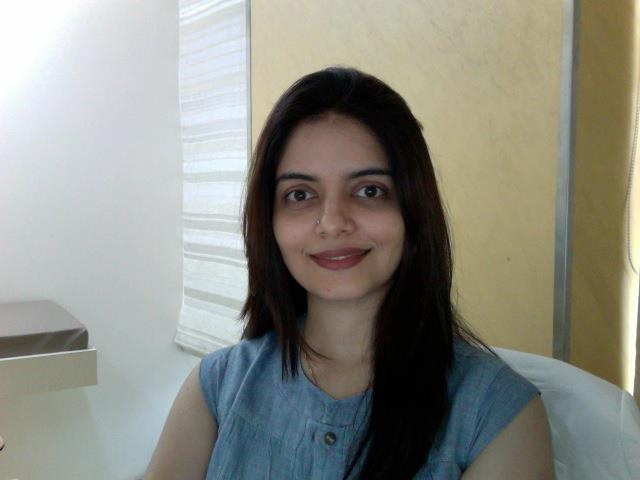 What? You try to figure out and zero in on your look minus the glow. Whatsoever the good news is or no matter how happening the surrounding is, the radiance keeps a distance from you. Your dull face plays spoilsport every now and then and you think you cannot help it, do may anything.
Dullness brings boredom and makes one feel out of place. Getting a facial done or going for a beauty procedure is a quick fix solution, however it is just a temporary relief. They are unable to provide any long term solution.
Simran is an airhostess and her glowing face once made her colleagues envy her. But Simran got sick sometime back and it stole away the flawless glow off her face. No matter what she tried, the radiance got stubborn to not coming back again. She does not feel that confident anymore and her dull face has made her lifeless. Ask Simran what is the one thing she would want to be getback and she instantly says: Her glowing face.
Neha, however, is more than content with her shiny and radiant look. But when she looks in the mirror, she always sees a flaw in her beautiful face. Her upper lip is not symmetrical. Though it is difficult to pinpoint, there have been times when people have told her about the slight asymmetry and make her feel awkward. Neha tries to hide it under the cover of lipsticks, but keeps looking for something that could make the mismatch vanish.
Unlike Simran or Neha, Radhika does not have any such problem. Her issue, she feels,  is graver than theirs. She is 37 and the fine lines have which have begun to show on her forehead and the crow feet around her eyes have started to make her look much older than her age. She wants to get rid of the lines, which she sometimes thinks is unthinkable and she should rather be convinced to to live with them.
For all three, their issues are problematic enough to upset them and not feel good about themselves. Despite everything good in their lives, the dullness prevails. What compounds the problem is the scarcity of time, as everybody nowadays is preoccupied with umpteen things to take care of. In such a scenario, no one has the endless hours to spend at parlours or for tricky the procedures that are suggested by dermatologists.
Amidst spare time becoming no less than a luxury, newer beauty therapies and techniques have started to make a lot buzz. Reason is simple: these techniques are safer, painless, and the result is long lasting. When such criteria are met, people are more than eager to try new techniques and procedures to cut the hassles of their already-busy lives.
One of the many beauty procedures is dermal filler Restylane which help fight aging and wrinkle-related procedures. Another is skinboosters like Restylane Vital which helps get instant facial glow. As Restylane procedures are far more simpler, there is no downtime post procedure and effects stays for long periods, more people are warming up to the two procedures.
Before getting into the treatments in detail, it is also important to understand the science behind the skin's ageing process. With age, the inner layer of the skin or the dermis begins to thin. The elastic and collagen fibres, which cause the skin to stretch, start to loosen out. Collagen degradation is believed to cause a decrease in skin tone and elasticity. The skin also loses its ability to retain moisture and to heal.
The sebaceous glands start producing lesser oil which in turn makes your skin drier than before.  Factors such as exposure to harsh sun rays, smoking, excessive intake of sugar and an unhealthy diet also make the skin age faster. Also, when one start to age the skin is unable to hold moisture, making it lose elasticity.
Skinboosters: People who cannot follow routine measures for good skin health due to their tight-packed lifestyles can opt for skin boosters to replenish moisture content in their skin. Restylane Vital is the perfect option to keep skin elastic and glowy. The modern day dermal filler — Restylane Vital — does the wonder in just some minutes and in a very simple way. And the best thing is that the effect does not last a few days. The glow and softness that come with the hydrophilic hyaluronic acid (that promotes water retention and absorption) stays for up to a year. When injected into the upper layers of the skin, Restylane Vital deeply hydrates and nourishes it. Hyaluronic acid gel is implanted into the outer layers of the skin using microinjections and it works naturally to hydrate the skin from within, making the skin soft and radiant.
Dermal fillers: Fillers like Restylane – Perlane are being used widely by cosmetologists to conduct facial augmentation procedures on consumers – be it lip augmentation, cheek augmentation or chin reshaping. These procedures do not involve going under scalpel and so their popularity is rising exponentially. People are not very comfortable going under the knife and these minimally invasive surgeries offer tremendous relief and extraordinary outcome. Hyaluronic acid-based filler like Restylane have long been redefining women's personalities world-over by recontouring and re-shaping their facial
features, including augmented cheeks and lips. Restylane is one such simple way to catch up with the lost youthful glory and preserve it for long. As there is no requirement to go under a knife, it is making waves in the urban population.
Fixing facial problems have become easier with Restylane range of fillers. With the benefits and convenience they provide, they are no less than a boon. The best part is they can be used by both men and women. Looking good is everyone's right. No barriers involved!